Instagram Lite could make its big comeback with new features and slightly larger file size, and support for Reels.
Instagram launched its Lite app back in 2018 before pulling it from the Play Store in spring of 2020. Today the company announced it will relaunch the app in 170 countries with new features, notably support for Instagram Reels.
The new app will require only 2 megabytes. While that is more than the original Lite app (573 kilobytes) it is a lot smaller than the regular Instagram app's 30 megabytes. As per the original launch, it will be Android only for now.
The bigger file size is largely justified with the new features that Instagram has incorporated in the new version of the Lite app. Now you will be bale to send direct messages, and record and post videos. It also supports Reels. It is not surprising to see Reels coming to the Lite App as Instagram is betting heavily on this new short-video format.
Perhaps also surprising, the app is notably missing a shopping tab. In a briefing, Instagram Lite product manager Nick Brown said the team has "no plans" to bring shopping to Instagram Lite, but that Reels had "a lot of engagement" in India, where, coincidentally, TikTok is banned. Despite the integration, users will not be able to create their own Reels from the app.
Instagram Lite will not offer AR face filters but other, less data-intensive tools, like stickers, GIFs, and text effect can be applied.
Instagram Lite will ship without ads but Brown explained that the team is  "committed to offering the full suite of monetization tools." He and the team want to "take the space and time — that everything we launched in Lite we can fully support and that it is just as good of an experience as it is in the regular Instagram."
---
You might also like
---
More from Instagram
---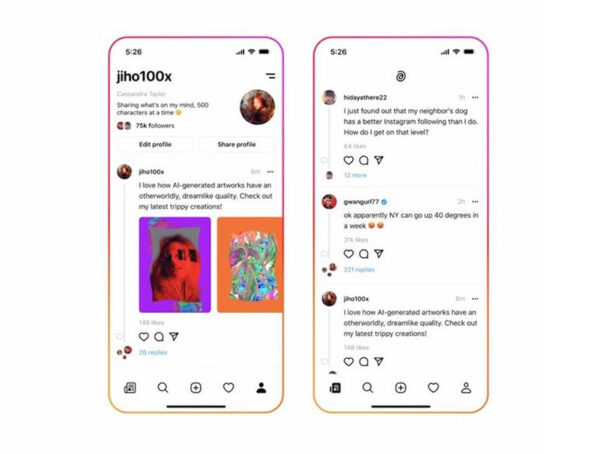 Instagram's rumored text-based Twitter competitor still does not have a name, but now we know what it might look like. The …