Meta is looking to take advantage of the craze around BeReal with 'IG Candid' – a clone of the new social media app's main feature.
Following a Tweet from developer – and unreleased feature-spotter – Alessandro Paluzzi, Meta has confirmed that it is testing a feature within Instagram that replicates the main functionality of BeReal – a popular photo-sharing app.
The IG Candid feature encourages users to participate in IG Candid Challenges by sending them a notification at a random time of the day to upload a photo of themselves and their surroundings.
This is done by starting up both the front and back cameras of their smartphone when a user taps on the notification. One camera for a selfie and one camera for a simultaneous photo of the environment. Users have two minutes to complete the challenge. If they miss out, they have to wait for the next notification.
https://twitter.com/alex193a/status/1561803897118810121
For the time being, Meta is referring to IG Candid as an "internal prototype" and doesn't seem to be testing it with users in the wild. This, of course, doesn't mean that testing won't commence at any moment.
Given Meta's track record of cloning popular features from other apps (or other apps in general), we can only assume that this feature is already in the pipeline. Of course, only time will tell.
What is BeReal?
BeReal is an app launched around 2020 by Alexis Barreyat, claiming to offer "A new and unique way to discover who your friends really are in their daily life." It became popular in early to mid-2022 and, at the time of writing, is at the No.1 spot on the App Store charts.
Users are notified at a random time daily to upload a photo of themselves and their surroundings simultaneously, using both their device's front and back cameras. They have a two-minute window to do so. The general idea is to encourage users to be more authentic by allowing them to create content once a day and without warning.
---
You might also like
---
More from Instagram
---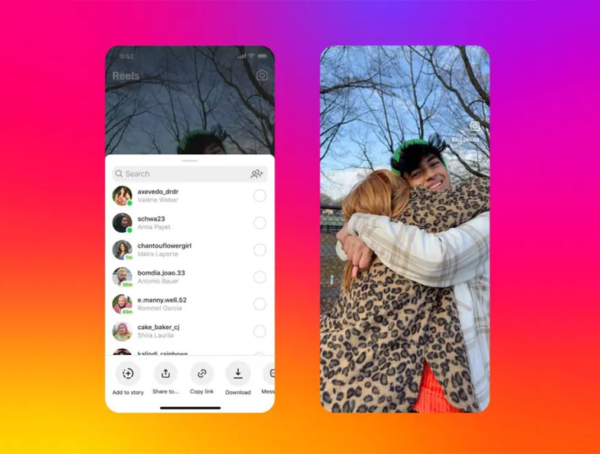 Instagram will finally let users download Reels posted by public accounts so they can share them outside the app. It took …