Creators who are part of Instagram's native affiliate test in the US now have the ability to add a digital storefront on their profiles.
The announcement came as Instagram introduces a series of new tools that will help creators connect and collaborate with brands through brand partnerships, commerce, and more – with the intent to make Instagram the "best place for creators to make a living doing what they love."
The ability to add a digital storefront will be open to creators who are part of Instagram's native affiliate test program in the US and will allow them to earn a commission from the purchases they drive.
Furthermore, the feature will let them add and highlight the products they love and showcase individual products or collections from the "View Shop" button on their profile.
In addition, Instagram is now testing other features that will allow brands to streamline and accelerate conversations between brands and creators directly on the app.
A new branded content feature, for example, will help creators get discovered by more brands and make it easier for them to communicate with each other. It allows creators to add brands they're interested in working with to their "Preferred brand partners" list, giving them priority when brands are searching for creators.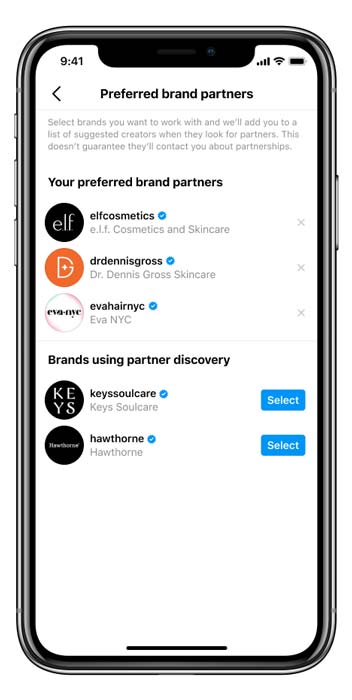 Instagram is also introducing a new folder within DMs, dedicated exclusively for "partnership messages." In this new folder, brands and creators will easily manage their branded content partnerships communications without the risk of missing opportunities buried in a busy inbox.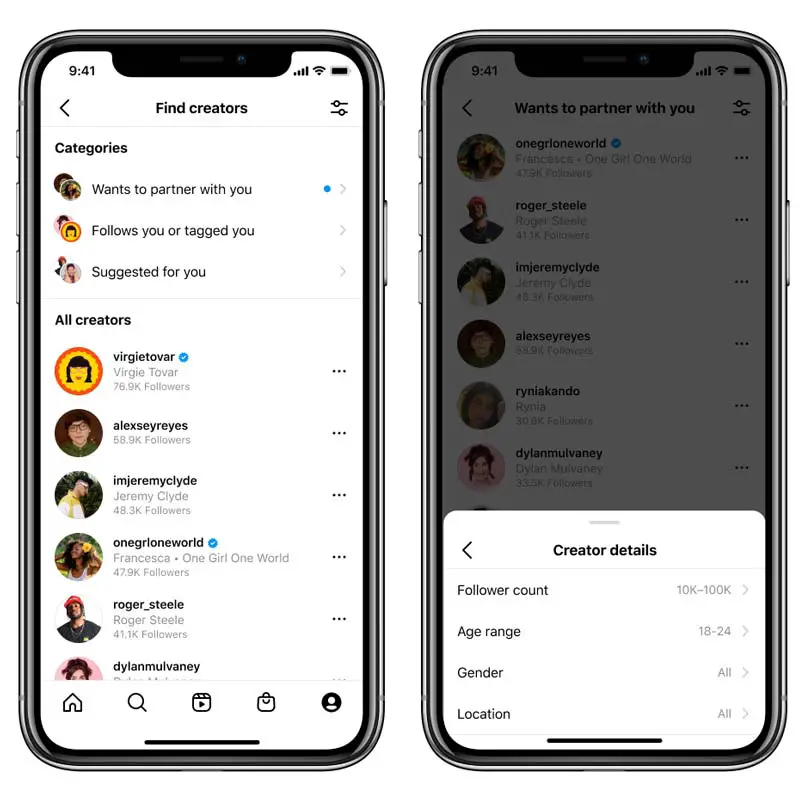 These partnership messages also skip the requests folder and get priority placement inside the creator's inbox.
Brands can now use data and unique filters to discover and select the best creators for their campaigns. This new functionality, which is still in testing within a small group of US creators, also allows for organizing creator shortlists to easily manage multiple campaigns.
Finally, Instagram is also testing the possibility to create branded content Reels ads. With it, creators can enable trusted brand partners to create branded content ads from any of the creator's tagged feed, stories, and reels featuring the brand.
This allows creators for the first time to boost branded content posted in feed, Stories, and Reels right from the app. Instagram is expecting to roll out this new feature globally in the coming months.
---
You might also like
---
More from Instagram
---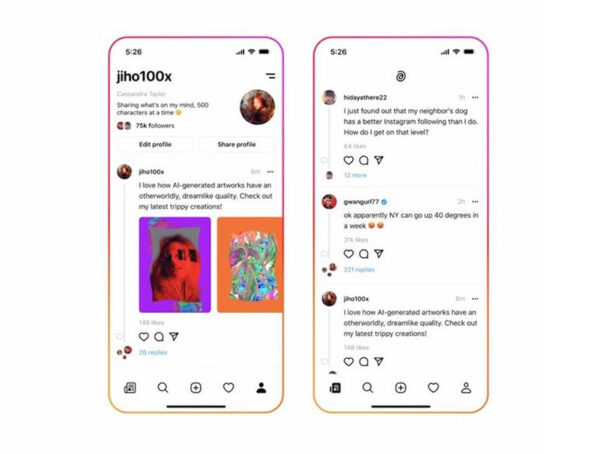 Instagram's rumored text-based Twitter competitor still does not have a name, but now we know what it might look like. The …