Instacart added a new AI search tool powered by ChatGPT. "Ask Instacart" will be available to all US and Canadian customers.
"Ask Instacart"  is designed to help customers save time and assist them with with shopping questions by offering personalized recommendations.
The new AI search tool is embedded in the search bar, which is exactly where you would expect it to be. And there is a lot the tool can help you with, from product recommendations, additional information about food preparation, product attributes, dietary considerations and more. The tool also offers personalized prompts, reminders of what they may need based on users' shopping history, as well as helping them discover new products based on what they already like.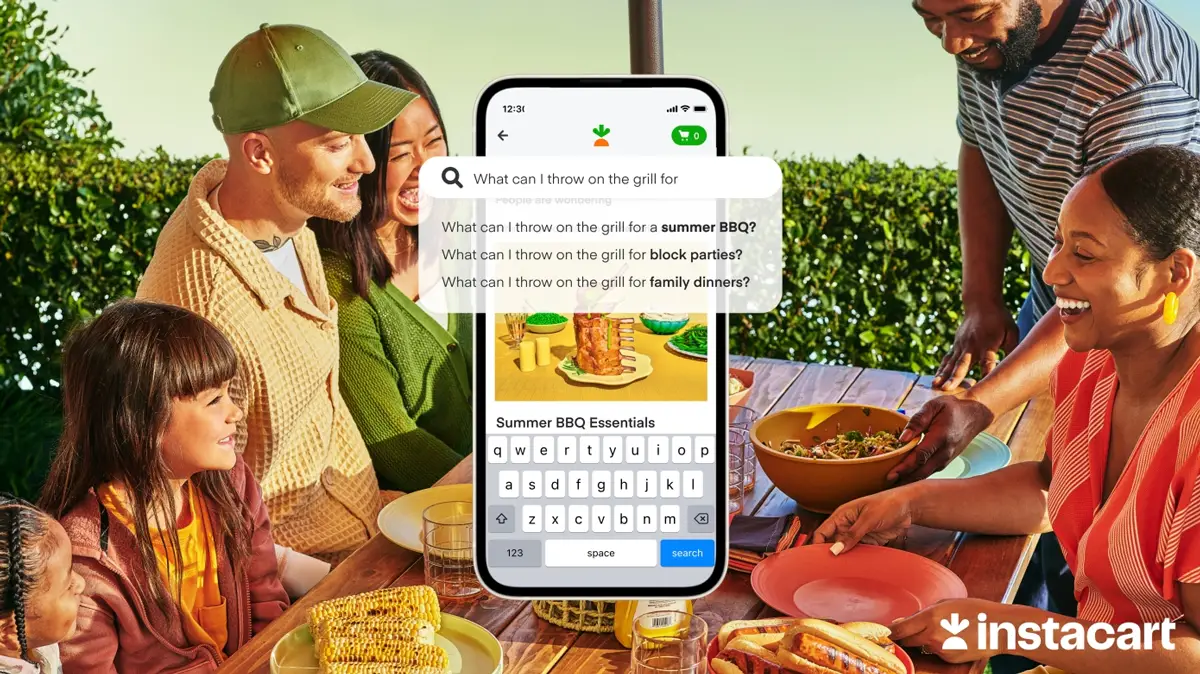 With Ask Instacart, users can ask questions like "What kind of side dishes should I serve with lamb chops" or "What fish is similar to salmon" You can also ask questions like "What are good sauces for grilling chicken" or "What are dairy-free snacks for kids."
"A simple question like 'What's for dinner?' is among the most complex for families everywhere to answer," said JJ Zhuang, Chief Architect at Instacart, in a statement. "From decisions about budget and dietary specifications to cooking skills, personal preferences, and so much more, Ask Instacart can help customers answer all of their food questions and deliver the ingredients for the perfect meal in as fast as an hour."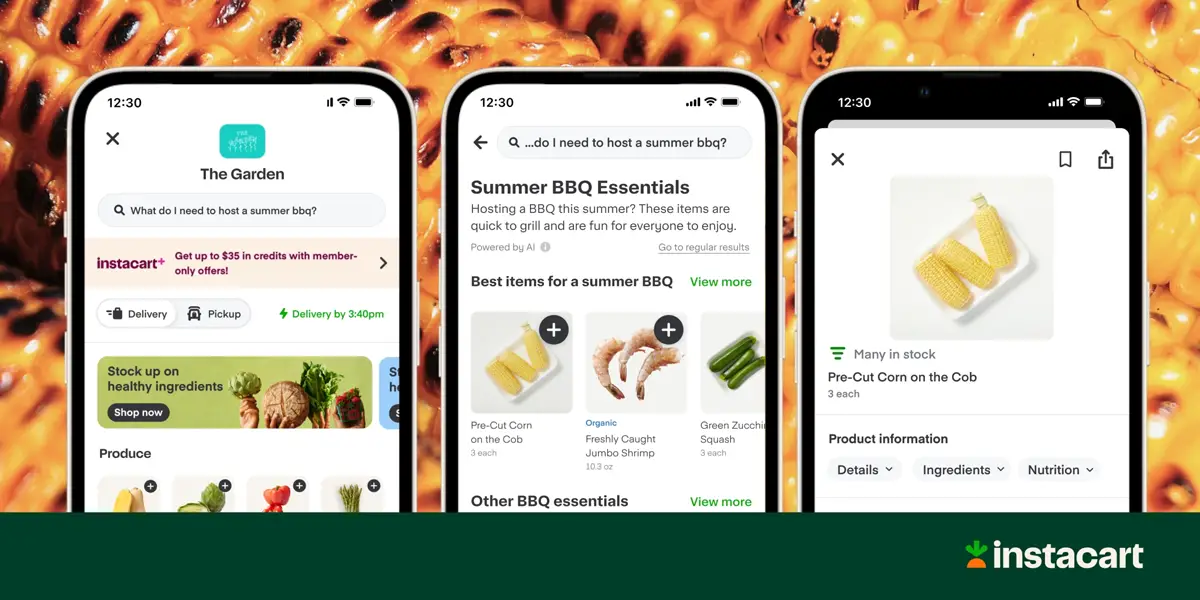 Before it got its AI boost, Instacart's search function was able to help users find products, stores and recipes. Now, thanks to its new ChatGPT-powered feature, Instacart is truly becoming the one-stop shop for all food preparation, from shopping to making, and perhaps even, eating it better.
The new "Ask Instacart" AI search tool comes only months after Instacart introduced a plugin for ChatGPT, marking an acceleration on how the company intends to integrate the new AI technologies within its platforms.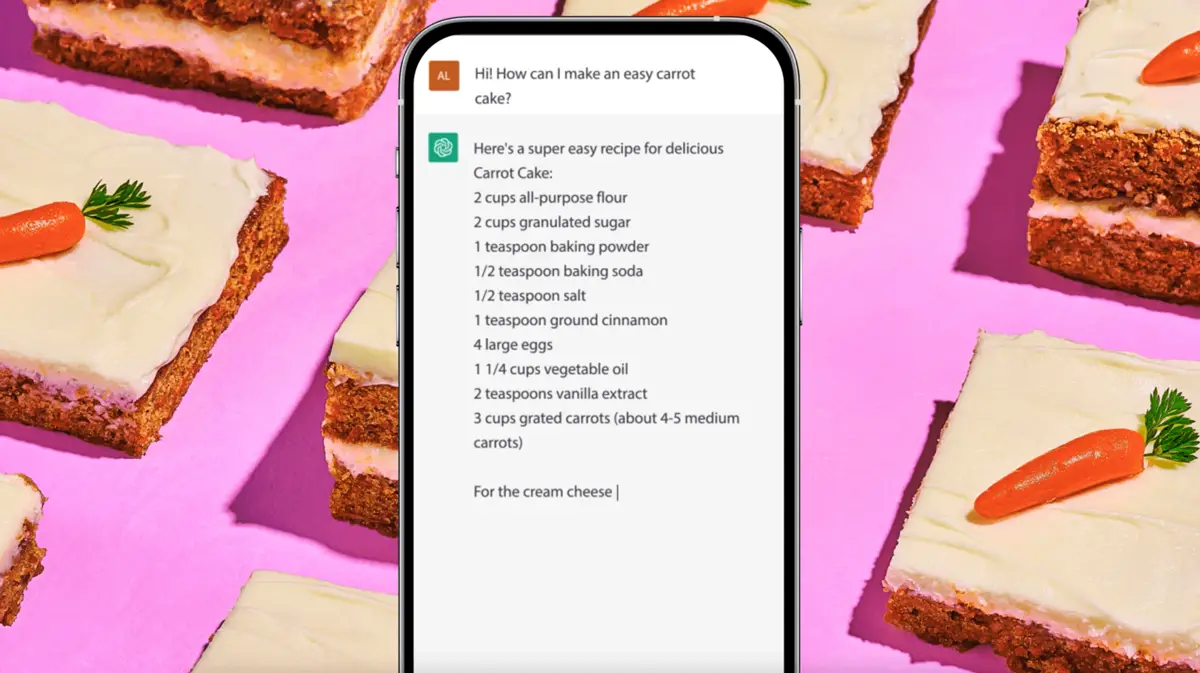 ---
You might also like
---
More from AI
---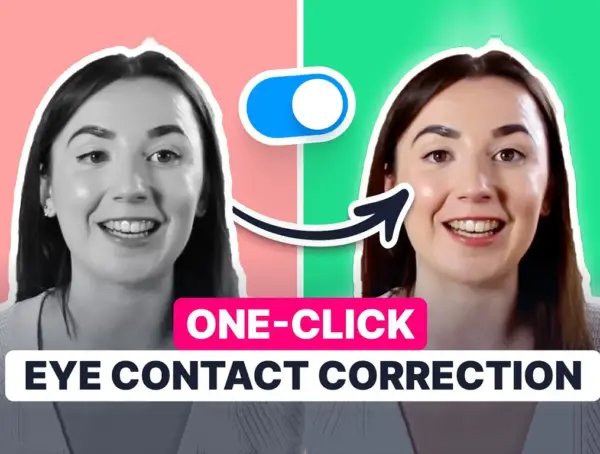 How many times have you struggled to keep eye contact with a camera when filming a video and reading off …