LinkedIn has been neglected for many years. So many professionals have created an account on the platform, but a vast majority haven't even set theirs up properly. 
However, LinkedIn is constantly changing and developing, and it seems someone changed up a gear because the world's largest professional networking platform is now such a crucial part of anyone's social media presence and marketing efforts. So, here's why you should think about adding LinkedIn to your strategy.
According to Social Media Today,  LinkedIn in 2018 reached 575 million members and this number is predicted to grow. Among those millions there may be quite a few of your clients or influential people in your industry – it would be a waste to miss the boat, don't you think? Also, LinkedIn is dedicated to professionals, who share their insights and knowledge, but also business opportunities. This is a perfect spot for sales people and another addition to social selling tactics. But not only.
LinkedIn is still one of the best places to announce a job position or to send someone your CV. It sometimes takes just one click to apply. Furthermore, there is a lot to win on LinkedIn, especially because many people don't really "sparkle" there. You can get into a niche and build your and your brand's credibility.
A common problem with LinkedIn was always that people set up accounts and then forgot about them, as the platform was considered to be a bit of a social media black sheep. However things have been changing, and along with the nicer UX, more possibilities are arising. So, a flawless LinkedIn presence is crucial for those who care about their personal brands, their employer branding, and even brand awareness. Take a quick look at the checklist below, and start rocking LinkedIn in 2019!
Complete Your Profile
This one is tricky, isn't it? You probably have a profile, but you either don't remember your password, or you haven't updated it the profile in a while. Now is a perfect opportunity to make use of it and do some spring cleaning. There are a few things you need to take care of:
Your profile picture is crucial if you want to get into networking. Profiles with appealing and professional profile pictures are more likely to be successful in this area.
A short intro or bio, which shouldn't include the story of your life, by the way, should include a few words about your career and personality. This may make your audience read further and want to get to know you better.
Heading! A lot of people forget about the role of a good, catchy heading: they don't update it, or they don't make the most of it. Do you know that you can personalize it? Add some keywords to be found!
Work experience. Make it top-notch! Don't only list where you worked – and the stuff that's related to your career path now. If you work in marketing but were in a different industry 15 years ago, you should mention it, and list what your responsibilities were. This can help recruiters, and potential business partners as well.
Education. We guess your primary school was really fun, but for others, this piece of information may say nothing. Many people start mentioning their education from high school or college, others do only studies.
Contact and Connect
LinkedIn is not about setting up an account and waiting for a miracle to happen. It's about deep networking, sharing insights, knowledge, and contacts. Find your contacts: it can be easy at first if you haven't used LinkedIn before, or for a while. LinkedIn can look through your contacts in order to find your e-mail contacts who have an account (connected to that e-mail address of course). The platform will also suggest a couple of people to connect to, based on your contact, experience, or location.
When you connect, it is a good idea to add a personalized message, especially if you don't know someone well. However, remember not to spam people, and not to connect with anyone you encounter.
Give and Ask for Recommendations and Endorsements
One way of building credibility on LinkedIn is to build social proof. To do so, you can use recommendations or endorsements. The former are longer and have more substance, whereas the latter is very similar to "likes" or "upvotes." Simply ask your coworkers or clients to endorse you and write recommendations for you. You should however also do the same in return. Don't count on random recommendations from people you have never worked with. Recommendations count for recruiters, business partners and potential clients – many people use them instead testimonials on websites.
Use Groups
Some people may laugh at this, but yes – Groups on LinkedIn are getting stronger, and we predict a huge "boom" in 2019. LinkedIn knows about the potential here, so they are working on a better user experience and intuitive Groups management. Use Groups related to your niche to share and get knowledge, and to connect with professionals from your industry.
Take care of your activity
It is not enough to be on LinkedIn. You need to be and stay active and engaged – it doesn't hurt to share an article or two or write posts, publish infographics, etc. You should also get into discussions with professionals from your industry, but keep it professional – not private and personal. You are your own brand and your own business card on LinkedIn.
Redistribute Content and Use Linkedin Publishing
LinkedIn is a great solution for sharing content you have already created. You can either share a link to it or shorten it in the form of a sneak peek, published on LinkedIn Publishing (ex-Pulse). Those short articles not only can get noticed in Google but are highly positioned in the native LinkedIn ecosystem.
Company Pages
It is a good idea to support your company's social media presence by setting up a Company Page on LinkedIn. You can share content between your personal and company page if it is relevant, and gather a community around your brand. Building a good company page takes time and a lot of effort, however, it is worth doing, as LinkedIn continues to grow. What is worth mentioning, is that this checklist is not designed for single use.
You need to be on LinkedIn every day, getting into interactions every day, and keeping your profile clean, fresh and updated. With an intuitive and super-pleasant mobile app, it is easier than ever before and you won't have any more excuses not to use it. Log in now!
---
You might also like
---
More from Experts Talk
---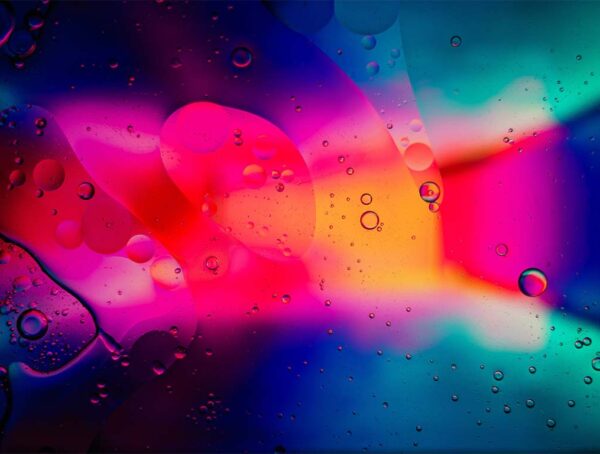 In this month's experiment, we set out to find out whether adding custom alt text on Instagram posts improves reach.