Heinz created a bottle label with the exact Pantone reference color of its iconic ketchup to help customers check they're being served the real thing.
Heinz Ketchup is an icon of its own and customers worldwide recognize it as the best ketchup there is. And with this recognition comes a problem for the brand: restaurants across the world have been found to refill Heinz Ketchup bottles with generic ketchup, in an attempt to save a few bucks.
To fight the fast-growing 'Ketchup Fraud' Heinz is now banking on one of its most universal, consistent, and instantly recognizable assets. Not the bottle that so many restaurants are reusing over and over again with cheaper alternatives, but the very color of its ketchup.
True colors?
In Turkey, Heinz partnered with Wunderman Thompson to turn the Heinz Ketchup label into the best control tool for customers, by adding its exact Pantone reference match on the 'Label of Truth.'
It's simple, yet genius: they identified the exact shade of red of Heinz Tomato Ketchup and added this color to the edge of the label on each new bottle, so customers can easily identify if it is truly Heinz, or whether it is an imposter.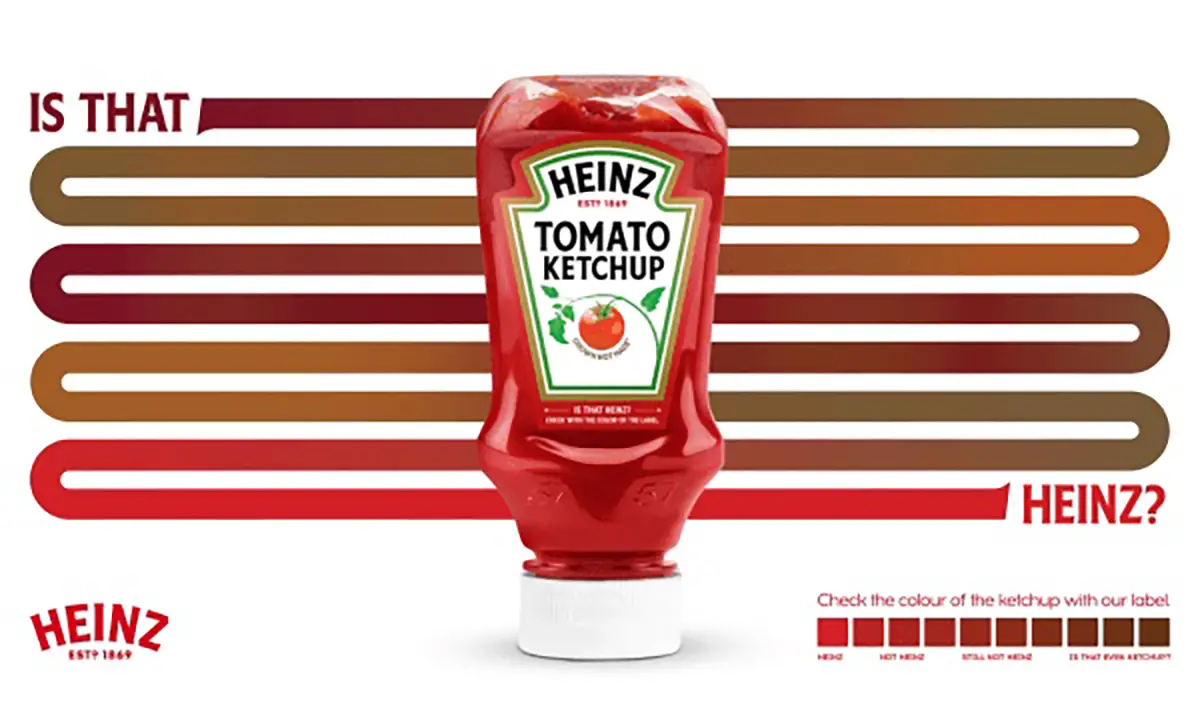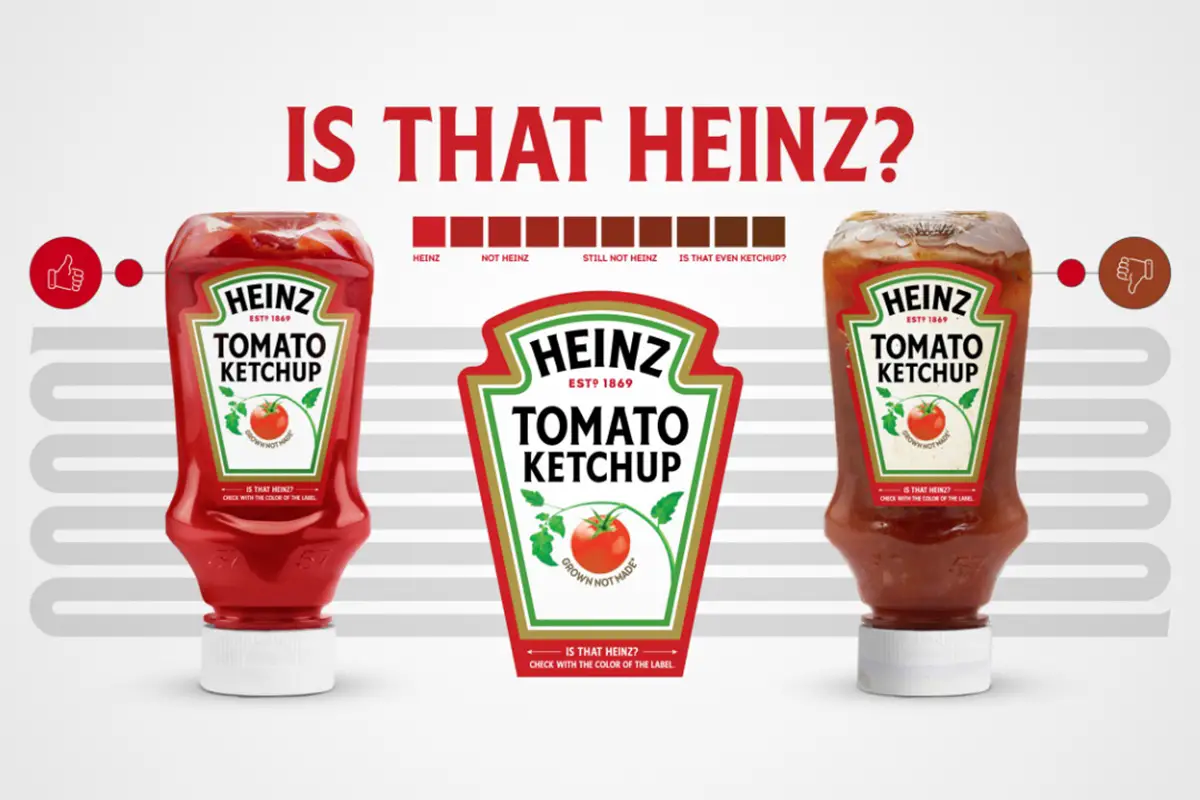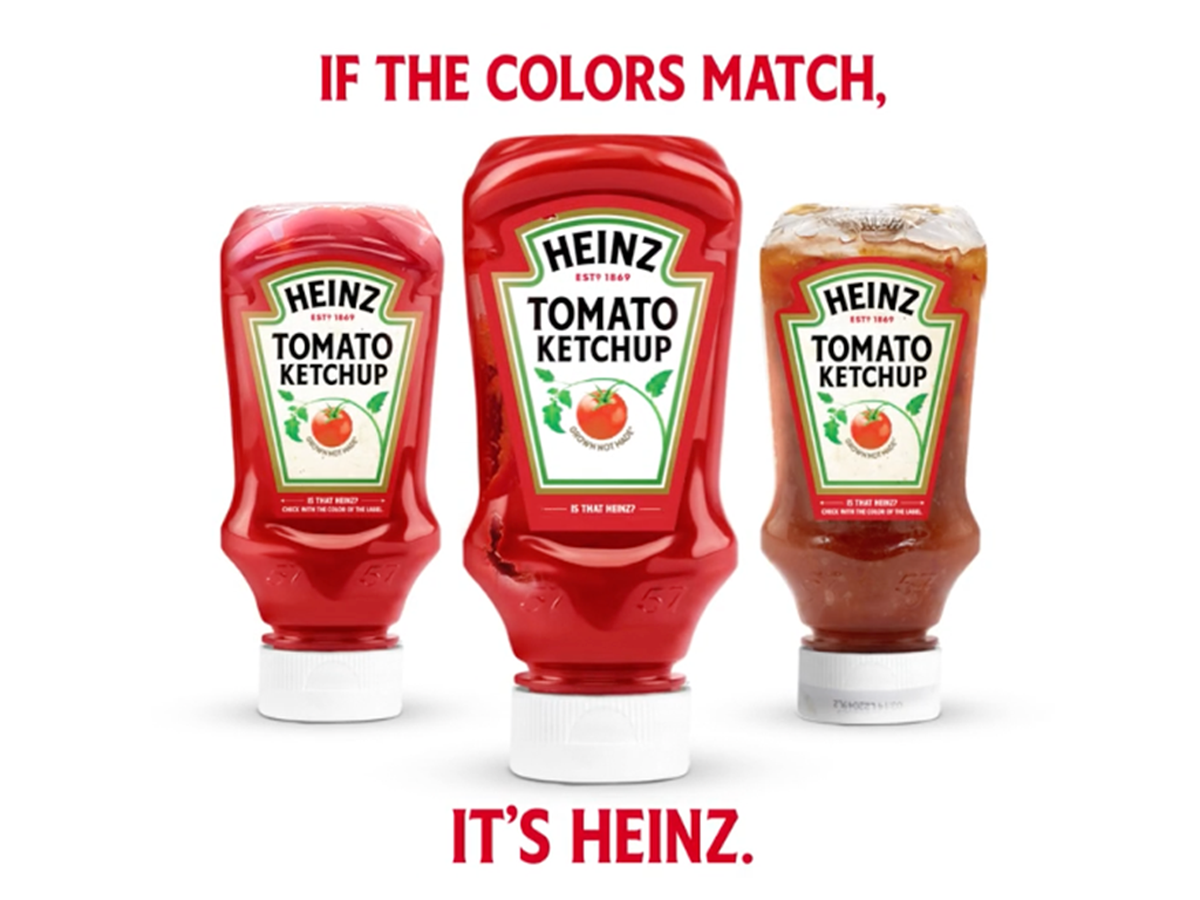 Commenting on the work, Ümit Taşlı, executive creative director at Wunderman Thompson Turkey said: "The people of Turkey love Heinz and want to see it being served in the restaurants they visit. The problem is, some small traditional restaurants or businesses fill the Heinz bottle with different ketchup brands and serve them as the original."
"We wanted to put an end to this so-called 'Ketchup Fraud' and create an innovative solution that will help customers identify whether they're eating the real deal, or whether it's an imposter," added Onur Kutluer, creative director at Wunderman Thompson Turkey.
Bottles with the new control label were distributed to different restaurants across the country.
The team has also rolled out an Instagram filter that consumers can download and use in different restaurants to check the color of the ketchup, turning customers across Turkey into the Heinz police to finally put an end to 'Ketchup Fraud' once and for all.
The campaign launched on social media with a series of images showing the 'fake' Heinz Ketchup that is being served at restaurants across Turkey asking, 'Is that Heinz?'.
---
You might also like
---
More from Featured
--- TIkTok is pulling the plug on TikTok Now, its BeReal clone, a little over nine month after it was first …