Heinz is on the hunt for the Ketchup Boat Guy, a sailor named Elvis Francois who survived at sea for 24 days by eating ketchup before he was rescued.
It has been nearly a month since the Colombian Navy announced it had rescued a man — later identified as Elvis Francois — who went missing at sea in December 2022 and spent 24 days adrift.
After he was picked up, the 47-year-old man said he relied on Maggi cubes, garlic powder and a bottle of ketchup to survive. Now the iconic ketchup company Heinz is asking fans to help it track Francois down to buy him a new boat.
In an Instagram post dating  February 14, Heinz wrote to fans, "Help us #findtheketchupboatguy."
"To whoever finds this message," the caption reads. "We need your help tracking down an amazing man with an amazing story. You may remember Elvis Francois as the brave sailor who survived on nothing but ketchup and spices while adrift at sea for 24 days. Well, Heinz wants to celebrate his safe return home and help him buy a new boat… but we can't seem to find him."
"So, we're setting this message adrift into the sea of the internet because if anyone can help us find him, it's you. If you or anyone you know can help us get in contact with Elvis Francois, please drop us a DM. Don't forget to share this post with all your friends so we can #FindTheKetchupBoatGuy," the post concludes.
A spokesperson for Heinz explained to TODAY.com that the company hopes to gift Francois "a new boat equipped with full navigational technology to avoid another disaster in the future."
In the days since sharing the post, Heinz revealed it has narrowed down its global search for Francois to the island country of Dominica.
"Square miles: 290, Villages: 53, Towns: 18, Elvis Francois: ?" the company captioned another post. "Elvis Francois could be anywhere in Dominica. So, we're turning to you, the internet, to help us track him down so we can celebrate his safe return and help him buy a new boat."
In a tweet about the incident, the naval branch explained that Francois's distresses signal was spotted from the air. The sailor had written the word "HELP" on the hull of his boat.
Can you help Heinz find 'The Ketchup Boat Guy'?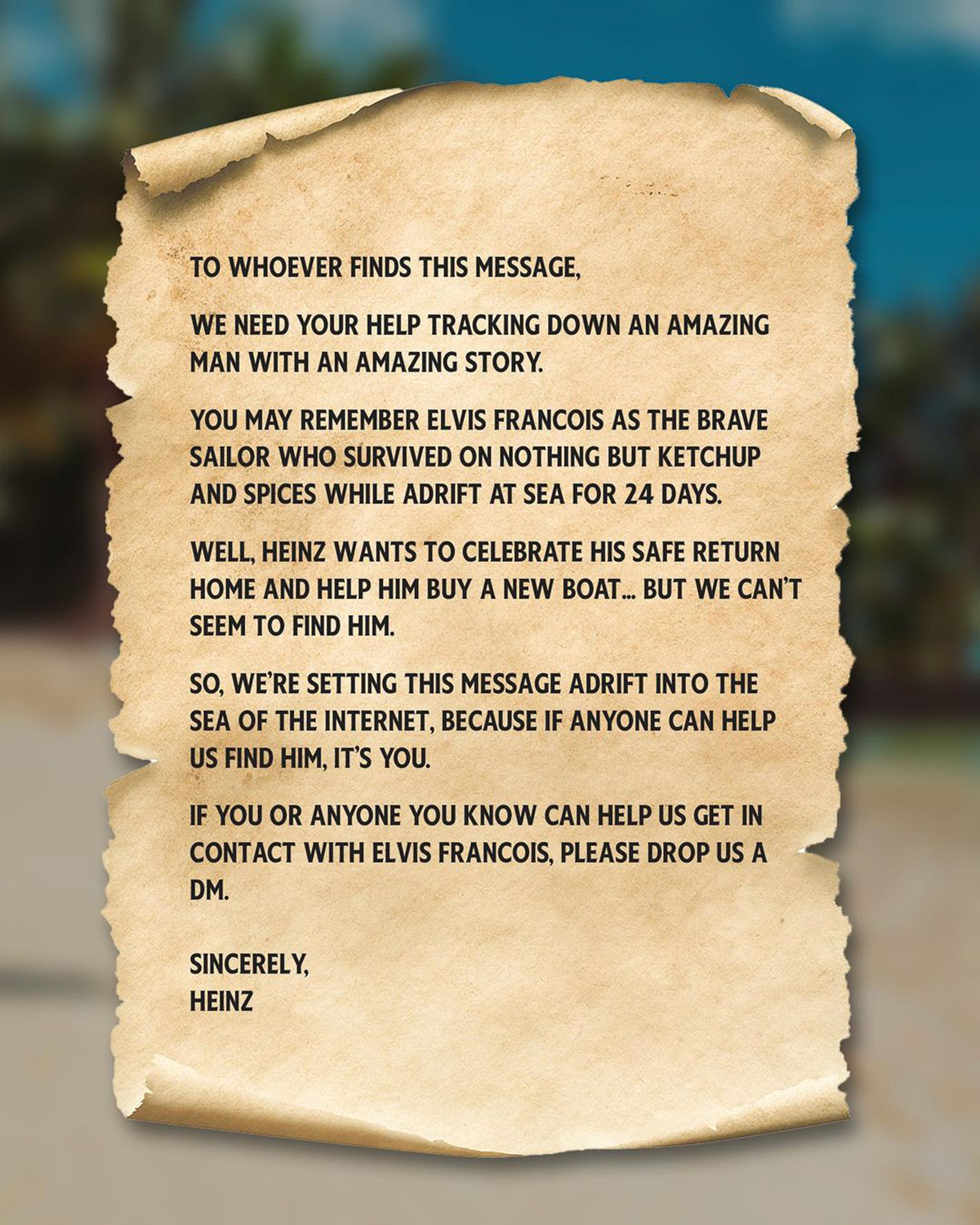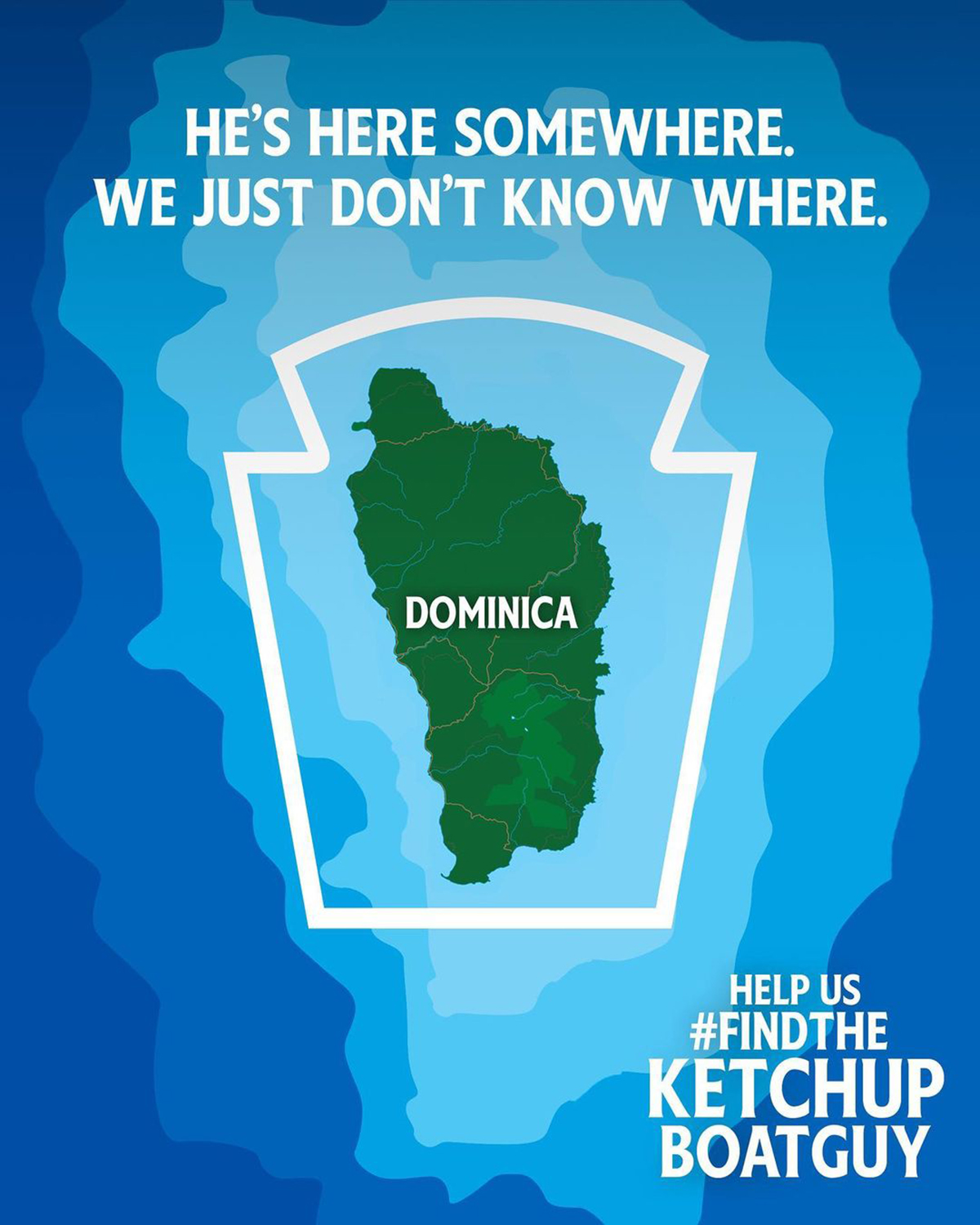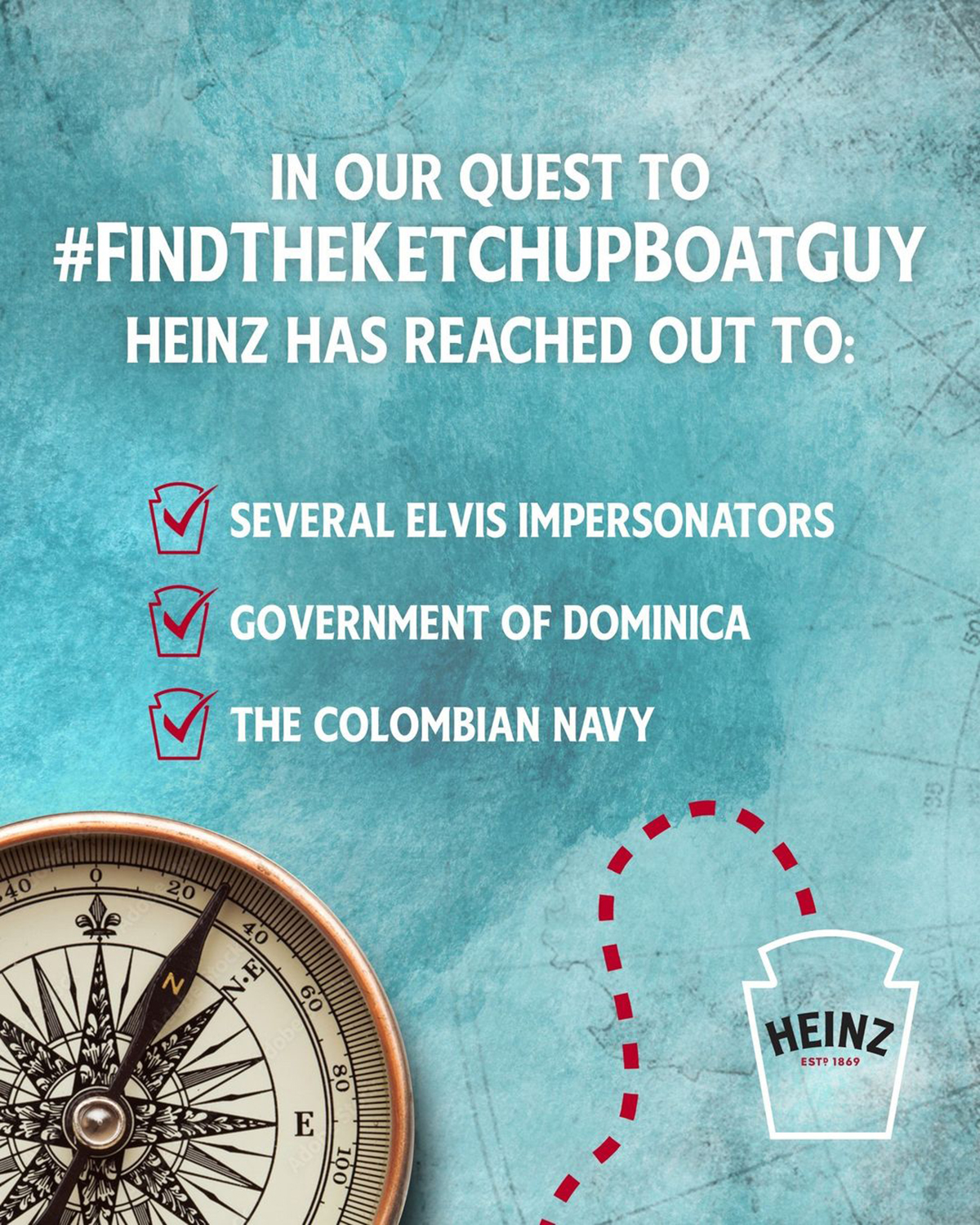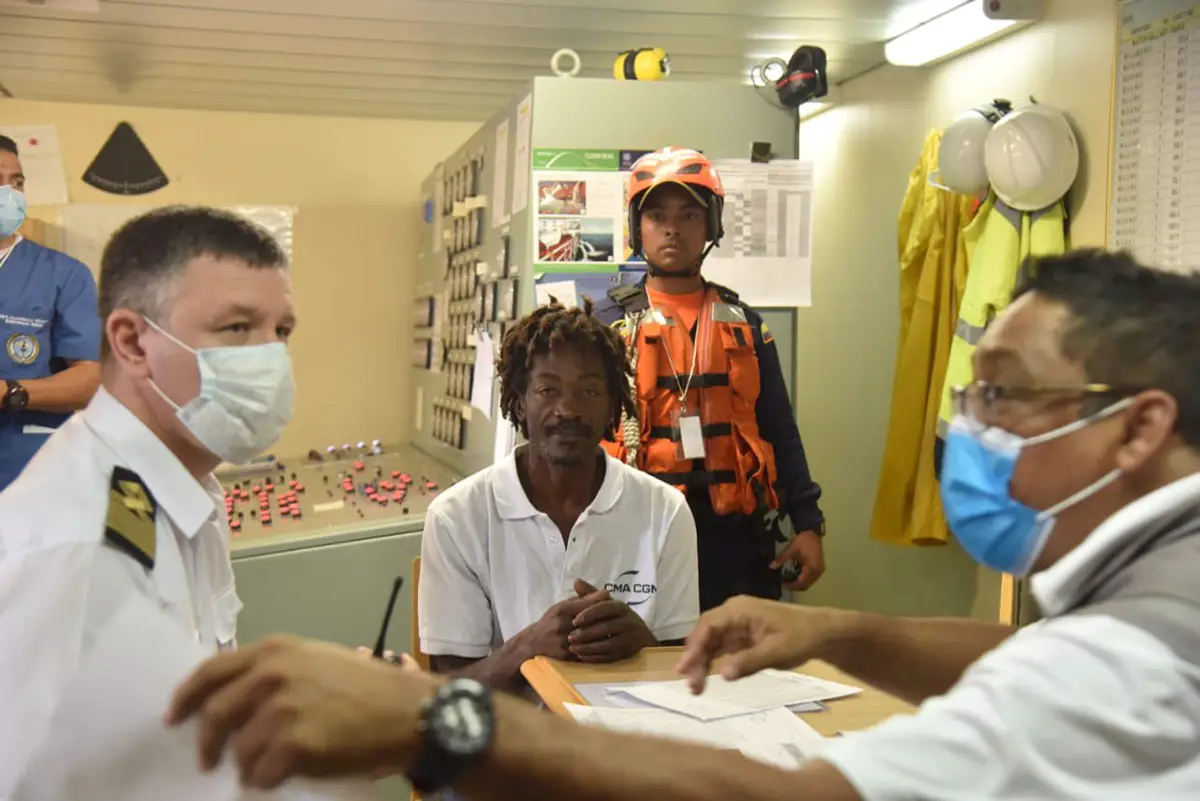 ---
You might also like
---
More from Featured
--- TIkTok is pulling the plug on TikTok Now, its BeReal clone, a little over nine month after it was first …