Heinz says it's time for parity as the brand fights for hot dogs and buns to be sold in equal numbers with the Heiz Hot Dog Pact.
Did you know that why hot dogs are sold in packs of 10, their corresponding buns only come in 8-count bags?
Of course, there is a good reason for this, well a historic one at least. Back in the 1940's hot dogs started to be sold in packs of 10, simply because that meant selling a 1-pound pack, each dog weighing about 1.6 ounces. But as far as buns were concerned, bakers continued to produce mostly in two-and four-counts because that's how many they could fit on regular baking trays.
But there is a problem: you almost always end up with 2 bunless hot dogs… So Heinz, the legacy ketchup brand, decided to get involved as the "uniter of buns and wieners for over 150 years."
Heinz has started a petition on change.org to highlight this "hot dog injustice" and is asking consumers to get personally involved "in hopes of putting an end to uneven packs of wieners and buns, once and for all."
"We've seen our fans through social media express their outrage about the bun-to-hot-dog ratio issue for years, and we know there must be a better way," Daniel Gotlib, associate director of brand building and innovation at Kraft Heinz Company, said in a statement. "We saw an opportunity to champion this issue on behalf of hot dog lovers across North America and help show manufacturers why they need to put an end to unequal packs."
The campaign, led by Canada's Rethink includes a dedicated website called 'Heinz Hot Dog Pact' with the tagline, "10 wieners, 10 buns, it's time."
The 'Heinz Hot Dog Pact' will live on Instagram and Twitter in the U.S. and Canada, with additional outdoor ads in Canada's main cities.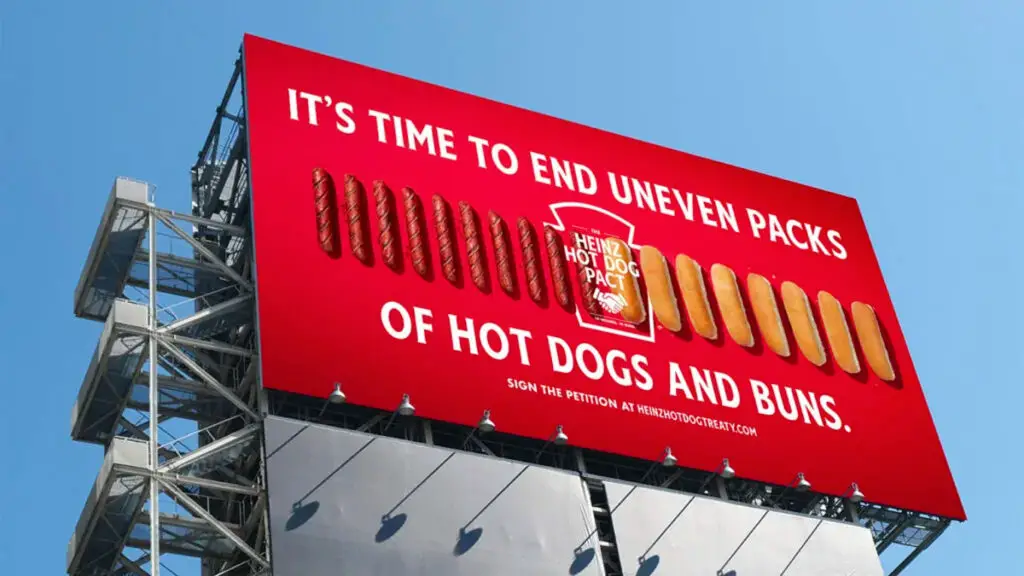 ---
You might also like
---
More from Featured
--- TIkTok is pulling the plug on TikTok Now, its BeReal clone, a little over nine month after it was first …