As part of Google's commitment to helping users reduce their environmental footprint, Maps will soon default to routes that have the lowest carbon footprint.
In September last year, Google announced plans to help its users control and reduce their environmental footprint. As part of that commitment, the company is working on a new routing model that looks at factors like road incline and traffic congestion to optimize for lower fuel consumption when suggesting routes to Google Maps users.
The new model gleans insights from the U.S. Department of Energy's National Renewable Energy Lab, in an effort to suggest routes that have the lowest carbon footprint but similar ETAs as the fastest routes. However, in cases where the eco-friendly routes "could significantly increase your ETA," Maps will "let you compare the relative CO2 impact between routes so you can choose."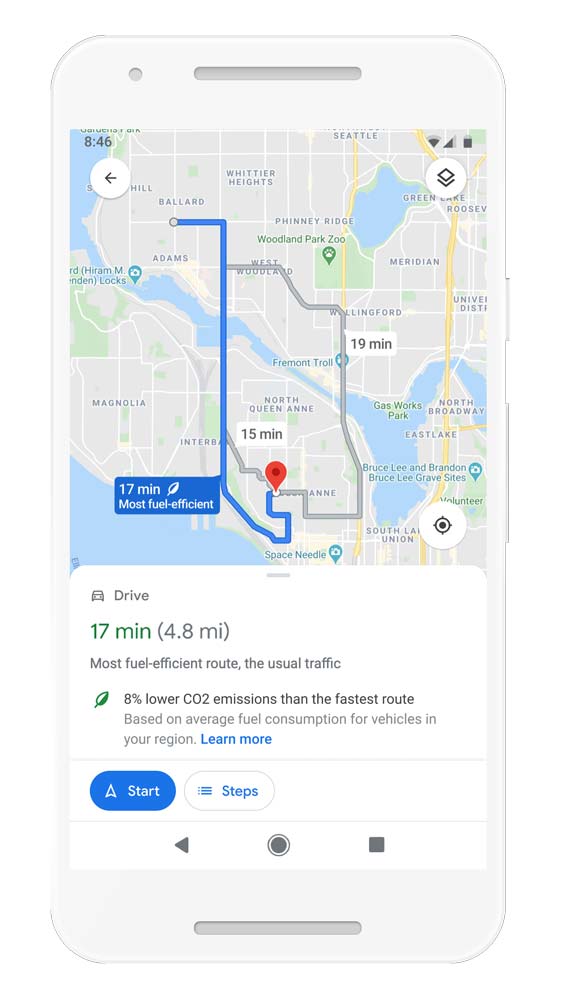 If you always want the fastest route, you can simply change the preference in the app's Settings. The new feature will be available in the U.S. – on Android and iOS – later this year. A global expansion is also on its way.
Furthermore, as more cities around the world establish low emission zones to help keep air clean, Google will soon start letting drivers know when they're driving through them and whether their vehicle is actually allowed in them.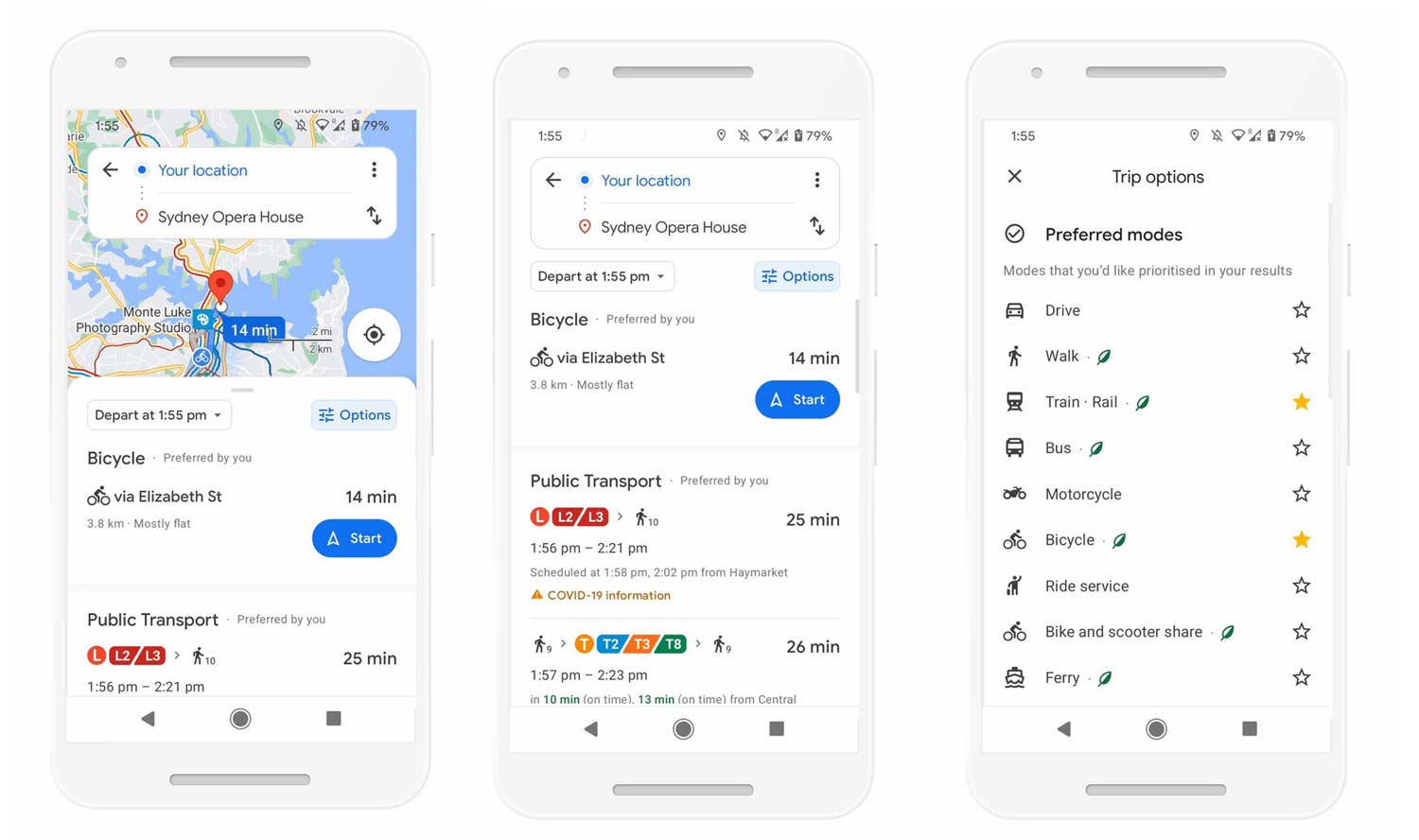 This should encourage people to choose alternative modes of transport instead. These low emission zone alerts will launch in Germany, the Netherlands, France, Spain, and the UK on Android and iOS, in June 2021. The feature will roll out to other countries soon.
Also, in an effort to help users get around more sustainably (not just when they're driving), Google Maps will soon display all routes and transportation options available to a specific destination – in one single view. You can then compare how long it'll take to get there by car, transit, or bike without switching the transportation mode tabs.
Google Maps uses "advanced machine learning models" to "automatically prioritize your preferred modes — and even boost modes that are popular in your city." Therefore, if you tend to bike everywhere, Maps will prioritize biking routes.
Finally, if you live in a place like New York, London, Tokyo, or Buenos Aires, Maps will rank that the subway higher – as this is the more popular option for most users. This feature will roll out globally within the next few months on both Android and iOS.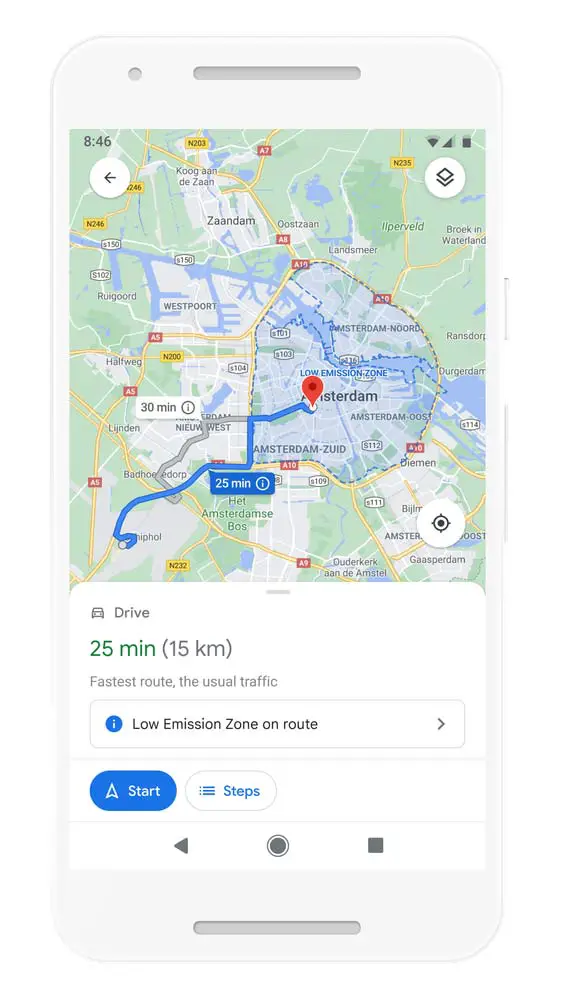 ---
You might also like
---
More from Google
---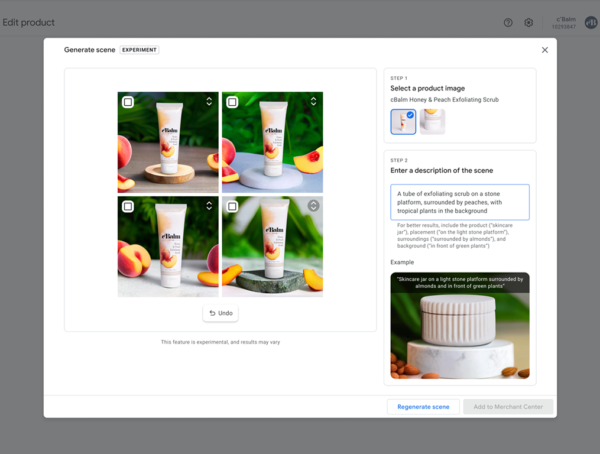 Google is launching Product Studio, a new tool that lets merchants create product imagery for free, using generative AI. Google Product …