The Google+ a few people knew and loved may be gone, but Google is far from giving up on it. Last week it launched Currents, an enterprise version of Google+ for G Suite.
Only days after shutting down Google+, Google has announced the launch of Currents, a G Suite app that "enables people to have meaningful discussions and interactions across your organization, helping keep everyone in the know and giving leaders the opportunity to connect with their employees."
The app, launching first to beta is a replacement to Google+ for G Suite but has a new look and feel, and some new features. If you're worried about all your organisation's Google+ content you don't have to; it will transfer automatically to Currents. All you have to do is enrol in the beta.
Currents is a place to exchange ideas by having discussions across an organisation and get feedback and input from employees. Users can create content easily, tag them, and attach attachments or images to them. Also, they can comment, provide feedback, ask questions, etc. Furthermore, users can view and track analytics for the posts they create. Also, leaders' posts can be given a different level of priority so that their visibility is improved across an organisation.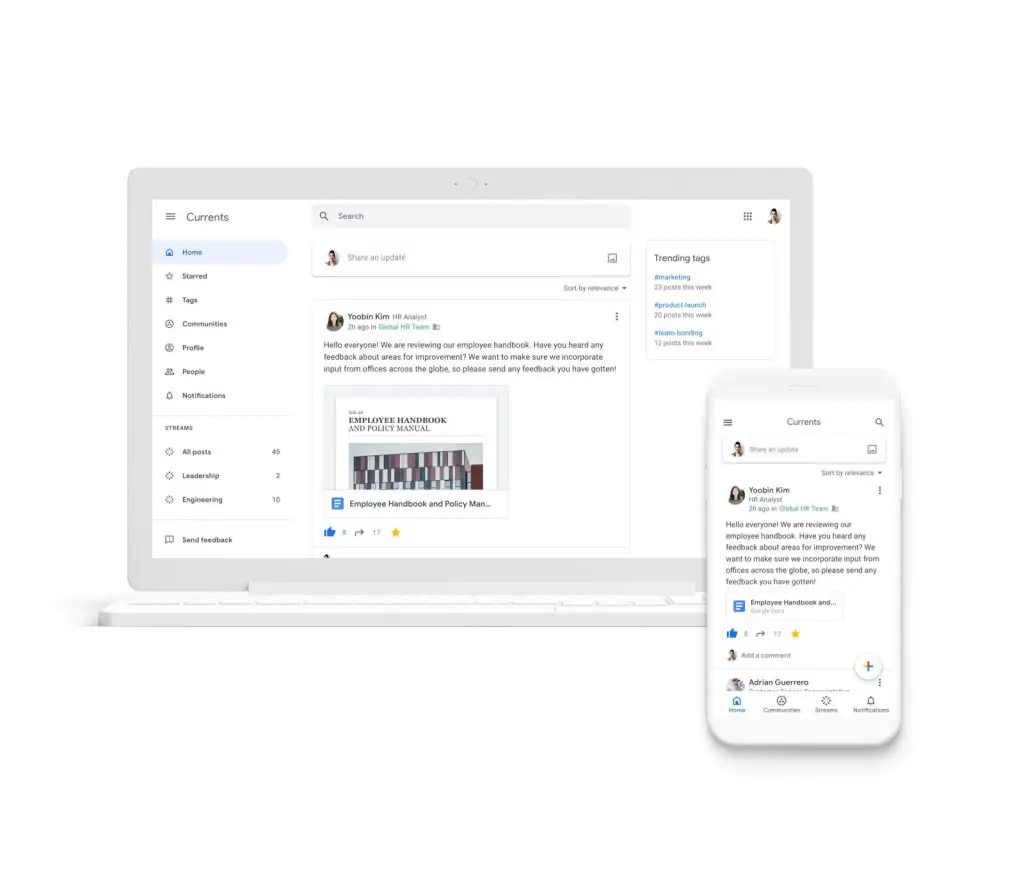 Currents also "connects employees to useful and timely content that is personalized to their role and interests," as it gives them access to content that keeps them connected to the organisation and helps them learn over time, as Currents keeps content where employees can access it.
Content is always searchable via tags and streams that can be followed. Currents also features a home stream that is ordered by relevance but users can also sort it chronologically.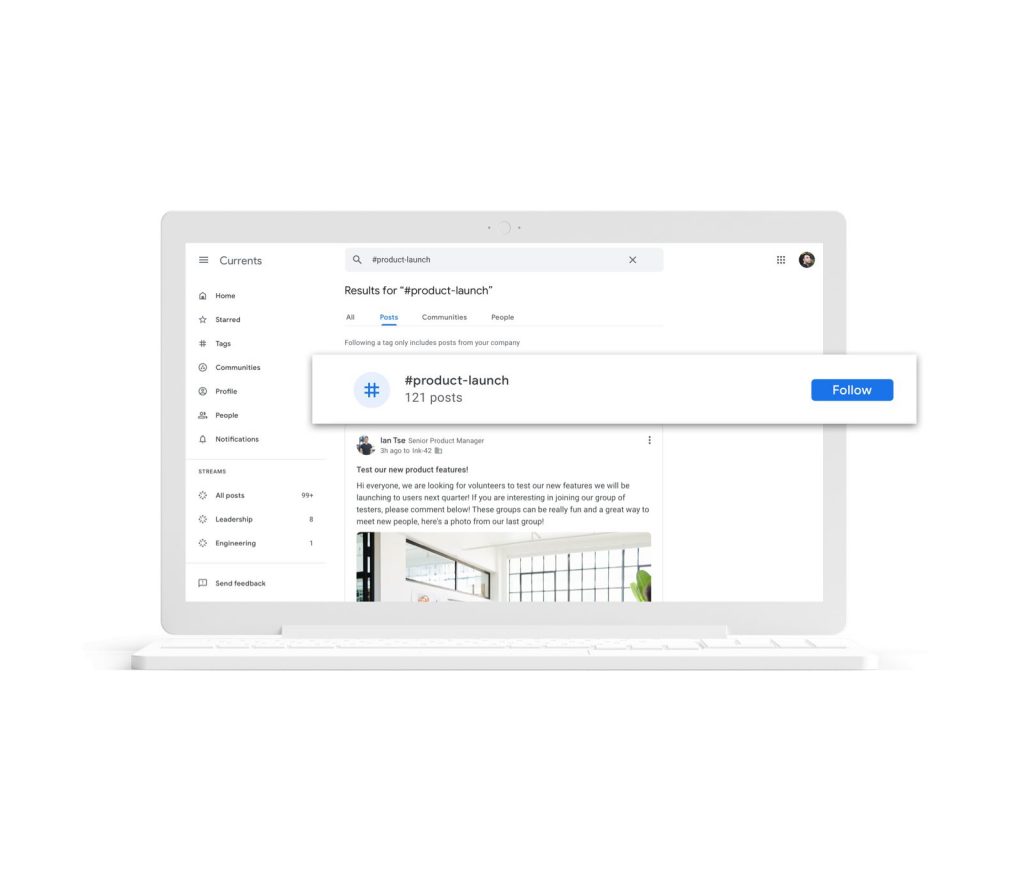 Admins on Currents are able to create custom streams that promote content that is targeted to specific employees and even measure engagement in order to know better which content works and which doesn't.
Finally, content management responsibilities can be shared with Content Administrators who can "easily create custom streams, manage tags, define leaders, moderate content, and track usage and engagement with metrics."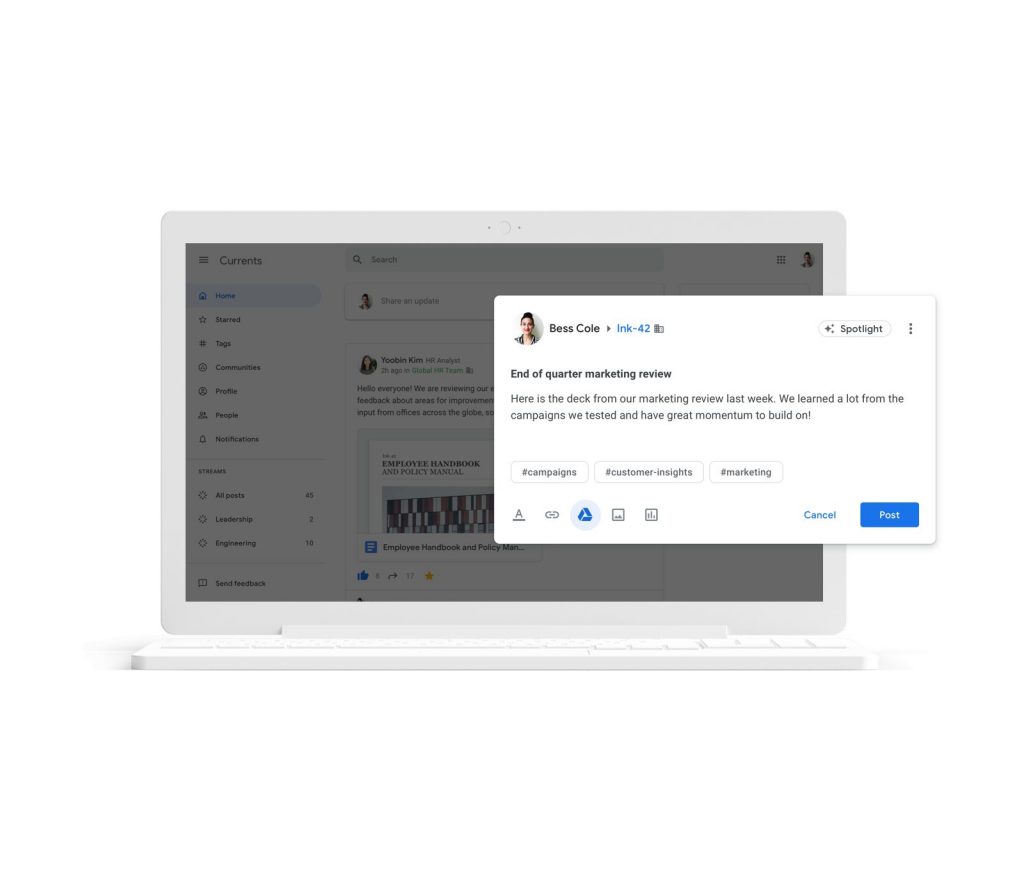 Ready to give it a whirl? Currents is available in all G Suite editions, and in order to request access to the beta program, your G Suite admin will need to email [email protected].
If you think you've heard about "Currents" before, you probably have. It's the name of another sunsetted Google app which was replaced by Google Play Newsstand, which was also replaced by Google News.
---
You might also like
---
More from Google
---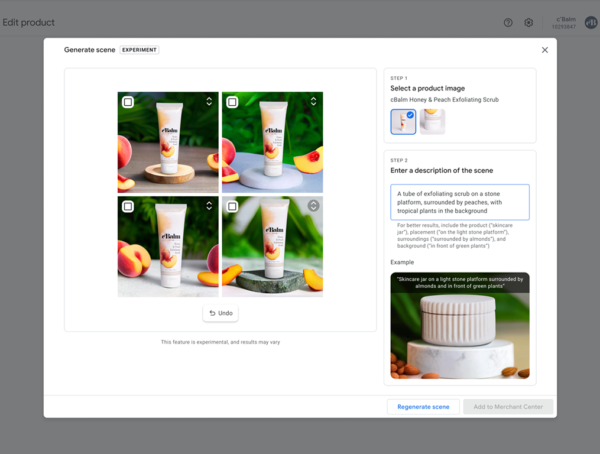 Google is launching Product Studio, a new tool that lets merchants create product imagery for free, using generative AI. Google Product …