This year, Google will automatically transition free G Suite Legacy edition users to a paid Workspace subscription.
When Google reorganized its apps to adjust its services to the "future of work" in 2020, users on G Suite plans were automatically migrated over to the newer Google Workspace. So now Google is ultimately ending the G Suite legacy free edition.
Earlier this month, Google announced that it will "transition all remaining users to an upgraded Google Workspace paid subscription based on your usage." The company will continue offering free plans for Workspace only for Nonprofits and Education organizations.
During the past several years, people and companies grew accustomed to using Google apps like Gmail, Drive, Docs, and the ability to use your custom domain (instead of just gmail.com) for free, but starting this May, Google will roll out charges for these services.
Before May 1, users will be able to select their preferred plan from the several tiers on offer. If no selection is made, Google will automatically upgrade their subscription from free to paid on the plan that seems more suited for them based on the services they already use on their G Suite legacy free edition.
However, Google will not start billing those who were automatically upgraded for another two months.
The company has made the upgrading process quite straightforward and, according to the communication, it will not cause any disruption to end-users. In addition, Google is offering discount options for transitions to 12 months plans after July 1, 2022.
The subscription tiers range from $6 per user per month on the basic Business Starter plan to $18 per user per month on the Business Plus plan. Very small businesses with just one existing Gmail can also upgrade to Workspace Individual for $9.99/month but will not get a custom email address.
If a user does not provide their billing details before July 1, 2022, Google will suspend their automatic Workspace account.
"After 60 days in suspension, you will no longer have access to Google Workspace core services, such as Gmail, Calendar, and Meet. You may still retain access to additional Google services, such as YouTube and Google Photos. Enter a valid form of payment to restore your suspended account."
For more details on the ability to export your organization's data, or on the transition process, Google refers users to its FAQ support article.
UPDATE 28/1/2022
Instead of forcing users to pay or shutting down their G Suite legacy accounts, Google will now offer a third option. A new announcement reads:
"In the coming months, we'll provide an option for you to move your non-Google Workspace paid content and most of your data to a no-cost option. This new option won't include premium features like custom email or multi-account management. You'll be able to evaluate this option prior to July 1, 2022, and prior to account suspension. We'll update this article with details in the coming months."
---
Photo by Firmbee.com on Unsplash
You might also like
---
More from Google
---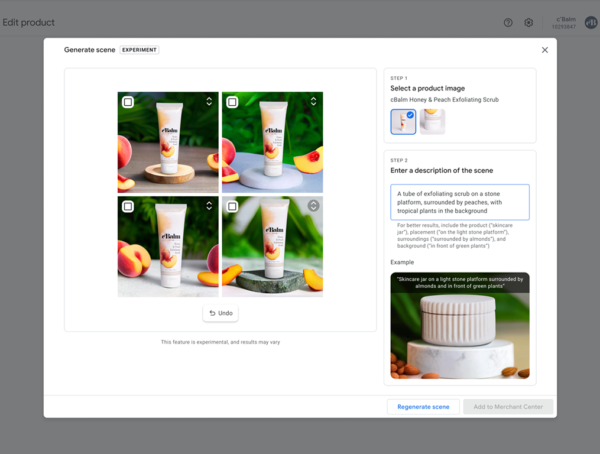 Google is launching Product Studio, a new tool that lets merchants create product imagery for free, using generative AI. Google Product …