Google is turning on two-factor authentication by default for millions of accounts and encouraging users to manage inactive accounts.
According to Google's data, in 2018, only 10% of active accounts had the two-factor authentication feature set up. As a result, the company has been encouraging users of its services to take action to protect their accounts.
After announcing plans to enable two-factor authentication by default back in May, Google is now going ahead with its plans for Cybersecurity Awareness Month. In August, it pushed the 2 million YouTube creators to protect their channels from being hacked by turning on 2-step verification to access Studio.
https://twitter.com/TeamYouTube/status/1429868034508787714
By the end of the year, Google will have automatically enable two-factor authentication for 150 million more accounts.
Another helpful way to stay safe online is by using a password manager, a tool that currently, according to Google, checks over a billion passwords a day via its built-in manager for Chrome, Android, and the Google app.
Google also made the password manager available on iOS, where the tool enables Chrome to autofill logins for other apps. The password manager will soon even help generate passwords and let users see all of their saved passwords directly from the Google app menu.
Finally, as part of Cybersecurity Awareness Month, Google is also reminding users about its Inactive Account Manager.
Knowing that people don't always decide what to do with accounts they no longer use and communicate their decision to Google, the company enabled users in 2013 to set a timeout period for accounts, between 3 and 18 months of disuse.
A month before the Inactive Account Manager protocols take effect, Google will send users an email to notify them and allow them to decide what to do with their inactive account.
The initiative aims to reduce inactive accounts to prevent cyber attacks like the massive Colonial Pipeline attack that occurred earlier this year.
---
You might also like
---
More from Google
---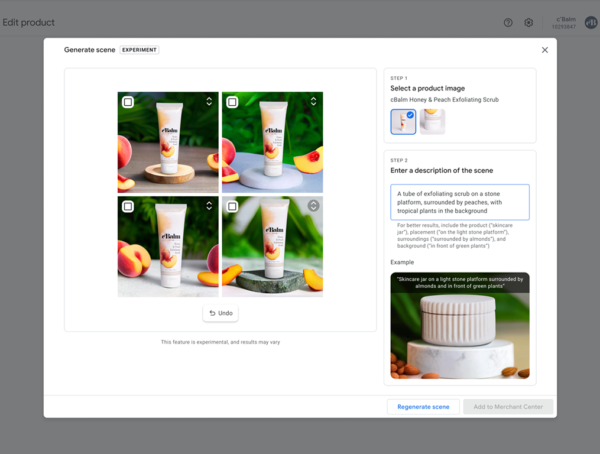 Google is launching Product Studio, a new tool that lets merchants create product imagery for free, using generative AI. Google Product …