Google has announced three new features for its responsive display ads, that are designed to help advertisers create better ads, get better results and improve their ads measurement. 
Responsive display ads were made Google's default display format last year, and now the company is announcing new features that bolster both experience and results for advertisers, bringing further (and necessary) innovation to its ads options. Specifically, in a recent blog post last week, Google announced the addition of video assets for responsive display ad campaigns, a new combinations report, and additions to its ad strength scorecard feature.
Video Assets for Responsive Display Ads
Responsive display ads were built to help advertisers adapt to the "increasingly diverse mix of content types and screen sizes," and to round it all off Google is bringing video into the mix. As the company's announcement explains "if a picture is worth a thousand words, imagine the stories you could tell with a 30-second video."
Following the admission by 60% of shoppers that online videos gave them better ideas or inspiration for their purchases, the addition of video assets to responsive display ads is meant to help advertisers get better results in driving inspiration and purchase intent.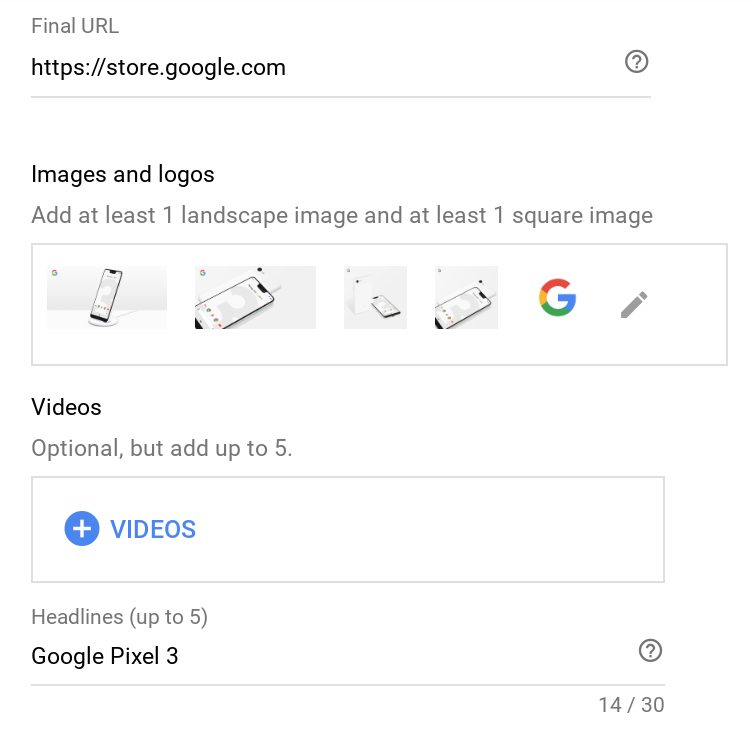 Advertisers can now expand their reach to new inventory and improve performance with audiovisual formats – "all while scaling ad creation, testing and optimization." To begin, advertisers can create or edit existing responsive display ads and choose up to five videos from their YouTube page.
NEW Creative Insights With the Combinations Report
The new combinations report will allow advertisers to easily learn how different creative asset combinations perform, by showing them the top performing asset combinations that are being generated in their responsive display ads. The combinations report will provide information, in separate sections, on all combinations based on images, text, dynamic feeds, and videos. This can help advertisers deliver the best ads to the right customers, without relying only on machine learning to do the work.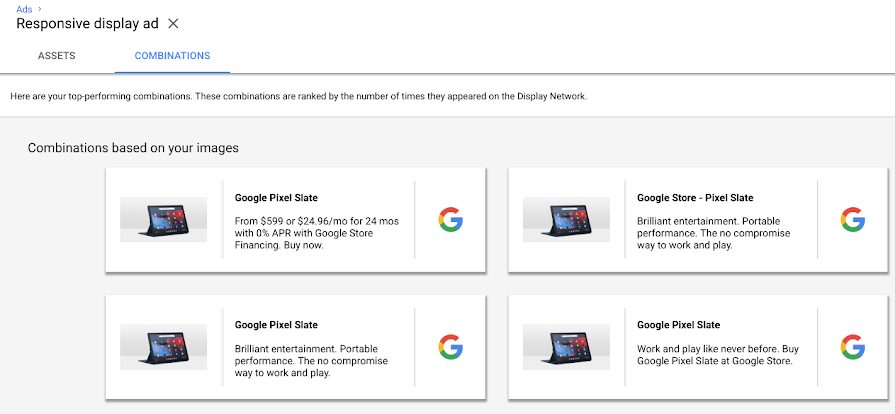 Google suggests that advertisers use the combinations report to identify and test top performers across their different campaign types.
Better Responsive Display Ads With Expanded Ad Strength Scorecard
Advertisers can now make sure their ads are "set up for success" before they even start showing. The ad strength scorecard on responsive display ads will check that the right number of unique headlines, images, and descriptions are used, and advertisers can improve their ad strength by taking the "Next steps" that are highlighted in the scorecard.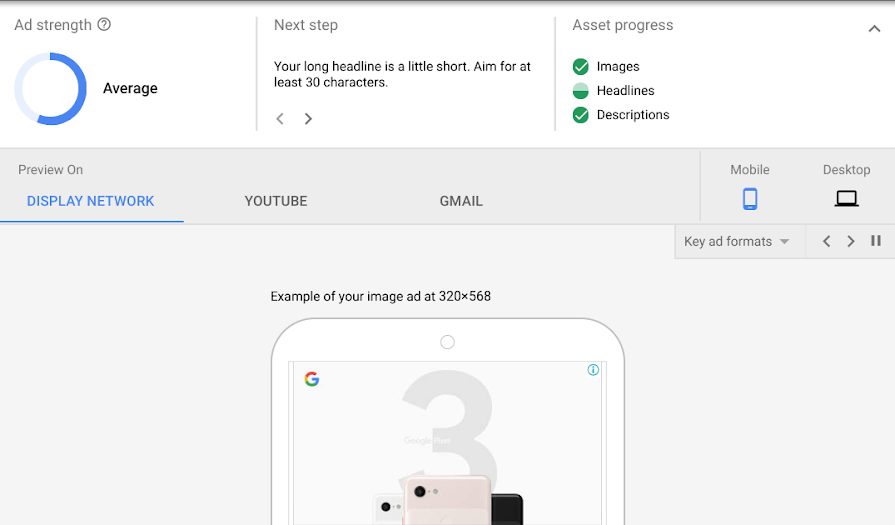 ---
You might also like
---
More from Google
---
Google is launching Product Studio, a new tool that lets merchants create product imagery for free, using generative AI. Google Product …