Following an announcement last year, Google has shut down the goo.gl URL shortener and is replacing it with Firebase Dynamic Links.
If you've been using goo.gl to shorten and monitor your links, you probably already know this, but last year Google announced that it would be sunsetting the service this year. As a result, for the last year, anyone wanting to sign up for goo.gl has been unable to do so, while existing users will still be able to manage their links via the service console for another year. In 2020, they too will need to find an alternative service to use.
Some other good news is that Google is replacing its old URL shortener with Firebase Dynamic Links (FDL for short). The decision to shut down goo.gl and move to FDL is a result of changes in the ways that people share information online. In its effort to keep up with these changes, Google is moving to "smart URLs" that redirects users in a variety of ways that were not possible back in 2009.
As Michael Hermanto, Google's Firebase software engineer explains, "We launched the Google URL Shortener back in 2009 as a way to help people more easily share links and measure traffic online. Since then, many popular URL shortening services have emerged and the ways people find content on the Internet have also changed dramatically, from primarily desktop webpages to apps, mobile devices, home assistants, and more."
With Dynamic Links, users can "get the best available experience for the platform they open your link on." For example, "if a user opens a Dynamic Link on iOS or Android, they can be taken directly to the linked content in your native app." Similarly, "if a user opens the same Dynamic Link in a desktop browser, they can be taken to the equivalent content on your website."
If you still don't want to use FDL though, there are many alternative URL shortening services that you can use. It's also important to note that Google even recommends Bitly or Ow.ly as replacements for goo.gl.
---
You might also like
---
More from Google
---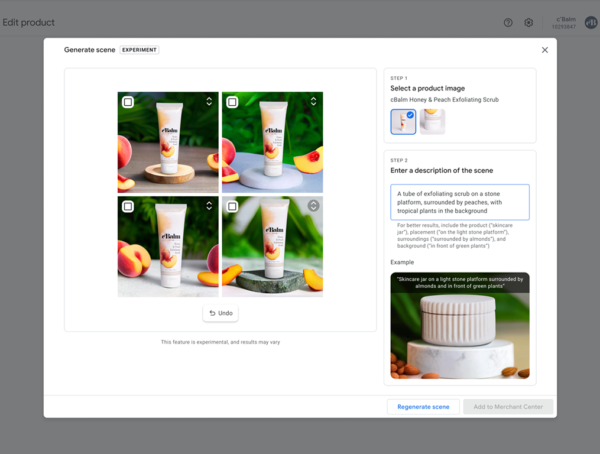 Google is launching Product Studio, a new tool that lets merchants create product imagery for free, using generative AI. Google Product …