OhHoHo, only a week left 'til Christmas! As discussed, I am in merry Ghent this Friday, for a spot of Xmas market browsing, frites and moules-eating and just general wholesome continental fun. Hope you're all done with your shopping, I've mainly done mine online, so I am pretty much sorted.
Now, before I go out into the Belgian night, here is your pre-festive dollop of social media goodness.
#StarWarsSpoilers
So, the new Star Wars film opened this week! The Force Awakens premiered in LA on Wednesday, and Twitter was quick to dish out a few reviews. And sooner than you can say "may the force be with you", the #StarWarsSpoilers hashtag was born. It immediately started trending and many fans have vowed to go Twitter-less until Thursday, when the film is out on general release, to avoid any slip ups.
If you like our stories, there is an easy way to stay updated:
Follow @wersm
Nobody should've panicked however, or worried any juicy plot twists would escape, as all the tweets featuring the hashtag were in jest! Have a look:
#StarWarsSpoilers The Millennium Falcon is actually bi-annual.

— WarrenPeace (@SideOfHashTags) December 15, 2015
#StarWarsSpoilers
Han Solo gets Botox and lip filler and is now called Han YOLO.

— FᎪᎢ ᏩᎪNᎠᎪᏞF (@sofarrsogud) December 15, 2015
"I'm Tim Peake, I'm here to rescue you." #StarWarsSpoilers

— Chris Hewitt (@ChrisHewitt) December 15, 2015
The *real* Sith Lord of The Force Awakens revealed #StarWarsSpoilers pic.twitter.com/lbzcNjh6Oj

— Loaded (@loadedonline) December 15, 2015
https://twitter.com/ITSpencer/status/676726446098931712
I am very keen to see it, I have been a Star Wars fan since I was 8 so this will hopefully be as entertaining and spectacular as those original instalments. #NoStarWarsSpoilersPlease
Snapchat At Sea
We've had plenty of news about Snapchat lately, and this week is no exception. DJ Khaled is a "musician" and a man of simple Snapchat pleasures: He snapchats in the shower, tending to his plants, having a spot of lunch, or enjoying some watersports in the sun. This week however, a simple jet ski ride ended with him being lost at sea for a good few hours.
DJ Khaled being the prolific Snapchatter that he is, got us all involved in his little adventure! Here is how it all started, peaceful and sunny, leaving a party at Rick Ross' house: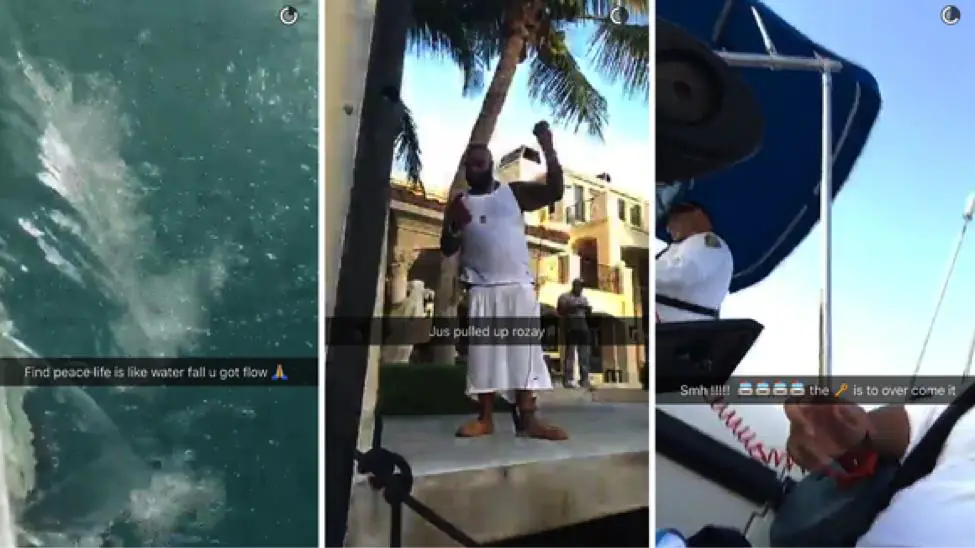 Fast forward a few hours and we've got a very lost Khaled in the pitch black ocean: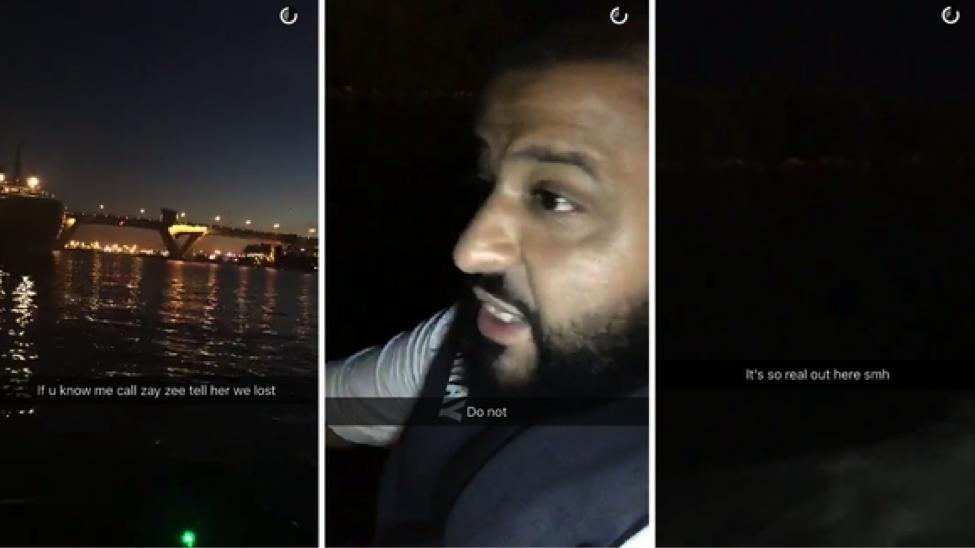 If you like our stories, there is an easy way to stay updated:
Follow @wersm
Thankfully, he found the shore and is now safe and sound, ready to continue delighting his fans with snaps of cigars, his personal elevator, and more. Here is the full footage of the Snapchat shenanigans
Facebook In Review
We remember how bad the Year in Review was last year, with many users complaining they had been subjected to seeing a hell of a lot of bad memories, rotating in front of their eyes, in a loop. So Facebook has introduced a more personalised version, designed to edit out the bad stuff. As you may have noticed, the chunky banner for "2015 – Your Year in Review", is sitting at the top of your feed as we speak.
This time, users can filter out bad memories so the whole collection is as cheerful as can be!
"We heard feedback last year that we need to do more to select the photos that are most enjoyable to people and make it easier for them to edit the photos they see and share in their Year in Review," said a Facebook spokesman. "So we've applied a unique set of filters to Your Year in Review to reduce the chance we'll show you a photo you don't want to see. And for the photos that our algorithms don't catch, we're giving people control over the photos in their Year in Review."
If you like our stories, there is an easy way to stay updated:
Follow @wersm
Facebook selects 10 photos from users' 2015 photo feeds and does its best to filter out the bad stuff before sharing it with the world. Users can then edit that selection further, and choose to change any of the 10 shots. After the launch of the "On This Day" tool back in March, some users quickly found themselves reliving painful memories. Have you tried the updated review yet?
Trendy Tube
It's YouTube countdown time again and this week we have the top 10 trending videos of the whole year. Ranging from Justin Bieber jamming in a car with James Corden, to Barack Obama reading mean tweets about himself. There truly is something for everyone – it's perfect for commuters by the way, so feel free to go through the whole list, at leisure!
If you like our stories, there is an easy way to stay updated:
Follow @wersm
1. Silento – Watch Me (Whip/Nae Nae) #WatchMeDanceOn
2. Clash of Clans: Revenge (Official Super Bowl TV Commercial)
3. Crazy Plastic Ball PRANK!!
4. Love Has No Labels | Diversity & Inclusion | Ad Council
5. Lip Sync Battle with Will Ferrell, Kevin Hart and Jimmy Fallon
6. Justin Bieber Carpool Karaoke
7. 6ft Man in 6ft Giant Water Balloon – 4K – The Slow Mo Guys
8. Golden boy Calum Scott hits the right note | Audition Week 1 | Britain's Got Talent 2015
9. Dover Police DashCam Confessional (Shake It Off)
10. Mean Tweets – President Obama Edition
Tot Ziens!
---
You might also like
---
More from Social Fun
---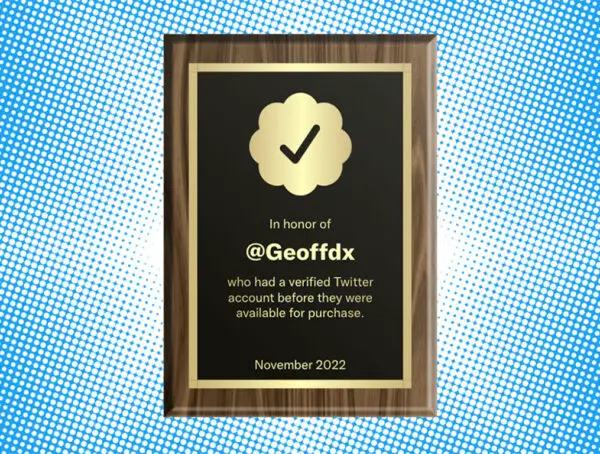 Veriforever is a web app that lets you create a personalized plaque to commemorate your Twitter verification. Before Elon takes …