As part of its integration of Messenger Rooms with all of its apps, Facebook is starting to roll out Messenger Rooms on WhatsApp.
Since Facebook announced Messenger Rooms earlier this year, the feature has already rolled out on Facebook (including Groups and Events), Instagram, and its Portal device. It's also been made possible to go on Facebook Live directly from Messenger Rooms. Now, as part of its plan to integrate the feature on all apps, Facebook is finally rolling out support on WhatsApp, as well.
According to sources, Messenger Rooms support is only limited to WhatsApp Web for the time being, but support within the mobile app shouldn't be far off. Facebook hasn't confirmed anything just yet.
How to Create Messenger Rooms on WhatsApp
Sources say that you must update to WhatsApp Web Version 2.2031.4, however, I was able to create a Room with Version 2.2029.4 on Mac. I'm assuming the Version 2.2031.4 is on Windows PC.
To Create a Room, click on the three dots on the top left corner of the app's screen (in my case, it was the dropdown arrow or "caret icon") and choose "Create a Room."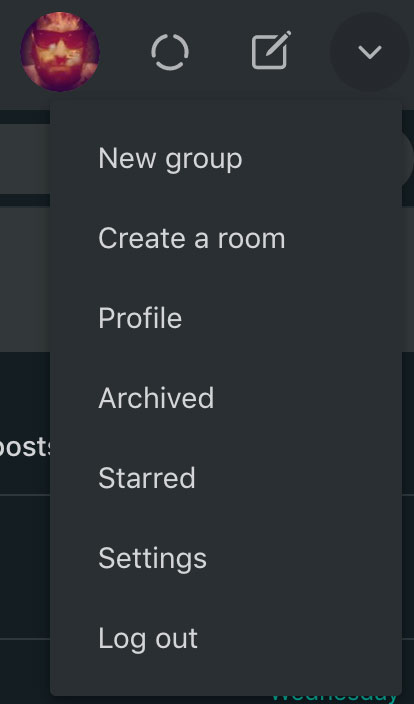 You will see a popup introducing Messenger Rooms, and you'll need to click on "Continue with Messenger" to move forward.
At this point, you may get another popup telling you that your browser isn't compatible (Safari isn't). If you're using Chrome, you'll be able to continue by choosing the Facebook account to open your Room. Otherwise, you can simply copy the link and move to another browser, or send it to whoever you'd like to join.
Click on the "Continue with Facebook account" option to continue or switch accounts.
You can also create Rooms within individual chats, but this option doesn't seem to be available on Mac yet. If this option is available for you, you should be able to find it after the attachment icon. The process of creating a Room will be the same.
I'm sure you've already realized this, but if not, please note that your Room will not be created on WhatsApp itself but in Facebook Messenger. This means that your video chat will not be end-to-end-encrypted.
---
You might also like
---
More from WhatsApp
---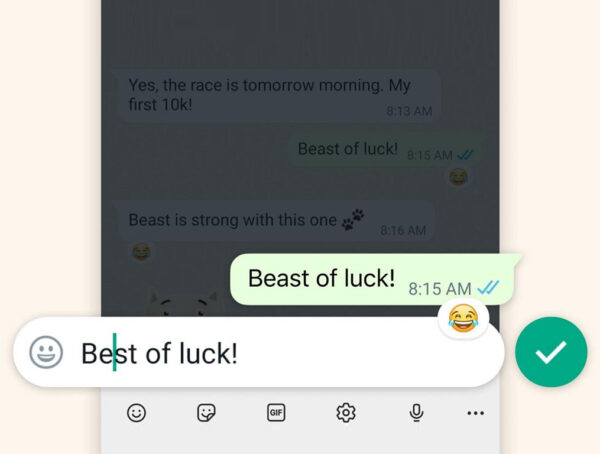 WhatsApp announced today it will finally let users edit messages, one of the most anticipated features. You will have 15 minutes, …