A new sensory illusion is making its rounds on the Internet, and it's driving people crazy. This time, it's a robotic voice repeating one word. But is it 'Laurel' or 'Yanny'?
Remember the "what colour is this dress?" optical illusion that had the Internet arguing last year? Well, there's another one going around. This time, courtesy of a Twitter user by the name of Cloe Feldman. It's an audio clip that repeats one word; Over and over again. The thing is, you either hear 'laurel,' or 'yanny.' Not both.
Hear it for yourself:
What do you hear?! Yanny or Laurel pic.twitter.com/jvHhCbMc8I

— Cloe Feldman (@CloeCouture) May 15, 2018
So, apparently, most people hear "laurel," actually. But what is the voice actually saying? Nobody knows for sure, but what you actually hear has to do with a few things. One, the speakers or earphones you're using. And two, your age and general level of hearing. Older people tend to hear "yanny" because they're more likely to have lost some high frequencies. But the bass on your speakers could also cause you to hear "yanny" as well.
As Lars Riecke, assistant professor of audition and cognitive neuroscience at Maastricht University explained: "If you remove all the low frequencies, you hear "yanny." If you remove the high frequencies, you hear laurel."
Also, "If your… ears emphasise both the higher and lower frequencies," you could actually hear both or switch between the two… Wow, the mind boggles!
---
More from Social Fun
---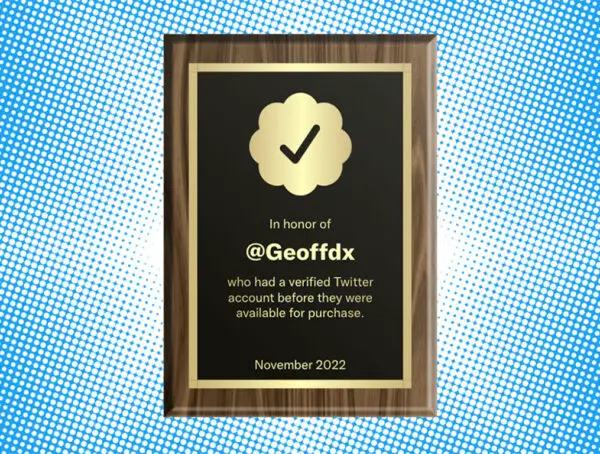 Veriforever is a web app that lets you create a personalized plaque to commemorate your Twitter verification. Before Elon takes …