There are plenty of digital solutions to dating nowadays, but none feel as effortless and rewarding as the same day delivery your Amazon Prime subscription can offer.
Amazon has solved many issues the modern consumer is facing. Aren't we all used to the idea of same-day delivery and immediate reward? Yes, we are. So could Amazon also revolutionize the world of online dating, promising more options and faster delivery?
Amazon Dating (see it here) is the platform all singles have been waiting for: convenience, immediacy, peer reviews and (maybe) free returns?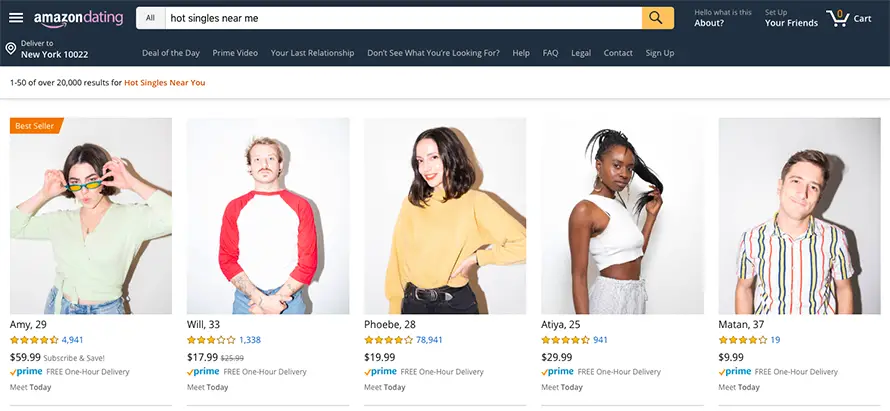 It could. But for now, it is not real. It is an amazing satire created by a group of talented, multi-disciplinary (and single) creators, including freelance content creator Ani Acopian, music producer Suzy Shinn, director/animator Morgan Gruer, and developers Pasquale D'Silva and Jacob Bijani.
https://twitter.com/aniacopian/status/1224760570374524929
The entire site if full of good humor and other fun Easter eggs to be discovered by clicking around the site and member profiles. It provides information on a member's love language, interests, and height. Funny, it also provides pricing information. I must admit, I am not too sure what that price gets you…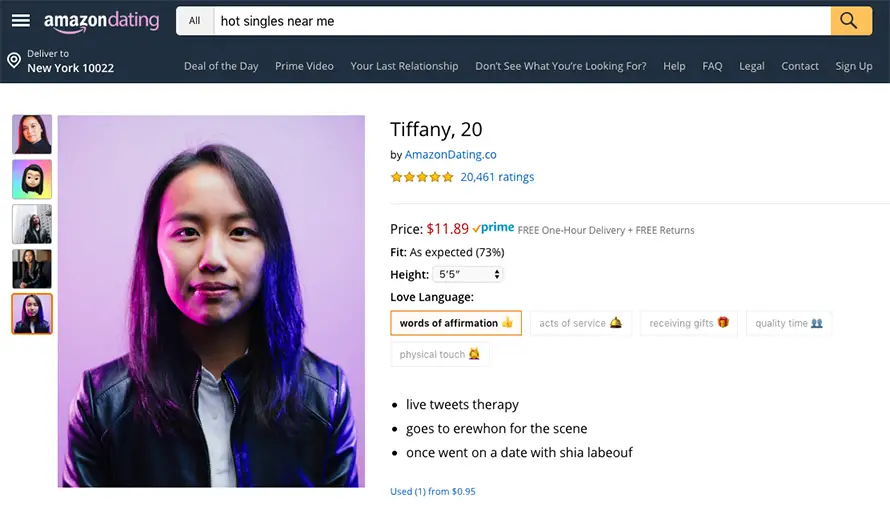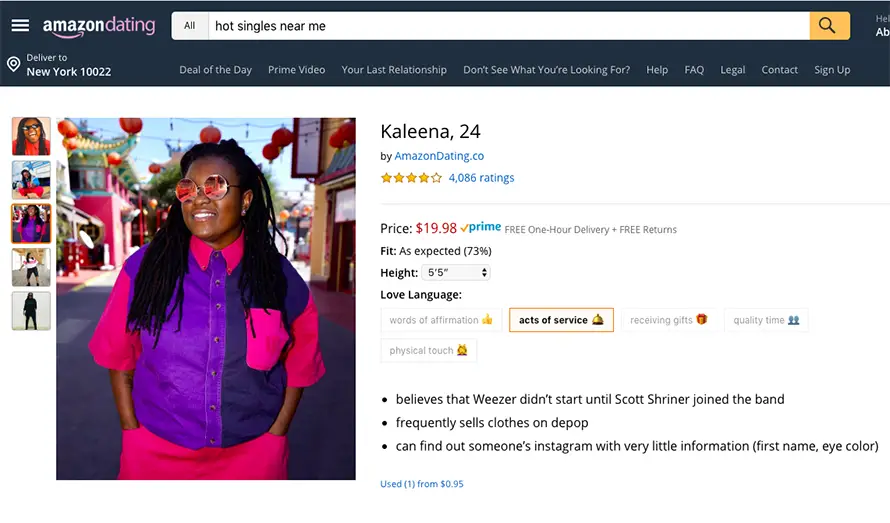 To top it all, make sure to visit the 'Legal' section of the website. Utopian much?
---
You might also like
---
More from Social Fun
---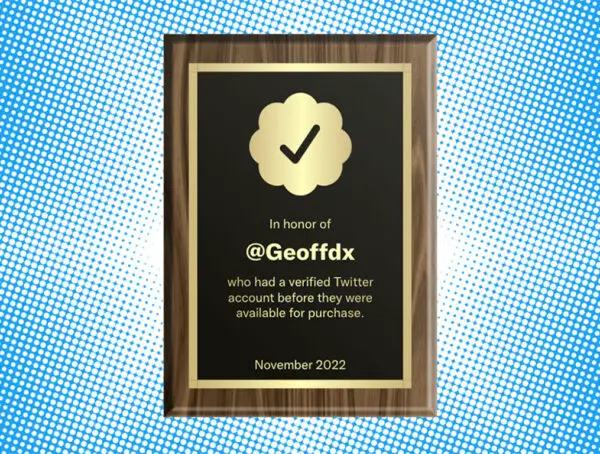 Veriforever is a web app that lets you create a personalized plaque to commemorate your Twitter verification. Before Elon takes …