Meta is also announcing new programming, tools, and resources to support Black-owned small businesses for Black History Month.
Last week, Meta announced the 10 Black-owned small businesses nominated by Ciara and selected to take part in a program announced last fall – which at the time called for Black and Latinx-owned businesses to apply.
The nominated participants will receive one-on-one marketing mentorship from Meta Elevate.
"The ten businesses I've nominated are dear to me because they embody determination, community, empathy, and empowerment," says Ciara. "The success of Black-owned small businesses is key to wealth building in our community, which is why connecting Black owners to these opportunities is so important to me."
According to the announcement, each business will receive six weeks of dedicated support from Meta, in which they will learn how to build effective marketing campaigns on Facebook and Instagram.
The 10 Black-owned businesses, nominated by Ciara, will receive one-on-one marketing mentorship from Meta Elevate: Round House Paper, Nicole Grace Collection, The Coil Brush, Boss Branding on a Budget, Aliyah Kamala Enterprises, The Self Care Suite, Manifest It, Sis, For Our Daughters Beauty, Kyra's Shea Medleys and Zion's Greek Boutique
Along with the training, Meta will also provide $100,000 in ad credits and creative support, which the nominated businesses can use to put into practice what they learned in the mentorship program – as well as a scholarship for Meta Blueprint's digital marketing skills certificate to develop their skills further.
In addition to nominating the ten businesses, Meta has also announced that Meta Elevate will introduce a new theme called "Black365" for Black History Month. The initiative will provide weekly events with industry experts, small business owners, and influencers. The activities are aimed at inspiring and educating Black-owned small businesses.
They will continue beyond February "to support this community and provide new ways to help their businesses thrive." In addition to the initiative proposed within Black365, Meta Elevate is also offering free training and scholarship opportunities redeemable for paid courses.
The announcement comes after the company's recent Global State of Small Business Report revealed that Black-owned small businesses have faced higher closure rates and more lost sales than their peers.
---
You might also like
---
More from Care
---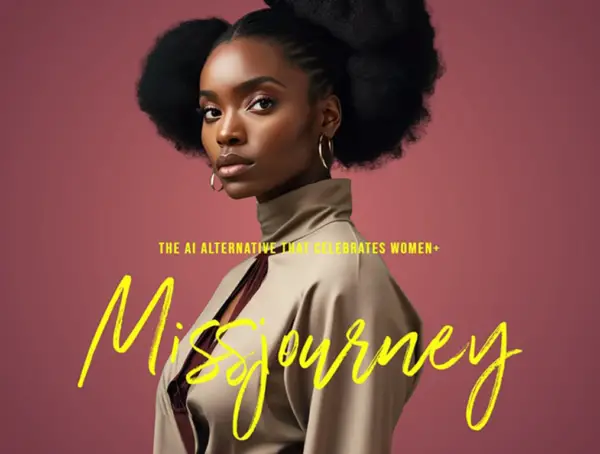 Missjourney is an AI tool that generates images exclusively of women, from CEOs to leaders, superheroes, doctors and engineers. TEDxAmsterdam Women …