China is testing a wallet app for its new digital Yuan before rolling out the digital wallet to all, including foreigners.
Last week, the South China Morning Post reported that China has launched a pilot digital currency wallet app through which users can store and pay for goods and services using the digital Yuan known as e-CNY.
Contrary to what it may look like, at first sight, the e-CNY is not a cryptocurrency. Instead, it is a state-issued digital version of "banknotes" been developed by the People's Bank of China (PBOC) since 2014.
In this sense, e-CNYs are issued in replacement of printed money, not in addition to it, but what sets them apart from being cryptocurrencies is that they are not decentralized nor operate on the blockchain. This means that the PBOC issues the digitally converted cash in controlled amounts and then distributes them to banks to be made available to consumers.
Unlike cryptocurrencies such as Bitcoin, the digital Yuan cannot hide information behind cryptography transactions, so authorities can still track down illegal transactions, such as money laundering.
Thus, the e-CNY will have "controlled autonomy," as the Deutsche Bank puts it, meaning users can choose to hide their identities only from other people or businesses, but not the state or its authorities.
China has been promoting the use and distribution of the digital Yuan for a number of years. To encourage people to adopt the new version of the state currency, China's main cities have even held lotteries for two years, distributing 11 million USD worth of e-CNY to people in Shenzen, Suzhou, and Chengdu.
In September last year, banks demonstrated the use and working of the e-CNY to the attendees of a trade fair in Beijing. Aside from showing off how seamless it is to pay for goods and services by tapping wearables against scanners using the currency, international visitors were told that foreigners could sign up to create an e-CNY account as well.
As the 2022 Beijing Winter Olympics get closer, China is looking to make it easier for foreigners to spend money in China and is introducing the new wallet app.
The pilot e-CNY wallet app is available on Android and Apple for people in 10 specific cities, including Beijing, Shenzen, Chengdu, and Shanghai.
---
You might also like
---
More from Tech
---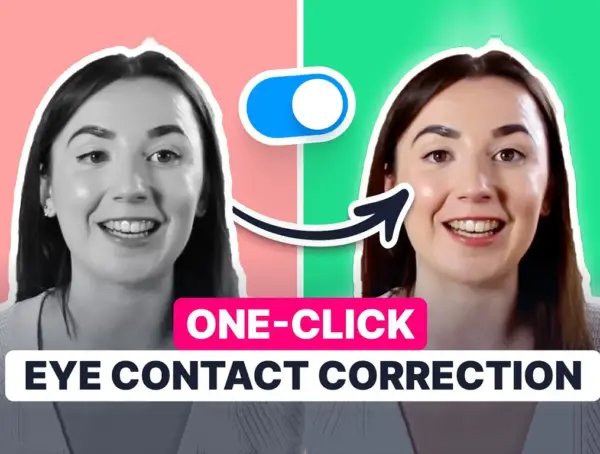 How many times have you struggled to keep eye contact with a camera when filming a video and reading off …