Dubbed the "Tinder for canceling meetings," Cala web app dares you to swipe left on useless meetings.
Cala is a free web app that integrates with Google Calendar to help users swipe left on meetings they consider a waste of time, or right on meetings they would like to keep on the calendar.
Cala borrows the tried-and-tried swipe mechanic from dating apps. But unlike Tinder or Bumble, Cala requires a full consensus to actually cancel a meeting. Indeed, the meeting will be removed from Google Calendar only if everyone who is invited swipes left. And don't worry, everyone's vote is kept secret.
The tool, developed by Zack Hargett and Paulius Dragunas, who used to be colleagues at Loom, a video messaging startup. The tool is meant to be a response to excessive meetings which are plaguing offices and teams, especially since the pandemic forced us all to work from home, and birthed the global "Zoom fatigue" among office workers.
"To be honest, we built it because a prominent investor at Sequoia tweeted the idea and it went viral haha," Hargett told TechCrunch.
Tinder, but for cancelling meetings on calendars.

If both people swipe on a meeting, it disappears. If only one person swipes, nothing happens. Standing 1:1s, etc.

— Andrew Reed (@andrew__reed) February 28, 2023
"Also, as exciting as AI is right now, its exhausting," the co-creator added. "Something oddly comforting to work on boring problems with simple technology."
Cala needs only one person to set up an account. However, all attendees get an email from the web app prior to a meeting they have been invited to, inviting them to swipe left or right on meetings. Because of this, the founders of Cala recommend it to be used only for internal meetings. You will also need to be scheduling all your meetings within Google Calendar of course, and you might need to get approval from your IT department, in order to bypass the restrictions put in place on most Google Workspace accounts.
Hopefully, the IT guys won't swipe left on your meeting request.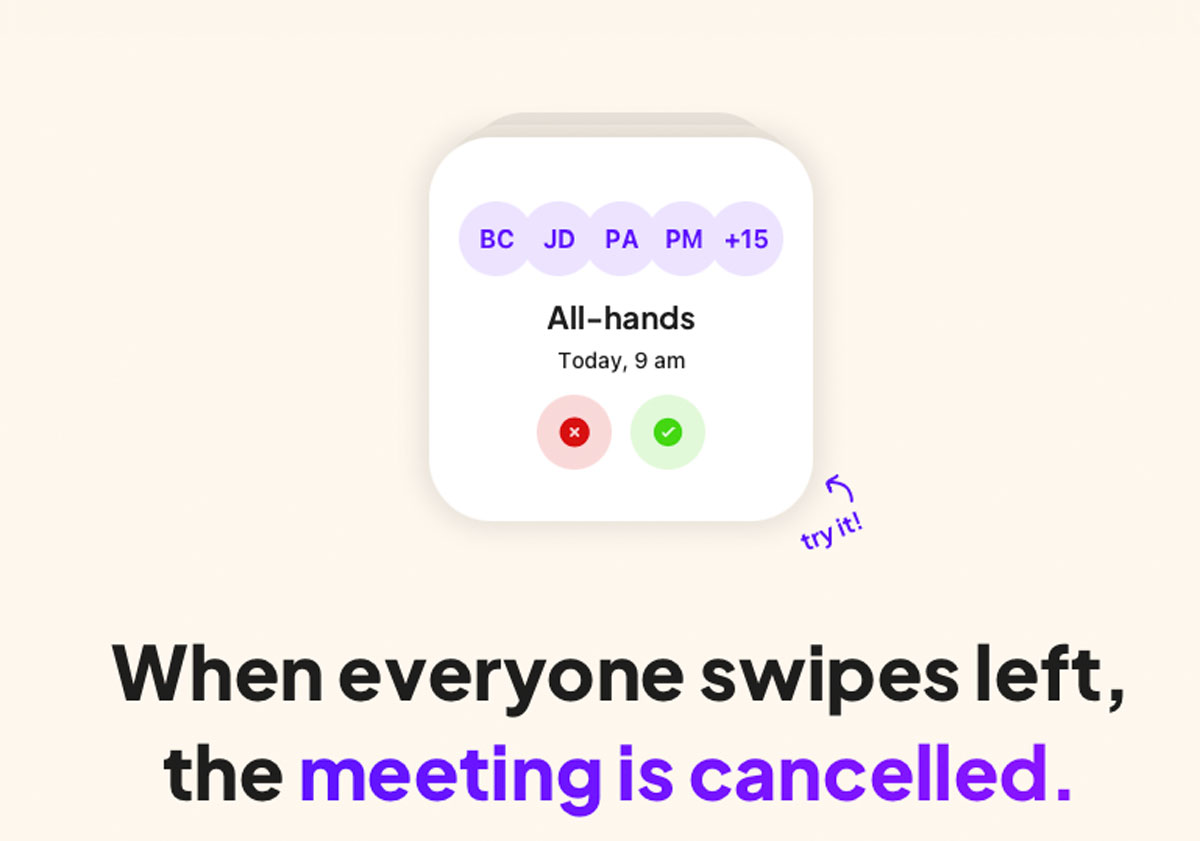 ---
More from Tech
---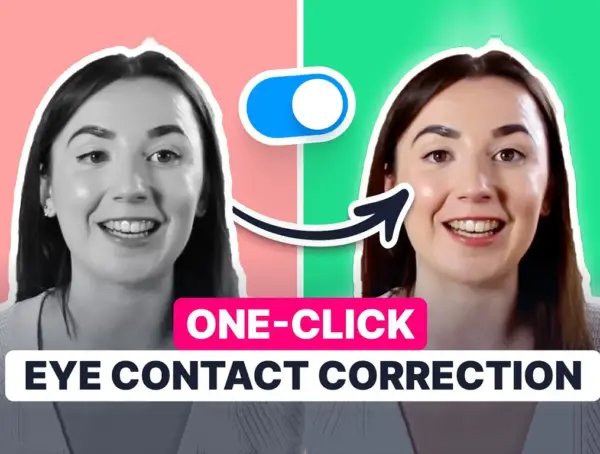 How many times have you struggled to keep eye contact with a camera when filming a video and reading off …