Eight states in the US will soon let their residents add their driver's licenses and state IDs to Apple Wallet.
Apple is taking one crucial step closer to substituting physical wallets by adding officially recognized personal IDs next to credit cards within its Wallet app. On Wednesday, the company announced that eight US states have now issued their support to authenticate digital driver's licenses and state IDs stored in Apple Wallet.
The first states to confirm the adoption of the new feature are Arizona and Georgia, but residents of Connecticut, Iowa, Kentucky, Maryland, Oklahoma, and Utah, will also soon be able to access the feature – although Apple didn't specify a timeline.
Arizona and Georgia residents will be able to use their iPhone and Apple Watch to show their driver's license and state IDs stored in their Wallets, starting this fall, and the digital documents will also be recognized at participating airports.
Apple has been working on the development and approval of the feature for months. At its Worldwide Developers Conference in June, the company announced that it was in talks with the Transportation Security Administration (TSA) to secure support.
Users can upload their IDs to the Wallet app much in the same way they upload credit cards and transit passes. An additional security measure will then prompt users to complete facial and head movements.
When using their digital ID at identity readers in airports, users must complete the process by approving the right for TSA to use Face ID or Touch ID. "This initiative marks a major milestone by TSA to provide an additional level of convenience for the traveler by enabling more opportunities for touchless TSA airport security screening," explains David Pekoske, TSA Administrator.
According to Apple, customer data is "encrypted and protected against tampering and theft" and the ID can only be viewed by the owner.
The recognition of personal IDs in Apple Wallet at a state-level represents a major development for Apple. In terms of personal identification, the company's latest milestone was the recognition of its mobile student IDs, a digital document within Wallet that allows teachers and students to access university buildings and make purchases without a physical card.
Images: Apple
You might also like
---
More from Tech
---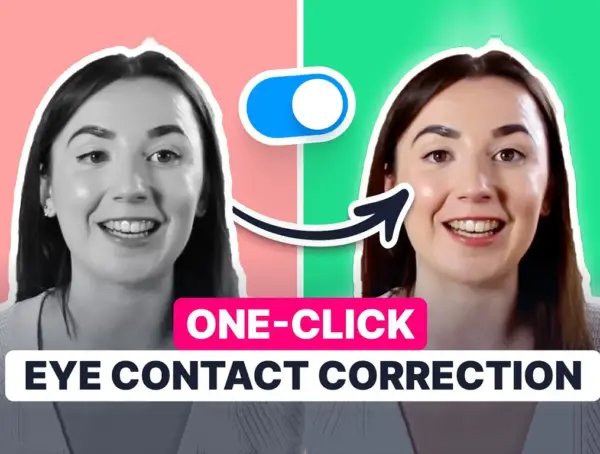 How many times have you struggled to keep eye contact with a camera when filming a video and reading off …