Adobe has kicked off this year's CoCreate: MAX, a program that pays creators to produce artwork to boost its MAX 2021 event.
Last week, Adobe kicked off CoCreate: MAX for the second consecutive year, a program that hires creators of all disciplines from around the world to help build and promote the MAX 2021 creativity conference.
By pairing creators from around the world, Adobe CoCreate empowers and amplifies diverse and emerging creative talent ahead of the world's biggest creativity conference, Adobe MAX.
Originally launched last year to empower and amplify diverse and emerging creative talent from various sectors and corners of the earth, the project commissions talents to create art to boost Adobe MAX. The artists receive monetary compensation for their work, as well as exposure and visibility.
Last year, CoCreate: MAX received over 1,900 applications from 90 countries, and it is now opening applications for the 2021 Adobe MAX event, which will take place virtually from October 26 through to October 28.
The free and immersive online experience will feature hundreds of live and on-demand learning sessions for all skill levels and notable creative luminaries and celebrity speakers such as Chloe Zhao, Tilda Swinton, Kenan Thompson, Bryan Cranston, Aaron Paul, and Casey Neistat.
Those interested in participating in this year's CoCreate MAX can submit their art via Behance for the categories of Illustration, Motion/Animation, Graphic Design, and 3D/AR. The website also encourages creators who do not strictly fit into any categories to submit their works still.
Adobe explains the benefits of participating, saying that "CoCreate is an initiative founded by the creative community, for the creative community. In addition to being connected to other creatives as part of the CoCreate team, you will be equitably compensated for your work, and we will leverage our platforms to promote both you and your creative output to millions of people.
You might also like
---
More from Events
---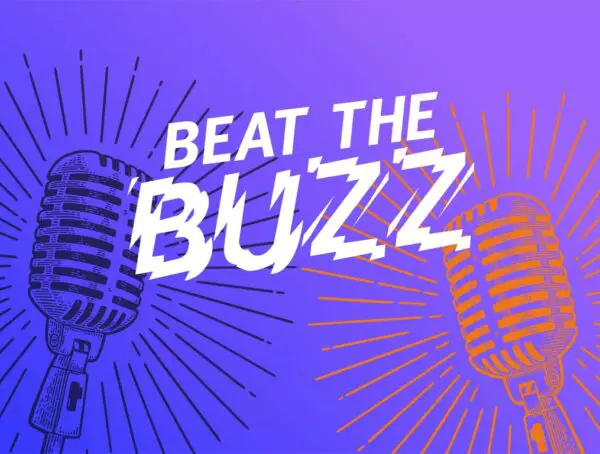 Five years after our first Beat the Buzz event, we're trying something new. Meet Beat the Buzz Friday chit-chat.