A day-trading hamster on Twitch is making more profits on his cryptocurrency trades than some professional traders and big funds.
No, not the Onion. In Germany, a hamster named "Mr. Goxx" is day trading cryptocurrencies and achieving investment results that are better than those of Warren Buffet, Bitcoin, and the S&P 500. Mr. Goxx has been trading various cryptos live on Twitch, since June 2021.
After one month of trading, the value of Mr. Goxx's portfolio was down 7.3%, but now, according to his Twitter page, is currently up over 20%!
The business-minded rodent has been trading real money out of his "Goxx Box" office via an "intention wheel" that is wired to about 30 different cryptocurrencies, and two "decision tunnels" that trigger his buy or sell decisions.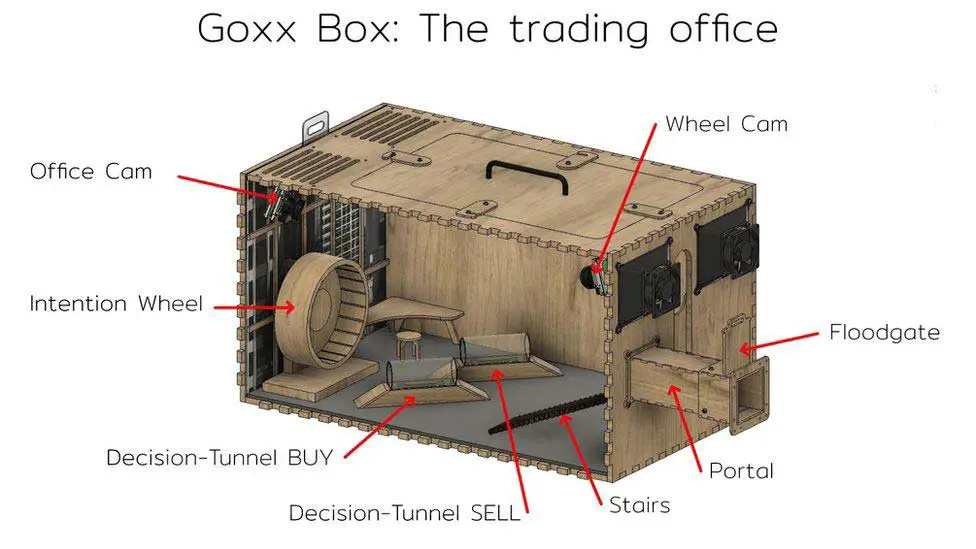 The hamster started out his "Goxx Capital" investment firm with a $390 USD initial investment, and according to sources at Protos, one of the two undisclosed owners has informed that each of Mr. Goxx' trades generate an automatic €20 EUR increment.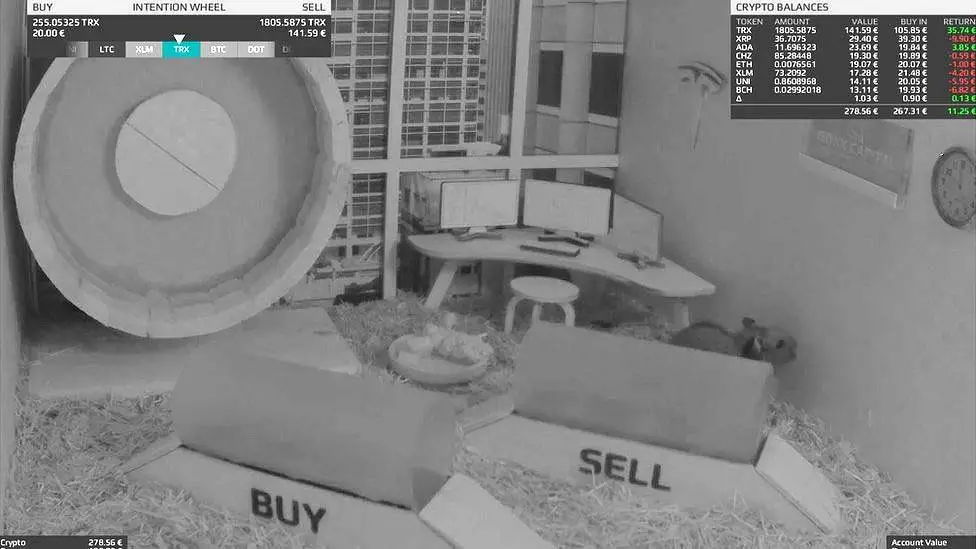 Earlier this month, Mr. Goxx recorded an all-time high at $580 USD, but the recent crypto crackdown in China has since then caused its firm to take a sit back on his winnings.
Commenting on the intentions behind this rather original and entertaining project, the owners of the furry financier, two (German) men in their 30s, stated: "we felt that everything keeps getting more expensive these days and building savings is super-hard to achieve with high rents to pay. It seems like most people from our generation see no other chance than throwing a lot of their savings on the crypto market, without having a clue what's going on there. We were joking about whether my hamster would be able to make smarter investment decisions than we humans do."
The owners have also stated that Mr. Goxx's efforts and performance are meant for entertainment purposes only; and traders should not take the hamster's buy and sell decisions as financial advice.
Mr. Goxx has concluded his office hours for tonight with 4 order(s) placed.

Career Performance: +54.00 EUR (+16.6 %)

DISCLAIMER
This content is for entertainment purposes only. Investments shown here are not financial advice.

— mrgoxx (@mrgoxx) September 29, 2021
---
You might also like
---
More from Social Fun
---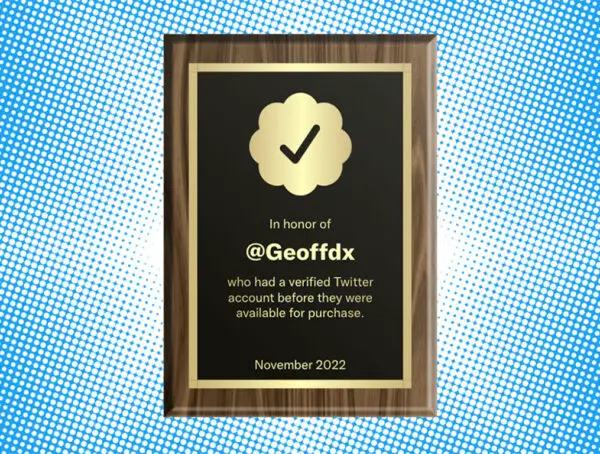 Veriforever is a web app that lets you create a personalized plaque to commemorate your Twitter verification. Before Elon takes …