Here are 5 recommendations on how to grow a small channel on YouTube and sustain your success over time.
In this week's Creator Insiders video, Rachel Alves, a Product Manager working on YouTube's recommendation system advises creators on how to grow a small YouTube channel and maintain success with it.
Alves has been part of YouTube's performance analysis team for years, so she has gathered plenty of experience examining thousands of videos and channels to identify key growth trends, actions, and strategies allowing channels to sustain success.
1. Build your Channel Around an Audience
The first recommendation is fairly obvious, yet often overlooked. Alves suggests designing a channel's content around the real people who would be likely to watch its videos – identifying not only their interests but also how their interests are likely to change over the course of the next 6, 12, or even 24 months.
This is particularly important to ensure that your channel will maintain growth in the long run.
Tapping into short term trends – such as "how to make a banana bread during the pandemic" – might get you a lot of views right away, but to ensure this viewership will stick around in the long term, creators should design their content strategy around people's interests, and adjust as interests (and circumstances) change.
The fundamental principles here are to attract new viewers and keep those viewers coming back to watch more.
2. Find your Niche
There is more content on the internet – and on YouTube – than ever before, so it's naturally a lot harder to stand out. Therefore, you need to make something that's better than what's already out there or make something entirely different. In short, content creators should either improve on what's already out there, or find a gap in the market and then satisfy that specific underserved audience.
Say you're starting a cooking channel directed at a niche or a gap in the market. A channel that goes after a specific niche would be a channel providing a variety of video recipes of, say, salads.
A channel seeking to satisfy a gap in the market would identify an underserved topic to fill. For example, this could be the budget-conscious student market. In this scenario, all recipes presented on the channel would revolve around recipes under $10. Furthermore, it would also have scarce competition, because the topic was selected on the basis that there aren't many video recipes on YouTube serving the interests of hungry students.
In essence, first do your best to identify your niche and then provide it with something better, or something different.
3. Watch Lots of Videos
It is fundamental that creators understand what works for their audience and what people enjoy, before setting up their channels. Just like a business would conduct a market search before starting off,  creators should run their preliminary research on what other creators with similar content are already producing, in order to investigate what is working for them.
They should do this not to copy others, but rather to understand what viewers really enjoy.
Bringing back the analogy of the salad recipe channel, Alves suggests that creators should start by searching for other videos about salads, and see what popular videos have in common. For example,  successful channels producing content related to salad recipes may have thumbnails pointing to multiple recipes in one video, i.e. "3 easy salad recipes."
By highlighting and identifying common actions taken by successful similar channels, new creators are in a position to replicate something that might have taken other creators time and effort to perfect.
In essence, creators should know what's out there by doing lots of market research… by watching lots of videos.
4. Create and Establish your Brand
Viewers have so many options when it comes to things to watch, so having really strong branding and a consistent style throughout your titles, thumbnails, colors, graphics, and fonts, really helps your channel and its content stick out. Of course, it also helps viewers become more familiar with your channel, recognizing it as soon as it appears in the recommendations.
Ideally, you'll need to really think about what colors, fonts, and style best represents your brand and then make sure that this identity flows through your channel icon, description, trailer, and so on.
5. Be Consistent
It can take time and lots of experimentation to start getting viewers into the habit of watching a channel regularly. In order to keep viewers coming back, some creators successfully use strategies like uploading consistently and on a schedule.
By doing this, viewers know when to expect new content. In addition, creators continue to deliver on the promise that viewers were first given when they started watching their channel, by keeping consistent with topics and themes.
This is done, for example, by producing series on topics similar to the video that they first fell in love with and hit subscribe at first. Of course, if you are to sustain audience interest over time, you will have to evolve creatively. But consistency will help in the beginning when you are trying to get viewers in a routine.
---
You might also like
---
More from YouTube
---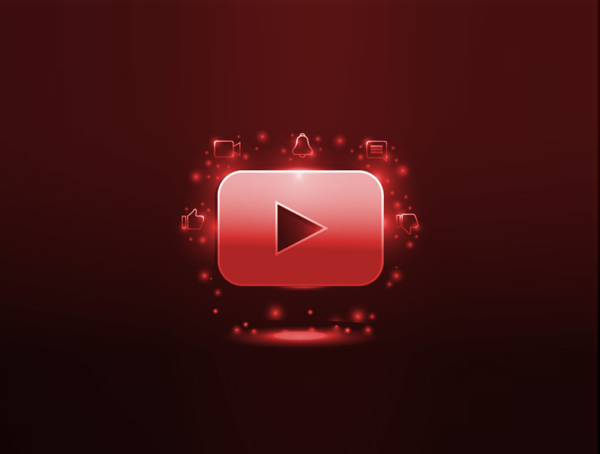 The YouTube Partner Program will now be open to creators once they reach 500 subscribers, allowing smaller creator to monetize …