Please welcome this week's 12 Questions Expert Spotlight guest, public speaker, top social media marketer, and owner of Altrincham HQ, Alex McCann!
Alex has over 14 years of experience in social media and over 20 years of experience in online marketing for other companies, so businesses come to him when they want a veteran who will work with them to make more of their social media marketing efforts, and deliver results.
He has helped thousands of businesses and individuals across the North West of the UK, and has received numerous awards and accolades relate to his work at Altrincham HQ which specializes in social media strategy and training, social media management, training sessions on specific platforms, workshops, and more.
Here are his answers to the 12 questions we ask all our experts.
1. Which is your favorite social media platform, and why?
I'd have always said Twitter as I'm a people person so I love talking to people and building real relationships. People often refer to me at events as "that guy from Twitter."
But right now – LinkedIn. There's an honest and real support network there, with none of the negativity that Twitter has with politics and divide. Also, the organic reach on LinkedIn is crazy right now. I've had one post reach 45,000 people and another reach 18,000 people!
2. What social media platform is used most by your brand/agency?
For building our business and winning clients, it's both Twitter and LinkedIn.
For what we use for clients – who tend to be B2C mainly, Facebook really sits at the core of most campaigns for our social media management clients. Everyone is on Facebook and, with the right content, you can still get organic reach for hyper-local businesses.
Facebook can actually convert. It's now just about the warm fuzzy feelings you get with engagement.
3. In your opinion, what is the future of social media and what platforms will lead the way?
Everyone is talking about automation and chatbots at the moment – but I still feel there needs to be the human touch. Most brands don't drill down on proactive engagement and I think while there will be elements of automation in the future – there will also be the growth of more personalized engagement. I also think that's where we really excel as a business. Our engagement levels are higher than most agencies of our size.
Rather than a new platform that comes and changes the world in the way Facebook, LinkedIn, Instagram and Twitter did – there will be more niche platforms based around interests, such as Strava, for running, or maybe if Spotify introduced more social elements for music fans. Platforms based around passions rather than functionality.
4. Tell us about one social media campaign you liked most this year.
Innocent always do great social media and I really liked their Blue drink campaign. It tapped into the whole "What colour dress is this?" "What color are these trainers" viral images of recent times and shows how a campaign can be done on virtually no budget and still gets people talking. Most of what Innocent do is creative 1st and budget later. Social Media doesn't have to be expensive.
5. What about the latest campaign your brand or agency was involved in?
This is an ongoing campaign that we've worked on since 2016 – but it's one of our favorites. A lot of the work we do is with small local businesses and one client we've worked with for a long time is an Indian restaurant called Essence in South Manchester.
In the Euro 2016 football event, we did a very simple Facebook campaign of "guess the minute of the 1st goal" for each England match. People often go for a curry after a football match, so it tapped into the audience's interests. It went so well, that we then extended it to the Premier League for Manchester United and Manchester City matches.
Each week it drives hundreds of engagements, reaches thousands, and drives people into the restaurant. What I really love is being sat in a bar and hearing people at the next table talking about it – it's something people talk about offline as well as online.
6. What is the most important thing brands and agencies need to keep in mind, in order to build a successful social media campaign?
You have to get the creative buy-in from the client and be prepared to walk away when the client doesn't buy in 100%. Set the standards high and don't stray from them. The number of great ideas we've come up with and the client kills them because of content – or preconceived ideas – is crazy.
So we normally state at the start: "Trust us, that's why you came to us, so if we come to you with a great idea let's make it happen rather than stopping greatness."
7. In your opinion, what is the most important KPI you look for to determine success on social media?
Sales, sales, sales, and more sales. As we said, we work with small businesses and they need sales to survive. They often don't even care about impressions or engagement – unless they lead to actual sales, that is.
After the first 3 months, we're on a rolling 1-month contract with clients, so we have to prove time and time again that social media drives sales – or we're fired.
8. What will be the role of social media in the marketing mix of the future?
I think it will stop being called "social media" and just be called marketing. Social media is such a huge part of the marketing mix that it's marketing as standard now. You don't say "I'm going to do some traditional marketing," you just say "I'm marketing my business."
9. What would you say the biggest obstacle faced in social media?
The biggest obstacle for most managers – or marketers – is a lack of content while needing lots of it. People's brains are wired to see new things, yet businesses often feel that 10% of what you actually need is more than enough.
Having a content drought is frustrating and can be damaging to a business.
10. What is one piece of advice you would give someone just starting in the industry?
If you were just starting out in the social media industry, I'd say "get a few strong case studies and testimonials behind you." Build your personal brand, and let people see the "person" and personality behind the business, rather than relying on Canva images and social media quotes and stats.
11. In your opinion, what ad format will lead the future of social media marketing?
I don't see anything taking over from Facebook feed image adverts for a while. This might be a personal choice – but I skip through most video or stories adverts, whereas Facebook generally gets it right.
12. Finally, what is a 'Fun Fact' we wouldn't find on your social media profiles?
I once sang for the Queen at Manchester Airport. It was pre-social media, at primary school, so there isn't any photo evidence online.
---
You might also like
---
More from Experts Talk
---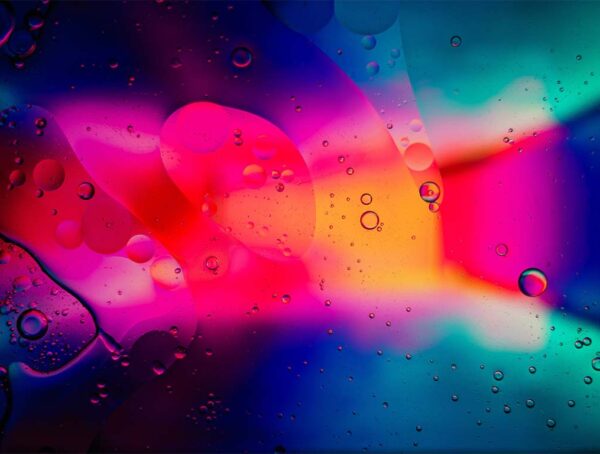 In this month's experiment, we set out to find out whether adding custom alt text on Instagram posts improves reach.