In this post, we're revisiting our 12 Questions Interview series with a well-deserved update from Oz Arie, currently CMO at Atlantic Access.
The 12 Questions Interview series became popular on our site a few years back but as our interviewees moved to new roles, we thought we should update their interviews with new information. Oz's interview is the first of many to be updated in the near future. Stay tuned for more.
Previously the Digital Marketing Manager for Tutti Bambini, Oz Arie is now Chief Marketing Officer at Atlantic Access, a company that makes it easier for companies in the United States to launch their brands in Europe – by managing the process from beginning to end.
Here are his answers to our questions! Enjoy!
About Social Media in General
1. Which is your favourite social media platform, and why?
I don't have a favourite, but 5-6 years ago, it would have 100% been Facebook. I realised, however, that each social platform has its own differentiation, which is pretty great if you think about it.
Each now has its own distinct user base and personality. For example, Twitter is where I can talk only about football and nothing else. Instagram is the place for me to share some lovely family moments and some travelling sights when it was relevant. LinkedIn has massive value to me as a professional, and the only related topic I'll share there is professional and field-related content.
Facebook, to me, is still the top one if I want to get in touch with friends, acquaintances, get some news or shout out when something significant is happening in my life, but my personal experience and interaction there has become much more passive than it was in the past.
2. What social platform is used most by your brand/agency? Why is this the case?
Facebook and Instagram are still the most cost-effective marketing channels for us, especially when we are at scale. At Atlantic Access, our partners are eComm start-ups who sell B2C and B2B consumer goods and are very sales driven – so when it comes to social, we see the best results on these two platforms.
Between iOS 14.5, COVID-19 and other ongoing challenges, there is still no real competition to Facebook and Instagram awareness and sales abilities for our current needs.
It is crucial, however, to stress that Facebook and Instagram's importance is declining for brands over time. If paid ads are an absolute "Must Have," then most of a client's budget, if not all of it, was going to be spent on these platforms.
But now, the advertising mix has changed, and other platforms such as TikTok and even Twitter and LinkedIn have become far more relevant, and the audience and aims must be considered carefully before deciding the spend allocation.
Not to mention the likes of Whatsapp and Spotify, which have many social attributes that are rapidly becoming much more interesting places for brands to advertise on.
3. In your opinion, what is the future of social media, and which platforms do you think will lead the way?
That's the big question that I am being asked and ask others almost every month.
If it's for eCommerce – no doubt that Social Commerce is the most significant thing now, and will only develop further. It's not a coincidence that Shopify and Facebook have started to collaborate recently.
Having the best of both worlds – the ability to spend time and money on social media without the need to go outside to an external website is a huge advantage. I believe this is the route that Facebook will take – making money by processing payments and commissions. After all, Shopify already makes most of its revenue from this.
For technology and SAAS companies, I can see massive value in Twitter and LinkedIn growing, especially from the B2B perspective. But, at the end of the day, it is all about where people spend their time, where your target audience is, what they are looking for when they are there, and above all, the ability to collect all that data and use it correctly.
For several years now, I have been pitching the idea that Google and Facebook will each become massive independent advertising agencies. My assumption is that they will ask merchants (mainly SMEs) for a set budget, and then they will run everything themselves. In my opinion, this will be done automatically, hence the substantial shift towards dynamic ads that we saw recently on both platforms. And why not?
They have the advertising platforms, earned traffic, own the data, have full access to relevant audiences, collaborate with eCommerce platforms, and can take payments. The opportunities are endless, really.
The only area that might still need to be mostly manual will be politics. This is due to different governmental related regulations in each market.
About Great Social Media Campaigns
4. Tell us about the one social media campaign you liked the most this year, and why you thought it was great.
The first one I'm super biased about is from Rocketbook, a smart notebook company, which is also one of our biggest partners. They run their product launches as a video, featuring the two owners, Joe Lemay and Jake Epstein dressed like astronauts/scientists who do magic and invent the best solution for taking notes.
This personalization of the product and brand adds so much more depth to the brand than their competitors and makes a great line of products stand out even more. In addition, the founders have a live Q&A session when new products launch so that fans and potential customers can call in and ask their questions.
During the pandemic, I noticed that many brands had upped their game and produced some amazing campaigns that were, to me, the top of the top in creativity. Another trend that I noticed is the cross-brand collaborations (or brand mash-ups): Nike x IKEA, or Starbucks x Spotify are two recent ones, but the best one that comes to mind is the KFC "Slogan Borrowing" where they used other companies' slogans due to their internal decision to stop using their "Finger Lickin' Good" slogan given the hygiene advice because of the pandemic.
https://twitter.com/KFC_UKI/status/1375085068096471043
That led them to use Nike's "Just Do It," McDonald's "I'm Lovin' It," and Snickers' "You're Not You When You're Hungry," and others.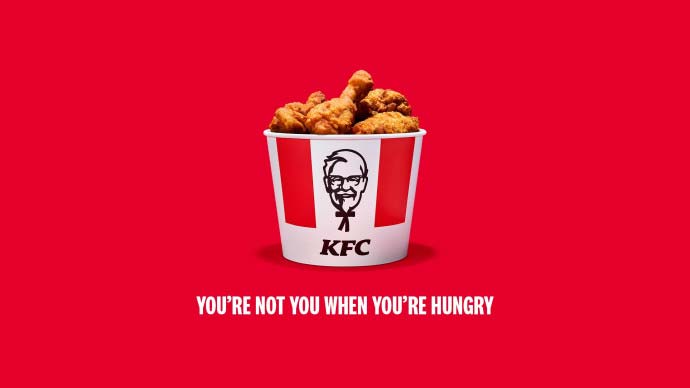 They also trolled other brands by making jokes, such as the Specsavers one.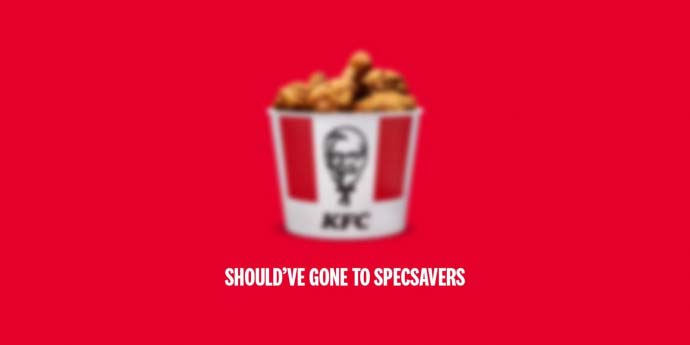 What I loved about it is the fun and engaging way they did it, but also the offline presence of this campaign. They actually went in front of the Nike Town shop on Oxford Street in London and put a track with a giant screen saying KFC – Just Do It. Lovely stuff! Fresh, innovative and fun and because of that, they made an impact and stood out.
What's really important to remember, is that an excellent social media campaign is an ongoing process, not a one-off publication and done thing. The message needs to be spread out with continued content distribution and tip-top segmentation, and that's what KFC did in such a great way.
5. What about the latest campaign your brand or agency was involved in?
In August 2020, Atlantic Access started to work with ChiliSleep, a US company owned by Tara and Todd Youngblood, that has mind-blowing solutions for disturbed/poor sleep. Their cooling sleep systems actively manage the body's temperature to help deliver a magical and deep sleep.
Think of a personal air-con for you and your bed. This is a very well developed industry in the US, but in the UK, it's a non-existent category, despite the need for it – so we had to introduce Brits to a problem and a solution that they never even knew they needed so desperately.
The response after a year is great. We are active on social media – Facebook and Instagram in particular, using videos, Stories, and images.
We also focus on email marketing and using affiliate marketing. It's a full 360 approach where we need to be creative but very data-wary, as we keep researching and refining the target audience all the time.
This is not a cheap product (ranging from £550 to £1,300), but the responses we get from customers are great, and the level of brand/product awareness we have generated is pretty amazing to us, for such a new product and what is a brand new category on the market.
We have now reached out to about 20% of the UK population on social, and have taken hundreds of orders so far – which we anticipate will continue to grow as we both educate the market and generate awareness of the problem and present them with the solution!
6. What is the most important thing brands and agencies must keep in mind, to build a successful social media campaign these days?
Data challenges. We now live in a GDPR kind of world, which is fantastic for everyone, apart from advertisers. As I mentioned, conversion tracking on social media is becoming more and more challenging, and brands have started and will continue to experience difficulties in getting answers about sales attributions.
Traffic and awareness are still no problem, but it will be impossible to get as close to the accuracy of data in the fairly recent past for many types of conversions from now on.
This means that brands and agencies have to have this mutual understanding that growth should be measured holistically. Not vertically. Companies and brands will need a toolkit and a diverse set of services to help push their brands forward – instead of relying on one source of traffic and/or income as some of them used to in the past.
7. In your opinion, which is the most important KPI to determine the success of most social media campaigns?
It depends on the objective. For example, if I wanted sales, then ROI, if I wanted awareness, it would be CPM, Traffic – Landing Page Views and CTR.
I can only say that setting the right type of KPIs to measure the correct metric in the first place is the most important thing you should do before launching any advertising campaign! If you don't measure the right thing, you can't learn the right lessons, make profitable adjustments, and dial in a campaign properly or profitably.
About the Future of Social Media Marketing
8. What will be the role of social media in the marketing mix of the future?
Social media will continue to evolve and mature. Each network will have its own uniqueness, and I believe that new powerhouses will join the party in the next few years.
It will be mainly about two pillars: Community and Utilisation. Gone are the days of a "one-stop-shop" for social like Facebook was.
The audience is fluid and ever-changing, and so is the purpose of any social media network. Adaptability is crucial and being able to rapidly move to where the audience is or is heading.
9. What would you say is the biggest obstacle faced in social media these days?
I think that there is one problem that causes the solution to be problematic as well. Toxic discussions and are often being fuelled by intentional manipulations by bots and fake users who add fuel to the fire, making the online environment very uncomfortable for many.
To me, it doesn't matter if it is about racism, politics, religion, human rights or cats – it seems like many discussions become a battlefield for no real reason but hate.
The positive part is that awareness and calling to action to stop this bullying and hate speech increase every day, putting a lot of pressure on social networks to take more decisive actions.
However, as we can see, it isn't simple, and the results are often not satisfactory. This has created a problem for platforms, and my guess is that in order to help to solve it, they have sometimes taken liberties in blocking users comprehensively.
But then you can ask yourself – why, for example, many Anti-LGBT pages, groups and accounts aren't being treated the same way, for example.
There are many other relevant cases, and that's what all the social media giants will have to address in the near future to avoid the drop-off of users who won't want to take part in or be exposed to toxic content. 
10. What is one piece of advice you would give to someone who has just started out in the industry?
I will say something that I have told everyone I have managed over the years: passion, determination, willingness to learn, and good old common sense will beat any challenge you'll face.
If you do what you love, you'll love what you do. This can be a dream job for everyone who is interested in joining this amazing industry, but being talented won't be enough. There is so much to learn, and it never stops. Even I, after 13 years, still learn something new almost every day!
11. In your opinion, which ad format will lead the future of social media / digital marketing?
Display/Videos – you can't beat them, especially when clear genuine and engaging messaging is involved. Always has been, and always will be.
Fun Fact
12. Finally, tell us one 'Fun Fact' we wouldn't find on your social media profiles.
The past 18 months have been a mini era of personal development for many of us. I was finally able to learn to cook – after years when all I could make was a mediocre omelette at most. But I also made up my mind to start learning an additional language by the end of the year. The debate is between French and Spanish, and I will make that decision soon!
You might also like
---
More from Experts Talk
---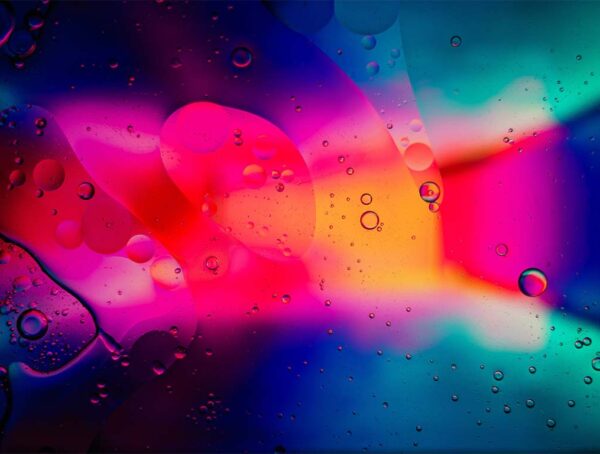 In this month's experiment, we set out to find out whether adding custom alt text on Instagram posts improves reach.