So this week, we go back to basics, but rest assured our podcast series will recommence next week!
But for now, I would like to take a minute to introduce you to this week's Expert Interview featuring Oz Arie, the Digital Marketing Manager for British family-owned nursery furniture company, Tutti Bambini. To provide a different angle on the future of social media in the consumer goods sector, I will let Oz take it away!
Hello Oz!
Hi all! As Linleigh said, I'm Oz Arie, Digital Marketing Manager for Tutti Bambini – a British nursery furniture company that sells its products in the UK and internationally. I am originally from Haifa, Israel, but now live in London.
Being responsible for digital marketing involves planning all elements of digital strategy, starting from insights to content production, community management, paid advertising, creative input, ongoing analytics, KPI delivery and very interesting collaborations with local and international influencers and celebs. In the past year, Tutti Bambini has started to adopt a new approach that includes re-branding, producing new and exciting products, and I'm very happy to be a part of this change in the company.
About Social Media in General
1. Which is your favourite social media platform?
Instagram – these days it feels like everyone is bombarded with masses of written content, and a sea of blurbs which makes it very tough to deliver a cut-through message within the thousands of posts that the average person sees on a daily basis. While it won't be true for all businesses, in my personal view, there isn't a better way to consume social media today than on Instagram. Instagram acts as a getaway from the hectic activity that surrounds us most of the day, enabling us to enjoy nice photos, short videos, and most importantly – to have fun! Isn't this why social media was invented in the first place?
2. Which social platform is used most by your brand/agency?
Facebook – I must say that I find the company's long-term vision nothing short of inspirational. You must be inspired by the way that they thought and implemented their creation, and transformed it from a "Hi, how are you? Long time no see" platform, to a mega tool that everyone is involved in. The possibilities that I, as a digital marketer have with it, are way beyond anything that we could have dreamed of 4 years ago, and we can sense and see its benefits on a daily basis, especially with the weekly sponsored campaigns that we run on Tutti Bambini's Page, where we can test all of Facebook's advertising platforms' possibilities.
3. In your opinion, what is the future of social media, and which platforms do you think will lead the way?
Today whilst the edges are blurring, there are still clear boundaries between social media and real-life. If you want to, you can put your mobile phone aside, and try and focus on other day-to-day activities. I believe that this border will become blurred, to the point where social media and real life are part of the same continuum.
Take the Story features on Instagram, Facebook and WhatsApp for example: people are filming themselves all the time, uploading and sharing their day-to day routine with everyone, without ever noticing how much time they're spending to create these 'Stories.' There's nothing that can stop the next phase of it. It seems only natural to me that the next phase will be us broadcasting ourselves 24/7 via wearable products and IoT technology that will enable everyone to be connected all the time – and in a less clumsy way than using a selfie stick!
So, for me, everything visual, photo or video-related will lead the way, as you can reach the lowest common denominator with it, and catch attention quickly. Prepare yourself to see advertising and promotions, in places, and at times of the day you didn't think you'd see!
About Great Social Media Campaigns
4. Please tell us about the one social media campaign you liked the most this year.
Sainsbury's advert – Food Dancing (Yum Yum Yum) represents many of the things that I have just mentioned. I loved the idea, but also the execution. The ability to present the outcome of purchasing products in such a joyful and immersive way was great. It's a perfect example of giving your brand the right amount of personalisation and character needed to create identification with it. It was a job really well done.
5. What about the latest campaign your brand or agency was involved in?
As part of its re-branding, Tutti Bambini launched a new product: The CoZee Bedside Crib – a co-sleeping crib for newborns. The main KPI we set for the supporting digital campaign was to reach as many relevant people as possible, and to communicate to them the benefits and availability of the new product. We had a photo-shoot day, which included both video and still photos, we updated and re-designed our website to showcase the crib in all its glory.
Looking at the consumer segment we wanted to target, we chose Facebook as our main platform for digital marketing. At the end of the day every campaign has a budget, and to ensure our spend was as efficient as possible I was able to create the right segmentation via Facebook and target the people who we knew would be excited by the product. We ran several sponsored campaigns and the video ads were a true success story. We delivered a highly efficient campaign which grabbed the attention of our target audience – telling them a compelling story to present the new product.

6. What is the most important thing brands and agencies must keep in mind, to build a successful social media campaign?
The best advice – which sounds obvious, but we see a lot of examples of brands that neglect it, is to know your audience and think like them. When planning the creative for your campaign, always put yourselves in their shoes. Think about how they will react when seeing your posts, ads, and everything that you publish on your website and social channels. Adopting this approach will guarantee that you'll increase the chances of your message being delivered both efficiently and effectively.
7. In your opinion, which is the most important KPI to watch during a social media campaign?
It depends on which level of the marketing funnel you want to focus. On the micro-side of things, it's all relative to the campaign goals and the platforms the campaign is running on. It could be the number of sales, number of unique users acquired, or audience reached. Ultimately, it is all about creating engagement between the brand and the consumer. So, if I must pick one, that would be it.
At the end of the day, it is vital to understand the core commercial objective of a campaign, and to define your KPIs accordingly. Every individual campaign will have its own nuances, and it's important to see the whole picture, and let that guide your strategy and deliverables.
About the Future of Social Media Marketing
8. What will be the role of social media in the marketing mix of the future?
In the short term, I'm certain an increasing level of marketing budgets will be allocated to social media – when executed well, social media represents highly efficient spend. Medium term, I expect social media to evolve from being a key tool in the marketing mix to the main one. In the long run, perhaps as soon as 5 years from today, I can see a scenario where most e-commerce and offline sales come from social media. Ultimately, I see it becoming an integral part of our day to day routine.
9. What would you say is the biggest obstacle within the field of social media marketing?
I always compare it to football, an area that I know a thing or two about, given my 5 years as Head of Digital at a club which qualified annually for European competitions! Everyone can play it, watch it… AND everyone has an opinion about the way it should be done. The fact is that social media is so accessible, makes everyone an expert in their own eyes and it's an obstacle that I, as a professional who has been working in the space for a decade has to face. The other side of the coin is that although everyone knows it, not everyone is savvy and can understand it completely. As a result, it can be hard to convince owners or executives of some businesses and brands, of the most effective way to utilise social media in a business context. These are obstacles that I accept with love, and it is these kinds of challenges that make my work so interesting.
10. If you had to give one piece of advice to someone who has just started out in the industry, what would it be?
Read, watch, and learn, everything that you possibly can that is related to the industry and then choose your own niche. A digital specialist can't be a 100% expert in every area of social media. What you can do is know a lot about everything, but make sure that you know everything and keeping up to date with the specific area that you have chosen yourself. Never be shy to ask questions, and demand from yourself the ability to explore and find new ideas. Another piece of advice that I can give: Enjoy doing your job!
11. In your opinion, which is the "ad format of the future"?
Everything related to IoT and wearable tech. You just can't be more segmented than that.
Fun Fact
12. Finally, tell us one thing someone would NOT be able to find about you from looking at your social media profiles.
I'm a Bookworm. I LOVE to read, and I get a lot of pleasure from it. The latest book I read is "Exposure" by Helen Dunmore – this novel has it all: Drama, mystery and sense behind it. Highly recommended!
---
You might also like
---
More from Experts Talk
---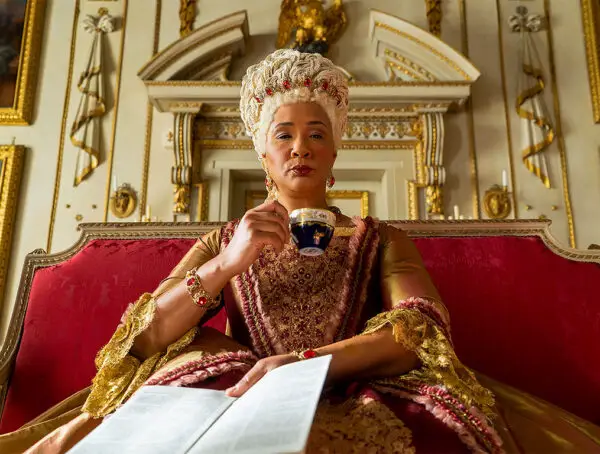 A new musical could soon come to life on TikTok, WhatsApp users are flocking to Signal and Fiverr will run …