It is not enough to consume written content. Audio, and podcasting, in particular, has become very important in today's marketing context. But time is short, so it's important to know which of these is worth your time. Here is a list of top podcasts you can subscribe to and hopefully learn from.
Thanks mainly to the proliferation of mobile devices, and the wide availability of reliable Internet connections, podcasting has become a major trend in content and social media marketing today. So many people now have access to the mobile Internet through a smartphone; in fact, 80% of the time spent on social media happens on mobile. It has become easier to consume content when we commute, or while we engage in other activities of a physical nature. Audio content is ideal to be consumed in these conditions.
A social media practitioner always needs to be connected with the industry. To always seek to be better informed about everything that happens in all aspects of his or her work is paramount. One needs to continuously learn new things and better oneself, to be able to stay on top of the trends and deliver expected results. Podcasting facilitates this transfer of information. Here – in no particular order – are ten podcasts you need to know about as a social media practitioner.
1. Buffer Podcast – The Science of Social Media
WHY SHOULD YOU CHOOSE IT? Buffer is one of the social media marketing leaders of today, offering professional services in this area of expertise for businesses and managers from all around the world. Their professional expertise is, therefore, something we can all benefit from and learn from.
HOW CAN IT HELP YOU? The name of the podcast should speak for itself: "The Science of Social Media." It's all about social media, social media marketing, and everything related. You can benefit a lot from listening to professionals talking about things that are of interest to you and learn from their different perspectives and views in these areas of expertise even if you view yourself as a highly experienced individual.
WHY SHOULD YOU CHOOSE IT? This podcast is not exclusively targeting social media marketers. However, it looks at adjacent themes and topics and successfully mixes the major strategies involved in branding, awareness, sales and other digital marketing goals. It is hosted by Rebekah Radice, a Social Media and Marketing Performance Strategist and author with a lot of experience and expertise in this field.
HOW CAN IT HELP YOU? Branding is essential in marketing. As a branding expert, apart from her social media expertise, Rebekah can help you get interesting and new insights in this phenomenon and combine knowledge resources from all areas of the digital marketing industry to improve your skills and techniques.
WHY SHOULD YOU CHOOSE IT? Seth Godin's popularity has been growing constantly since he published his book "This is Marketing." It's a book that has become a best seller during the last couple of years, and Seth is the creator of several workshops and courses that proved to be as popular as his book. His online courses grouped into "The marketing seminar" have been taken by more than 60,000 people. According to this report, higher education and lifelong learning may help you in the long run. His courses may not qualify as traditional education per se, but in this context, they may prove to be quite similar regarding the knowledge and the data acquired.
HOW CAN IT HELP YOU? Akimbo is a podcast about culture, according to Godin himself. I would say that it is a podcast that debates more than culture and society. It mixes several social themes without stepping down from the marketing/social media marketing path and offers interesting perspectives from a man who knows what he's talking about. Like all the above audio series, this one will also provide you with some new ideas, and it will definitely inspire your future campaigns.
WHY SHOULD YOU CHOOSE IT? If you are working as a social media manager or training to become one, I am sure that you know of Social Media Examiner. It's the company behind a series of events dedicated to the social media marketing industry, including "Social Media Marketing World." SME's website is also a great resource for this industry, comprising of inspirational articles, guides, and powerful advice. These are all good reasons to listen to its podcast series as well.
HOW CAN IT HELP YOU? This podcast features a series of interesting "How To's" for marketers and advertisers. It focuses on teaching the audience the most important tricks that could help them achieve their results better, and in less time. If you like learning about new strategies, this podcast should be on top of your list of favs.
WHY SHOULD YOU CHOOSE IT? Rick Mulready, the author of this podcast, is a well-known figure in the digital marketing industry. He is a specialist in digital social media advertising, an area of expertise which is not covered, at least not fully covered by all the previous podcasts.
HOW CAN IT HELP YOU? The main topic of the podcast is digital advertising. We are not talking about traditional banner ads here – or paid search – but of social media paid advertising. If you are planning on using paid social in the foreseeable future, you can learn a lot from Rick Mulready.
WHY SHOULD YOU CHOOSE IT? The podcast features a series of great decision makers, people who have already succeeded in their fields and who are willing to share some valuable advice. The series comes with a new guest in each episode, and as a consequence, it cannot bore the audience with the same topics over and over again.
HOW CAN IT HELP YOU? Listening to people who are already successful may prove to be quite valuable in the long run. You can get inspiration from their own strategies and takes on the business and marketing phenomenon. Also, you get to know several industries and fields, find out how success comes to different businesses and how the audience responds to these strategies.
WHY SHOULD YOU CHOOSE IT? Social Chain is a Global Social Media Marketing Agency with a lot of expertise and knowledge in this field. Some of this expertise is dispersed through their dedicated podcast series.
HOW CAN IT HELP YOU? Well, the answer is easy to guess, since this podcast created by a social media marketing agency. It is a podcast that focuses on this particular topic only, and therefore, it debates themes adjacent to your work. You can learn a lot from these professionals and get new perspectives and inspiration from their take on this industry.
WHY SHOULD YOU CHOOSE IT? This podcast comes with a new, interesting, and original, take on social media marketing. It starts with the premise that everyone hates marketers and tries to teach you new ways of building lucrative strategies without being annoying or come by as being desperate.
HOW CAN IT HELP YOU? This podcast series focuses on social media marketing and offers great tips and tricks for social media managers, advertisers, and promoters. Unlike all the above podcasts, this one claims to come up with secrets and pieces of advice that are uncommon, hence more effective in the long run. Nobody wants to annoy their audience or get dismissed by them due to a lack of originality or ingenuity. You can learn a lot in this area from the EHM podcast.
WHY SHOULD YOU CHOOSE IT? Gary Vaynerchuk is one of the most influential bloggers and podcasters out there today. He is also the founder of a popular and successful media communications company and a full-service advertising agency as well. He knows how to get around, and he knows how to build a successful brand on social media. He has the expertise and the knowledge you seek.
HOW CAN IT HELP YOU? Gary Vee is not only a successful entrepreneur. He is also a great spokesperson and knows how to address an audience. His episodes are a great way to understand the media and marketing industry in general and get up to date with everything that happens within this market. The podcast will help you get insightful new perspectives on your daily work, as well as helpful advice.
WHY SHOULD YOU CHOOSE IT? "We are Social Media" is… a podcast about Social Media. It began as a series of written interviews with top people in the industry and moved into audio soon after. Loosely structured around 12 questions (the same ones each time), 12 Questions gets a unique perspective from every guest.
HOW CAN IT HELP YOU? Well, this podcast is living proof that you need more than a well-designed website to win an audience. And its just goes to show that you can easily present knowledge differently by using the technology that is out there, available to all. 12 Questions performs on a whole new level, and it can prove to be incredibly helpful to social media managers, as every new episode comes with a different perspective to learn from.
Robert Katai
 is a visual marketer and content marketing strategist at 
Bannersnack
. He writes regularly about digital marketing, social media and content marketing. He is passionate about visual marketing, Instagram and the future of digital marketing communication.
Read next: Spotify Launches Its First-Ever Branded Podcast: 'Ebb & Flow'
---
You might also like
---
More from Guest Bloggers
---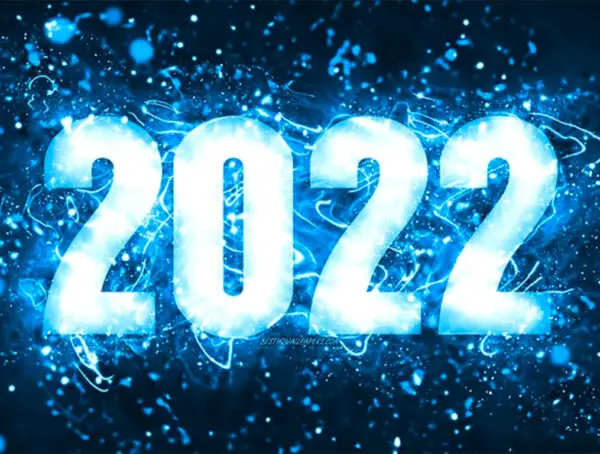 Hootsuite's Senior Manager of Content, Sarah Dawley, reveals her team's latest research on the future of social media.