It seems like nothing but crafting a good headline is crucial, I would even say it is probably one of the most daunting tasks for social media managers. The ability to write the right words for the right audience is something that requires a fair bit of practice, don't you agree?
Producing content can take ages and regardless of how good it is, you know that you will not reap any success on social if your headlines are not in tip-top shape. So to provide a little bit of guidance, I found this Slideshare from Buffer and deemed worthy of turning it into an in-depth article. Make sure you read through all of the 10 methods described below – it can do a world of good to your social media engagement!
#1 Before – After – Bridge
It's quite easy to understand how good this 3-part formula is. Before is a statement where you identify a problem. After is what the situation would be like once the problem is addressed. Bridge is how to fix it. To ease the comprehension, here is an example I tweeted out using this method:
Catching up w/ the wonderful world of #SMM takes time. Imagine having all the latest news in 1 article. Here you go: http://t.co/UlN22OAaXG

— Alexandre Bourgeois (@wakanouka) 16 Juin 2015
#2 Problem – Agitate – Solve
This second method is seemingly comparable to the previous one. Start by addressing a problem, shake it up and bring the solution afterwards. Simple enough!
Puzzled with Facebook timings? Take back control before it's too late. Here's how: http://t.co/qNhE3gRRdg #SMM pic.twitter.com/p57oNegSYC

— Alexandre Bourgeois (@wakanouka) June 16, 2015
#3 F.A.B
Also know as Features/Advantages/Benefits, this fabulous (sorry) method sections your message into 3 distinctive parts. First up, write what you or your product/service can do (Features), explains how great it is (Advantages) and finish your message off by the value customers/users will get from it (Benefits). Follow my lead:
Read the guide on how to share Instagram pictures natively on Twitter to boost your #SMM strat http://t.co/FJqCDO8aQB pic.twitter.com/cnYapDc9RB

— Alexandre Bourgeois (@wakanouka) June 16, 2015
#4 The 4 C's
Clear, Credible, Concise and Compelling. That's all your message need to reap social media engagement!
Show your best side! Read 6 top tips to make a positive impressions on #SocialMedia: http://t.co/vTvDwkYMB6 pic.twitter.com/7LTAn8h86m

— Alexandre Bourgeois (@wakanouka) 16 Juin 2015
#5 The 4 U's
Yes, only one letter differs from #4, but the look of it is not comparable – the 4 Us stand for "Useful, Urgent, Unique, Ultra-specific". Typically, you will provide a very detailed information with a fast-coming expiry date, that will create for your followers a need to urge and grab whatever you have to offer.
#SMM= relationships. Edge out competitors by learning how to respond to customers on Twitter http://t.co/24gqPGWzhY pic.twitter.com/ZjaTMsD9Wj

— Alexandre Bourgeois (@wakanouka) June 16, 2015
If you like our stories, there is an easy way to stay updated:
Follow @wersm
#6 AIDA
Oftentimes, you will see this method being used when someone wants to give a preview of a future product or service, with the desire to create a secretive and privileged relationship between the sender and the receiver. First, you grab the Attention with a very punchy opening, you follow on with the core of your message (Interest), create Desire by showing how it could benefit your follower and ask for a response (Ask).
Sneak peek! Here's what my next #SMM article will be about :) It will go out within the next days – stick around! pic.twitter.com/eDBGCZ7Snb

— Alexandre Bourgeois (@wakanouka) June 16, 2015
#7 A FOREST
I'm sure you will remember there is a formula called "a forest", but what each and every letter corresponds to? Less so. Anyway, "A FOREST" is a message where you will write short and sweet sentences. It can be an Alliteration, Facts, Opinions, Repetition, Examples, Statistics, and sequenced your message into Three distinctive parts, just like that:
Content calendar. FREE download. Check it out: http://t.co/aok8jqnK39 pic.twitter.com/rOw54Ct0ZM

— Alexandre Bourgeois (@wakanouka) 15 Juin 2015
#8 The 5 Objections
You know that Sunday feeling when even cooking is an ordeal? There is no real reason behind this but just a "meh" feeling. It's the same on the internet, nobody is here to dictate what you should do. There are 5 main objections from potential customers companies have to face on a daily basis: "I don't have enough time", "I don't have enough money", "It won't work for me", "I don't believe you" and "I don't need it". This method is here to address at least one of them by showing you're here to help without much effort:
QUICK READ: 9 Reasons To Embrace Influencer Marketing http://t.co/62FtRLcVIp pic.twitter.com/4hK9xhb4mf

— Alexandre Bourgeois (@wakanouka) 15 Juin 2015
#9 PPPP
Picture, Promise, Prove, Push. Start things off by painting an appealing picture. Describe how you will deliver and support your promise and as a closing word, ask for commitment.
All your #SocialMedia ROI questions answered in 1 sweet infographic. Have a read! http://t.co/3mQ0JGwbJL pic.twitter.com/I938ycjxsC

— Alexandre Bourgeois (@wakanouka) 15 Juin 2015
#10 The 1-2-3-4 Formula
Here's to the last tip! Step 1: tell what you've got. Step 2: How you will benefit from it. Finally, say who you are and what people need to do next.
I have a list of 8 Facebook features you may not be using to help you level up your #SMM: http://t.co/xhfS0rVZKm pic.twitter.com/in2FzSlQ9w

— Alexandre Bourgeois (@wakanouka) June 16, 2015
That's it from me. Now, you have all the keys to craft amazing headlines – make it count!
---
You might also like
---
More from Experts Talk
---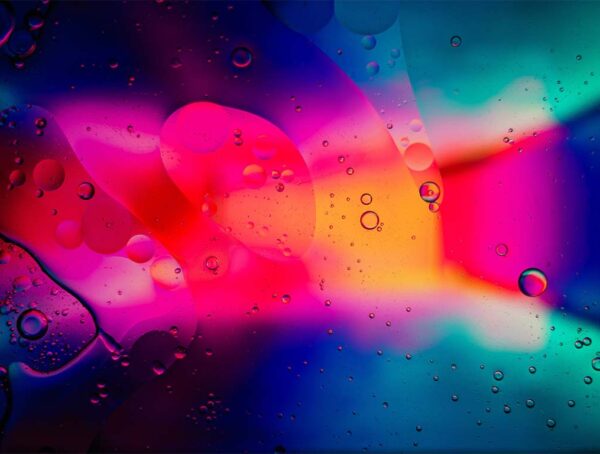 In this month's experiment, we set out to find out whether adding custom alt text on Instagram posts improves reach.