The FIFA World Cup is one of the most watched sporting events on the planet. It is also one of the busiest times for brands to catch people's attention on YouTube.
YouTube compiled the 10 most-watched soccer (sorry, football) ads on its platform since the start of the 2018 FIFA World Cup in Russia. Overall, these 10 ads generated over 115 million views from June 1 through to June 20.
The ads were ranked, factoring in both organic and paid views, watch-time and audience retention. YouTube also limited its top 10 to one ad per brand, selecting the highest performing wherever necessary. The leaderboard does not take into account the country of origin, nor where the audience was located.
So, here are the top 10 most-watched ads related to the 2018 FIFA World Cup:
1. Mostra Tua Força, Brasil – A Música da Seleção #issomudaojogo
Brand: Itaú – 43M views
2. Guaraná Antarctica | Jardim Peri Street | #TudoPelaSeleção
Brand: Guaraná Antarctica – 17.5M views
3. Nike Futebol Apresenta: Vai na Brasileiragem
Brand: Nike – 18M views
4. Gatorade | Heart of a Lio
Brand: Gatorade – 12M views
5. Made Defiant: The Mixtape ft. Neymar Jr., Kane, Özil and Mendy | Beats by Dre
Brand: Beats by Dre – 13.5M views
6. Videoclip Allá se juega, acá lo vives – PEPSI® feat. Carlos Vives
Brand: Pepsi – 4M views
7. #ScreamLoud and Watch 2018 FIFA World Cup RussiaTM on SonyLIV
Brand: Sony LIV – 3M views
https://www.youtube.com/watch?v=OC-3RpCcp5o
8. Longest Goal Celebration Ever – GEICO
Brand: GEICO Insurance – 2.4M views
https://www.youtube.com/watch?v=Ck7tFH9R1kE
9. Create the Answer – adidas
Brand: adidas – 1.7M views
https://www.youtube.com/watch?v=hqaUF2JNY_U
10. SAMAN með Coca-Cola
Brand: Coca-Cola – 1.6M views
Which ones have you seen so far?
---
You might also like
---
More from Youtube
---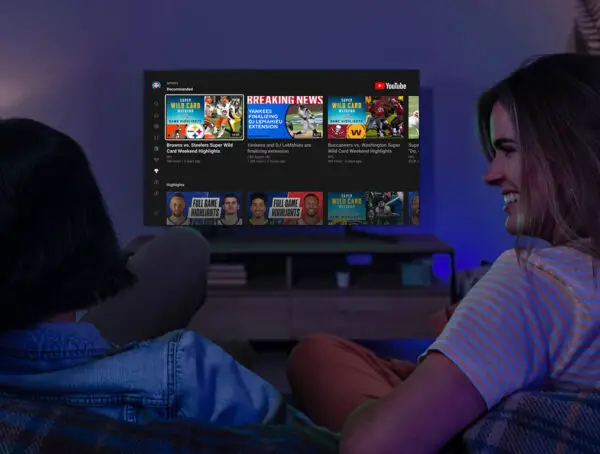 YouTube Sports is a new effort to cater to sports fans with a "refreshed" destination on its platform: YouTube.com/Sports.