YouTube introduces Heatmaps to help creators get a better idea of what their viewers are focused on more in their 360-degree and VR videos.
It's important that creators of 360 videos and VR content know what their viewers focus on in their videos. After all, the whole point of VR and 360 is to make experiences as immersive as possible, so understanding what makes users truly "click" is what can help them create much better content.
To address this, last Friday, YouTube introduced heatmaps for 360-degree and VR videos with over 1,000 views. These heatmaps will give creators insight into how viewers interact with their content. As Frank Rodriguez, Product Manager at Google explains in the announcement of the new feature:
[quote]With heatmaps, you'll be able to see exactly what parts of your video are catching a viewer's attention and how long they're looking at a specific part of the video.[/quote]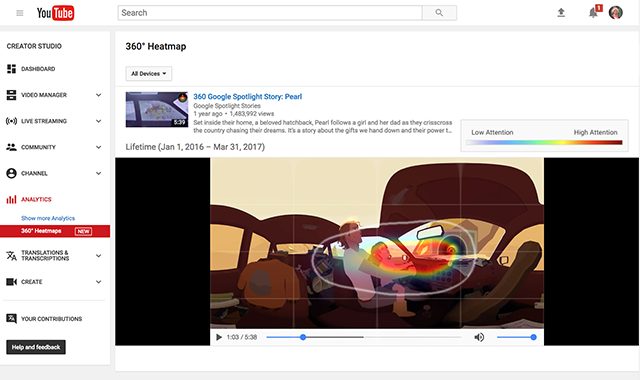 YouTube has already conducted some research – here are some of its findings:
– Focus on what's in front of you: According to YouTube's findings, viewers spent 75% of their time within the front 90 degrees of a video. This doesn't render the whole 360-degree experience useless, however, it's could point to the fact that most of the action takes place in that field.
– Get their full attention: After analysing the most popular videos, YouTube found that people viewed more of the full 360-degree space with almost 20% of views actually being behind them. The more engaging the full scene is, the more likely viewers will want to explore the full 360-degree view. Sounds reasonable!
– Keep different experiences in mind: YouTube discovered that viewers usually need a couple seconds to get situated in Cardboard, which isn't needed for other devices. So make sure to give your viewers a few seconds before jumping into the action.
The company also announced the launch of its first VR intensive program, VR Creator Lab, which will take place at YouTube Space LA. Applications for VR Creator Lab are open as of last Friday.
---
You might also like
---
More from Youtube
---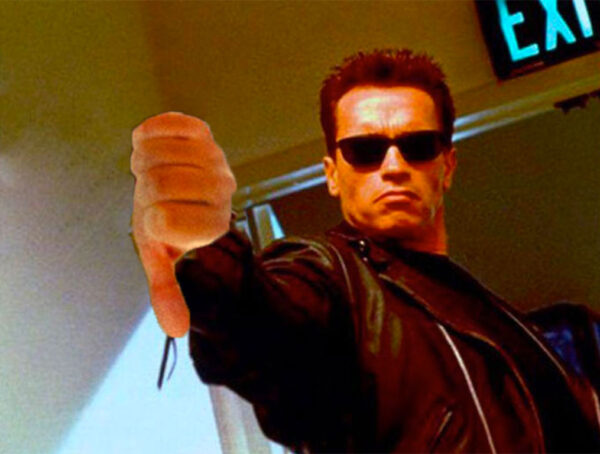 YouTube has announced it's testing hiding dislikes on videos in an attempt to stop targeted dislike campaigns against creators.