Quality over Quantity; that's what everybody's been saying since the beginning of civilization. Digital Marketers have been searching for the golden ratio between considerable social referral traffic and user engagement – most of the times to no avail. All sorts of formulas have been put to the test and strategies have been revisited and readjusted, in order to meet the corporate goals. But what's the truth, exactly?
Shareaholic published its first report depicting the correlation between social media network and user behaviour. In a world where understanding the audience and serving personalized content is a must for brands, the results of this extensive study prove to be useful to digital marketers accross the globe.
The results are surprising, yet predictable for some. While LinkedIn and Google+ land on the lower tier of social referral traffic drive, they do perform reasonably well in terms of traffic quality. In fact, they come just behind Youtube – no surprises here, as the social network specializes in video views.
While LinkedIn, Google+, Twitter and Facebook demonstrate similar bounce rates and pages per visit, they record significant differences in terms of average time spent on site. Google+ shows an impressive 3-minute retention rate, while the rest of the social networks land barely over two minutes.
Another key indices to take into consideration are:
– Reddit and StumbleUpon show huge spikes in bounce rate stats and average time spent on site. Most visitors just visit one page and, then, leave. However, we should not forget that they are mostly link aggregators.
–  Youtube tops the list, it differs, however, from the rest of the social networks in this study, as it focuses solely on video viewership, hence the high visit durations.
– Google+ has not only significant value in search rankings, but, according to this study, is very underestimated, as it can offer quality traffic and higher user engagement.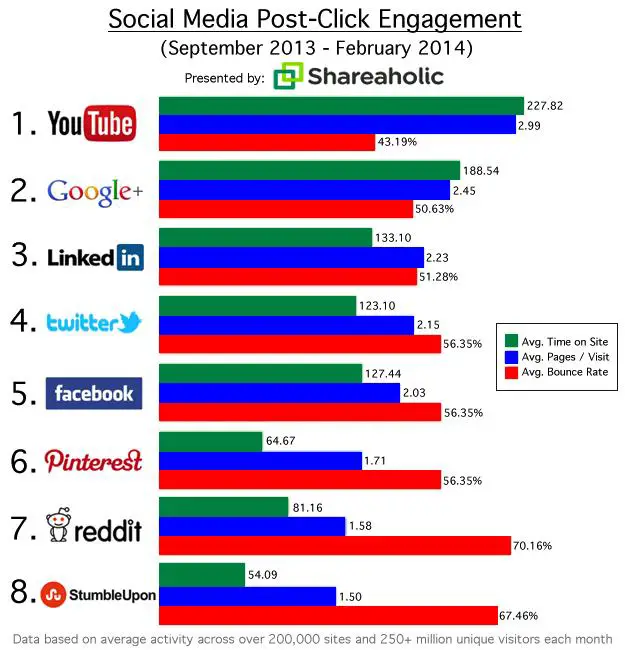 What is the social network of your preference?
Related Stories:
You might also like
---
More from Experts Talk
---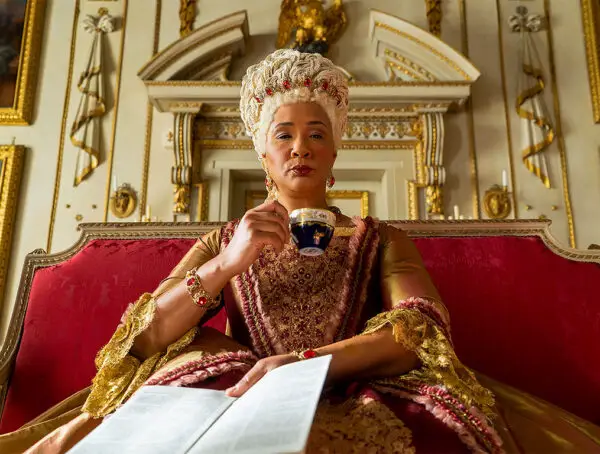 A new musical could soon come to life on TikTok, WhatsApp users are flocking to Signal and Fiverr will run …