YouTrolls rejoice!
Apparently, YouTube took Bob and his army seriously and has already ditched the Google+ commenting system.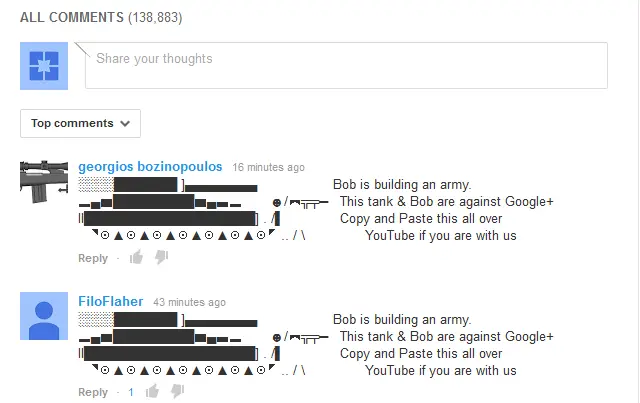 I mean come on, Bob even had YouTube's co-founder on his side: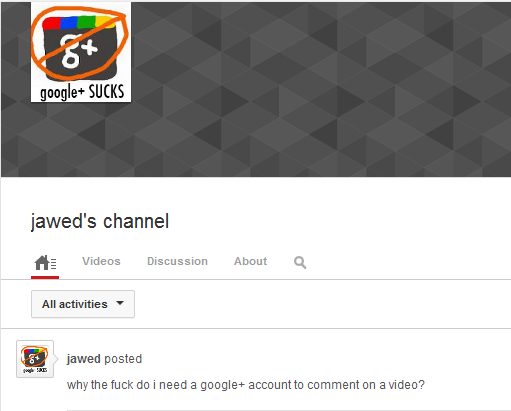 According to Google, the redesigned comments were supposed to make conversations more "meaningful" but instead it pretty much caused this among the community – WARNING – It's a bit… violent! (NSFW if you're using speakers):
You can relax now people, we're back to the good old comment system that is perfect for trolling, flaming and you know, generally having a seamless interwebs experience.
If you still see the G+ commenting system, we want to hear from you!
[UPDATE] G+ comments are not completely gone, however replies are back, and if you use YouTube as an alias and NOT through your actual Google+ profile, you can post by that alias. Just uncheck "Also share on Google+".
Related Stories:
You might also like
---
More from Youtube
---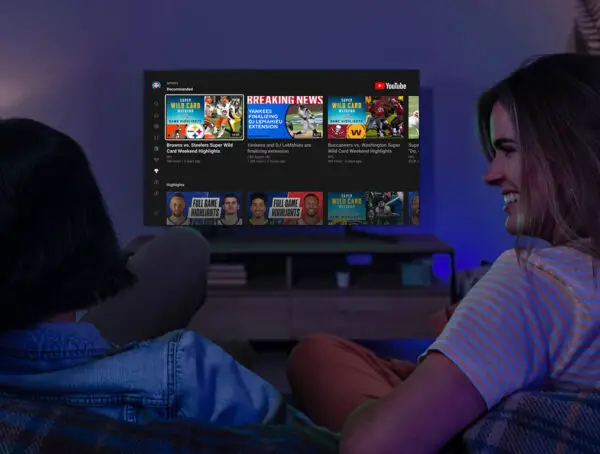 YouTube Sports is a new effort to cater to sports fans with a "refreshed" destination on its platform: YouTube.com/Sports.