A new app is making the buzz on Facebook these days. Social Studios is set out to change the way users view their Facebook feeds by turning the posts and status updates from your friends, into your very own TV show.
'Your Show' is similar to 'Entertainment Tonight' and is presented by the actress Noa Tishby. The app uses a complex algorithm to feature selected content that you would be interested in, including videos, status updates, and photos.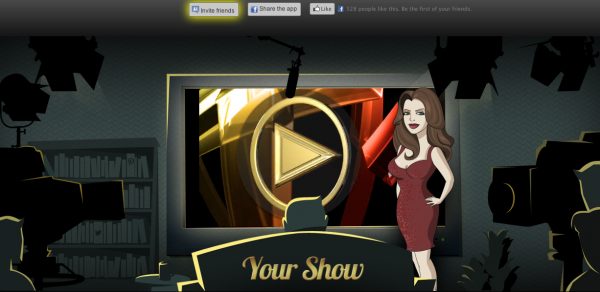 This is not a first, as a bunch of startup companies have tried to come up with new original ways to present social media datafeeds into more engaging and interactive ways. Your Show plays on this trend and bets on the entertainment "magazino" approach to gain users.
Watch the video below for a demonstration of 'Your Show.'
Your Show is available as an app on Facebook here. Please note the app only works on Google Chrome at this point (we sure hope this will change soon)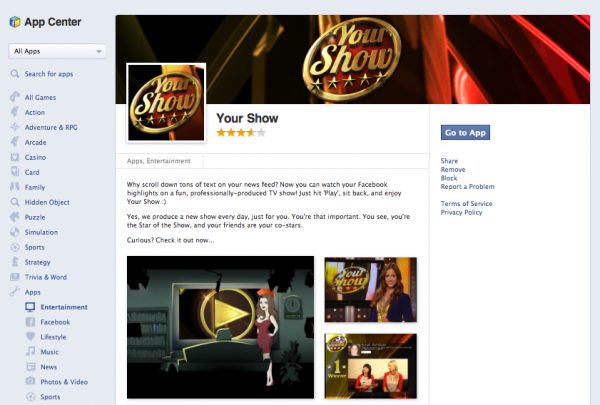 You might also like
---
More from Facebook
---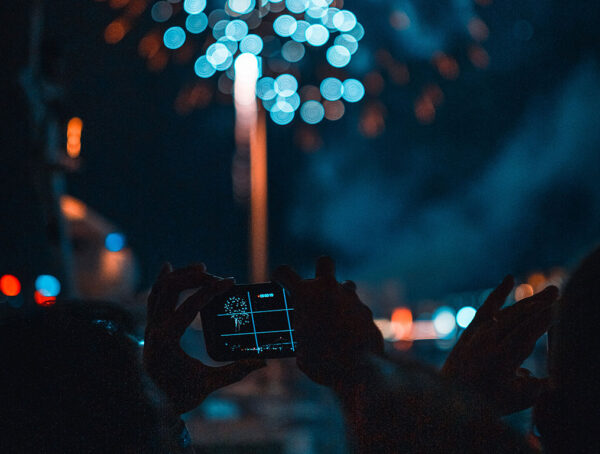 Facebook was expecting a traffic spike on its apps over New Year's Eve, but this year broke all previous records …