Oculus VR just signalled the beginning of "social VR" with the launch of some brand new social features for users of Gear VR – Rooms and Parties. 
Announced earlier in the autumn, the new features are available today via Gear VR, but will be available to Rift users in 2017 as well. Rooms and Parties for Gear VR are the first Oculus features that go beyond the first wave of VR which brings "the magic of presence, the immersive sense of [..] being inside a virtual space." The next step is "to let you feel that same sense of presence with other people in VR."
And now it's really easy to find your friends in VR!  All you have to do is,
[quote]link your Facebook and Oculus accounts or search for people by their real name or Oculus username. Once you connect and become Oculus friends, you can see when your friends are online, start a voice call, or jump into an experience together.[/quote]
Parties
Oculus Parties allows you to join a voice call with up to three of your friends in VR – from anywhere. With Parties, you can always "ensure that no matter where you go on the platform, you can always communicate with your friends." Not that you couldn't do that already…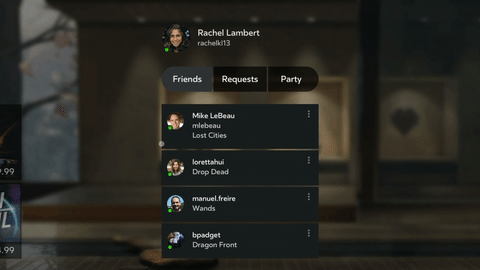 Either way, its really easy to use. Simple click on the "Party" tab in Oculus Home, and choose who you'd like to join the call with you.
Rooms
From today, you'll also be able to hang out in Oculus Rooms, private virtual spaces where you can spend time with your friends in VR. The company says it has "focused on enabling social activities that mirror how you may hang out with friends in real life." This way, you can feel like you're actually in the same room.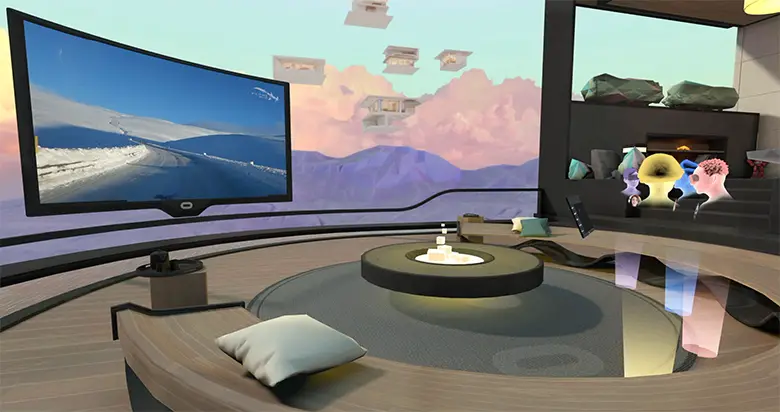 If you're in a Party with friends, you can easily join a Room. What do you want to do? Well, you could for example,
[quote]gather around the TV and watch videos, play matching or guessing games, or hit the group app launcher to jump to a multiplayer game like Dragon Front or Drop Dead.[/quote]
And this is just the beginning of "social VR." The sky's the limit, and we can only imagine the incredible opportunities that it will offer in the near future.
---
You might also like
---
More from Tech
---
In celebration of the 35th Anniversary of "Raising Hell," hip-hop group RUN DMC has dropped a limited-edition collection of artwork …