YesVideo is a company specialising in preserving decades of family memories. It is arguably the largest and most trusted home movie transfer service worldwide. The stats are impressive: 1.5 billion vintage videos from the '20s to 2000s are currently stored in the attics and closets of 90 million U.S. households, where they are fading and decaying day by day. YesVideo saves those memories by digitising them using patented technology. The company transfers and hosts its customers' vintage video memories so they can easily view, edit and share them with their families and friends.
Taking their services a step further, YesVideo has initially launched a tablet version and now, they are updating to version 2.
The app main features (found here) include:
Browse and watch your entire collection of home movies on your iPhone
Watch custom-made highlights from your videos that are auto-generated just for you
Capture picture snapshots of your favourite moments
Share entire videos or individuals scenes via email or Facebook
Jump to your favourite scenes with custom chapters
Project your home movies onto Apple Airplay supported devices
On the updated version, you can make your "retrograms", and share them with friends and family. By touching a button called "snapshot", you are able to share a still image from the video. The process is relatively easy; You watch an old home-made movie which has now been fully digitised, you see the frame you want to immortalise and you just click on it. The app not only captures that moment, but 15 more on either side of it, in order to chose the best angle. You will now create a 4-tiled snapshot, saved on your camera roll. You can also process them with filters and add effects, as well. On the first version of the app, the snapshot was shareable through the common Apple capabilities of the camera roll; email and Facebook. Now the company has taken a more social turn. You can upload your instant "retrogram" to Instagram. What's cool though, is that you can also turn your selection into an animated gif and share it.
In addition, version 2.0 of the app lets you view recently watched movies, view your favourites, browse all of your movies, and look at chapters in a movie index. With these new features, YesVideo allows people take shots of their favourite videos. According to the company, its customers have an average of 3 hours of video memories in their accounts, which translates to hundreds of thousands of possible Snapshots. YesVideo anticipates that in addition to prints, hundreds of products can be created from these priceless images, like photo books, holiday cards, calendars and posters.
Popular customers include Brook Lee, the former Miss Universe, who shares videos from her pageant days, and soccer star Brandi Chastain, a member of the Olympic gold-medal-winning women's soccer team and a World Cup winner.
Related Stories:
You might also like
---
More from Reviews
---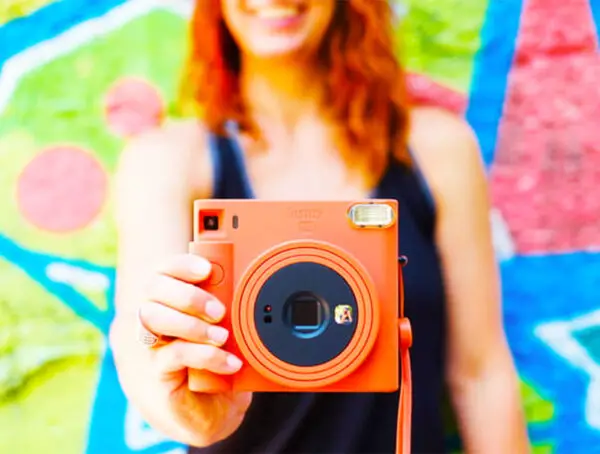 Fujifilm is making shooting analog instant-film easy and highly pleasurable with the new Instax Square SQ1.