This is a rotten time we live in, and sometimes I feel the "Upside Down" is not a far-fetched scenario. Hell broke loose after the Weinstein revelations (that's a start) and everyone's becoming more and more discerning towards small doses of harassment, especially online.
I wasn't intending on writing this article for a while, until I read this on The Cut, a story of how two former founders, who stepped down after a sexual harassment allegation, joked about it on LinkedIn by messing with their former titles. "Janitor" wrote one and "Head of Self-Reflection, Accountability and Change" the other. Is this a joke?
More importantly, how is this even allowed on the platform? Of all the apps out there, LinkedIn was considered a "safe space" for professionals, a space where what you see is what you get, and when it's not, people *will* call you out.
We've seen that numerous times: exasperated status updates by women, repeating time and again that this is not Tinder, exposing all the inappropriate messages they receive. As an active user myself, I've come across many men in positions of power in my inbox. My gut told me they didn't really have the best "networking" intentions in mind. And I am one of the lucky ones.
So, in this day and age, it really baffles me how an app like LinkedIn hasn't caught up with what's been going on for ages. I wonder how its top execs are seemingly oblivious to this reality, and haven't taken any actions towards limiting those incidents.
And it's nothing too complicated. I mean, if *I* can come up with a couple measures, I'm sure the good folks over there can do wonders.
How great would it be if there was an option in our Messages to report users for sexual harassment? And that would signify a loud and clear acknowledgment of this issue. Not a "I don't know this person." or "I think it's spam or a scam. Not a "I think it's something else." And not a "I think this account may have been hacked." These are the options we get, as I write this.
Of course, there should be a better filtration of connection requests. LinkedIn doesn't let you add anyone your contact book desires, but: 1. asking to verify your connection to another person is just against the app's entire philosophy and 2. there are so many loopholes in this system, so it's already rendered useless.
So, go back to work on this one, guys – and come up with a more efficient safety system against suspicious requests (especially from unrelated industries).
A notification system should also be established, when employers and employees alike are reported/suspended/fired for sexual harassment/assault within their work environment.
Lastly, it is crucial for LinkedIn to team up with its InFluencers in order to raise awareness and create educational content around sexual harassment.
What other measures do you think the platform should or could take?
---
You might also like
---
More from Lifestyle
---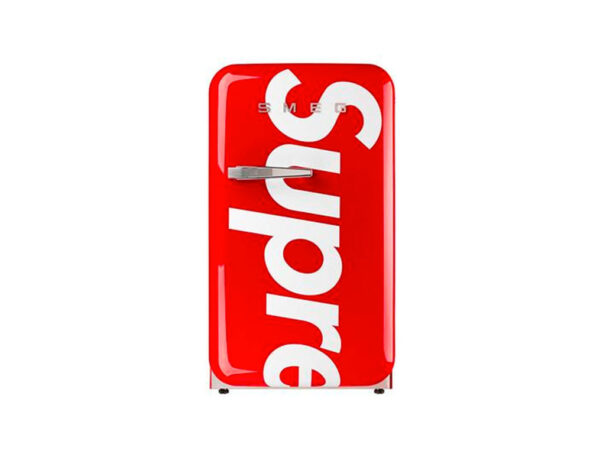 Supreme is about to drop one of the coolest accessories of its SS21 collection: A 2.5-foot tall mini-fridge in collaboration …