Yelp is the latest platform to jump on the AI bandwagon with Collections; a new feature that brings you personalised recommendations based on your activity on the platform.
If you're the kind of person, who goes out a lot and finds it hard to find a new place to visit now and then, rest assured that Yelp is here to help. Up until now, you may have used the platform to check out reviews on a new restaurant or bar, but now Yelp is introducing a new way to help you connect with great local businesses.
Collections as it's called, will "take the legwork out of finding great, new businesses by serving up personalized recommendations based on your activity on Yelp." Furthermore, it will help amplify "top recommendations from across the Yelp community."
It uses machine learning to create a "Recommended For You" collection for each user, providing new personalised recommendations every week, and the more you use the platform, the better it will get serving these up for you. As well as the AI-powered recommendations, there are also collections created by Yelp. These collections will highlight great local businesses in different cities. If you find one you like, you can follow it to get notifications when it gets updated.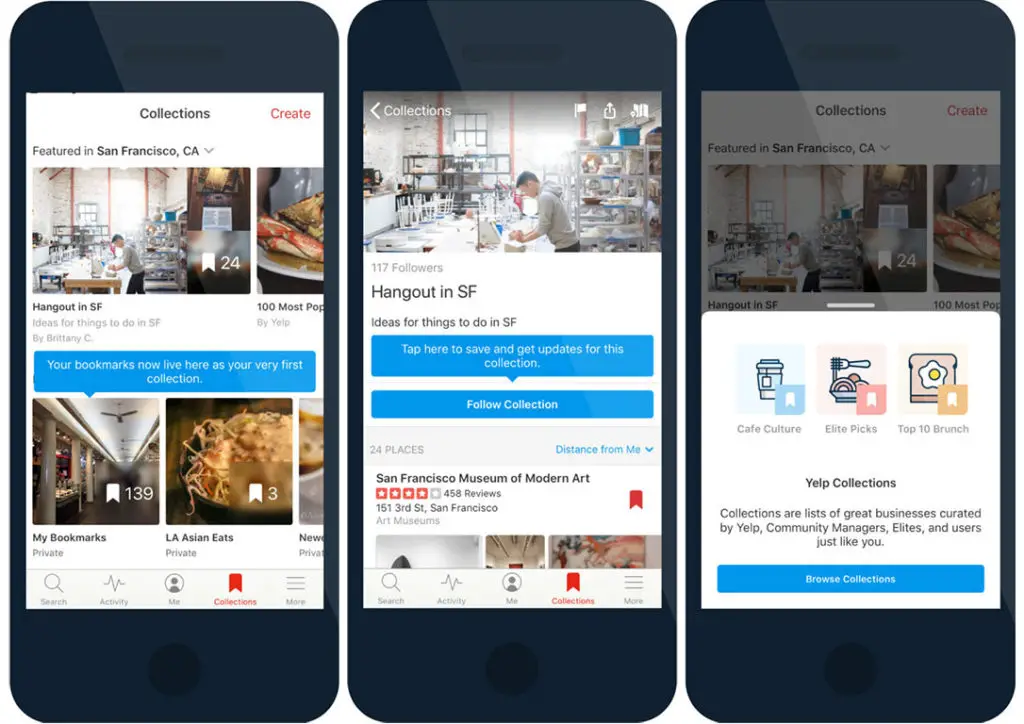 Finally, users can quickly create their own collections, by selecting the save icon and choosing to add a business to an existing collection or create a new one. They can also create a collection by selecting "Create New" within the Collections tab. Once a collection has been created, users can also add notes and descriptions and customise slightly.
The feature is available on mobile – both Android and iOS – or web.
---
You might also like
---
More from Other Platforms
---
Pinterest is expanding its partnership with Shopify, to 27 new countries, to help more merchants bring their products online.