It seemed like a good inspiration to write about weekly work organization today since we are Monday….
Properly maintaining a brand's social media presence is a big job and it should definitely be considered as a full time position. Let's have a look at what the workweek of a social media manager looks like.
Social media is not a 'cookie cutter' kind of thing. It should be tailored for a brand's specific objectives. However, if you are wondering how a social media manager might fill up a 40-hour workweek, this will at least give you a general idea.
For anyone who thinks a social media manager or coordinator just sits at a desk and tweets all day, think again. This infographic called Social Media Work Flow  by Mark Smiciklas at Intersection Consulting will show you and help you understand what tasks a social media manger must complete and how to best organize these over the week.
One thing this infographic doesn't take into account is working on the weekends. Although being a social media manager may be a Monday – Friday job, social media isn't on a time clock. In other words, there are still things that can be done on the weekends (in addition to these hours) which would help a brand's social presence grow. If you didn't think it was worth hiring someone for this job, think again.
Are all these things being properly managed at your company by spreading it around to different people during the workweek? Maybe or maybe not, but it's definitely not the 15-minute per day task that some managers think it is.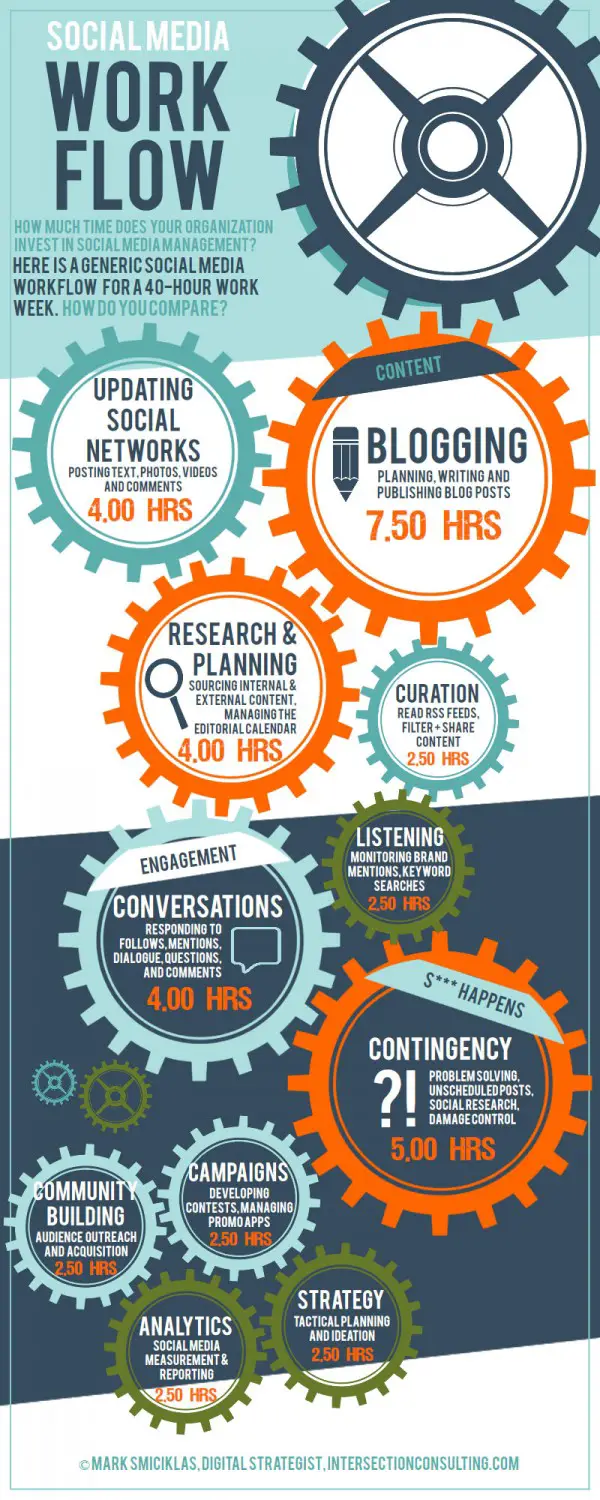 This article is adapted from an original post from BitRebels.com
 Related Stories:
You might also like
---
More from Experts Talk
---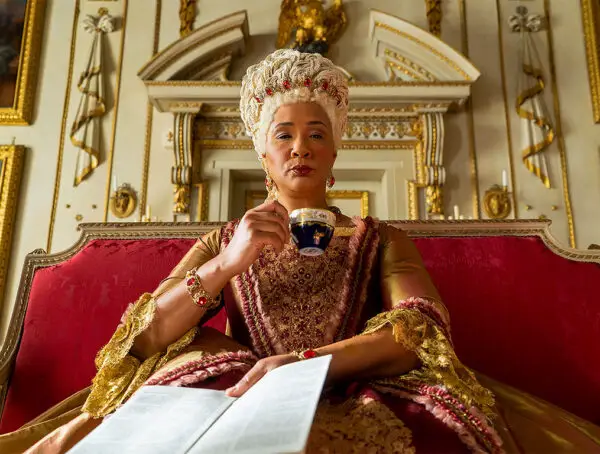 A new musical could soon come to life on TikTok, WhatsApp users are flocking to Signal and Fiverr will run …