What makes social media so interesting? People of course. The power of social media lies into the power of people. There are great ideas, there are great campaigns, and maybe even great insights, but all this happens because of the people who use social media platforms.
People are the cause and the reason why great things can happen on social media, and this is the reason why we think you should go to Social Media London LIVE! Because this is where all the people, who are really interested in social media, will be on November 12.
Social Media London LIVE! will be the biggest event organised to date by Social Media London, a London based fast-growing community of social media passionates.
We are proud to support this event, because Social Media London LIVE! will be THE social media event of the year in London. Now you can tweet your support too ;)
1. Industry leaders
Social Media London LIVE! will bring a dozen leaders to you, including top firms such as Hootsuite, Twitter, LinkedIn, Salesforce, SimplyBusiness, Socialbakers and many more.
Keynotes will be delivered by Azeem Azhar (CEO of PeerIndex), Tariq Slim (Head of Telco & Tech at Twitter) and Jeremy Waite (Head of Digital Strategy EMEA at Salesforce).
2. Discuss about the topics that matter
Two tracks will be running at the same time, so you can choose the topic you want to be discussed at your very own convenience. The topics we will cover are very diverse:
– Real-time marketing
– YouTube marketing
– B2B Social Media Content Strategy
– Social Media ROI
– Influencer Marketing on Social Media
– Social Media Customer Service
– Creating a Social Business
– Data Analytics for Social Media
3. Do some serious networking
A social media conference should not only be about listening to experts and industry leaders, it should also be about meeting them, chatting about the latest trends and find opportunities for collaboration.
And this is the big deal. Social Media London LIVE! will bring together the top experts and industry leaders in London. This is a great opportunity to network, exchange ideas and meet each other. We will be there, so come and look for us, we'd love ot meet all of you!
Look out for Geoff (@GeoffDesreumaux) and Villy (@Villou) as we will be looking forward to a good chat! So rendez-vous November 12 at the Rich Mix in London Shoreditch.
4. Because you need to get your goody bag
We are not sure at this point what will be in them, but it seems the goody bags are having some kind of effect on the people behind Social Media London LIVE!
For more information about Social Media London LIVE! or to register, please visit SocialMediaLondon.co.uk
Related Stories:
You might also like
---
More from Events
---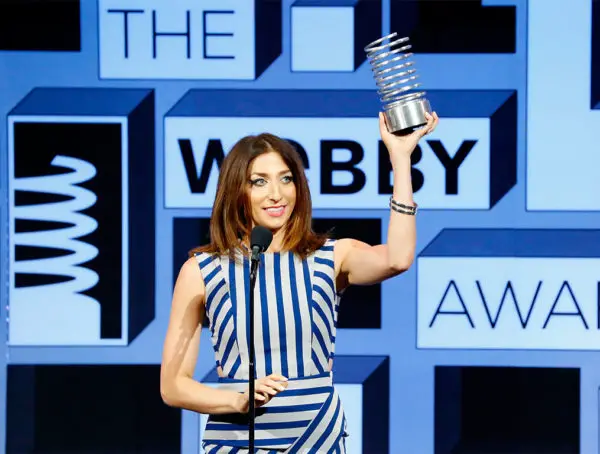 The 2020 edition of the Internet celebration was scheduled for May 11 in New York. It has now been canceled …