Facebook has started to roll out its new layout for pages and with it Facebook also announced the disappearance of the "PTAT" (People Talking About This) . So that made me think: did users really care for this insight that was viewable by everyone? The answer is YES, it mattered to your competitors.
Businesses have always been on the lookout for intel on their competitors, it has always been part of the game. Now PTAT was not a great insight, but it was a good indication to know if your competitors were doing a better job than you at engaging with their followers, or not.
Now, Facebook is also launching a new tool for page admins called "Pages to Watch" which allows you to "watch" other pages. But here is the deal, it only gives you very limited information (you only see how many new likes pages got over the last week) on the other pages and you can only add up to 5 pages maximum.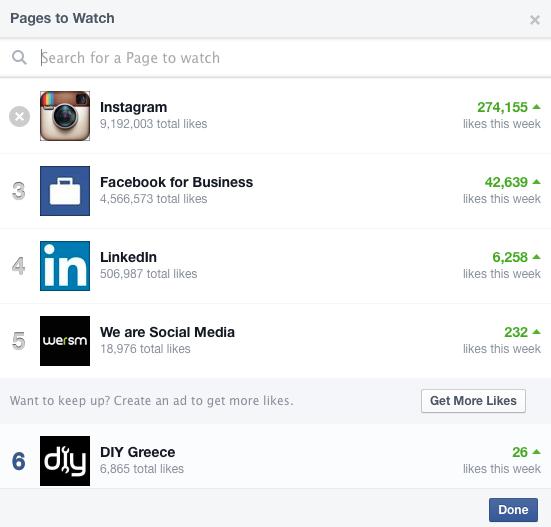 Another way to get some more information about a page is to visit it on Facebook and click on the number of likes it has. This way you will be able to see the PTAT (until he disappears over the coming weeks), the total number of likes and its evolution over the past two weeks.
Here is a screenshot from Facebook for Business: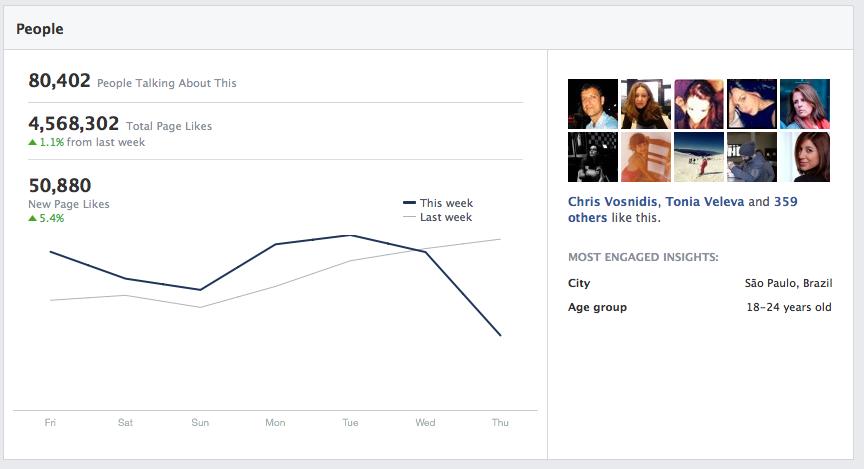 You will certainly agree with me that this type of information and tool is not exactly enough for businesses who want to monitor their competition on Facebook.
So here is the thing: I believe this is a great opportunity for Facebook to start selling business intelligence.
Facebook could sell competitors' insights to businesses…
Facebook has been looking for new ways to generate income, other than ads. Truth is that users have started to complain about the abundance of ads in their newsfeed, on the right column and even on their mobile. Businesses are complaining that their content can no longer reach their target audience should they not support it with paid advertising.
So Facebook (and all users) could really benefit from lowering the importance of advertising in its cash flow and go grab some new income from where it can actually be valuable, from businesses and their on-going needs to find out how well their competitors perform.
The immediate benefit would be a better experience for users as Facebook could drastically lower its ad dependency and get a more stable income from the big business players.
How and What could Facebook actually sell?
Businesses rely on two things to strive: R&D and Intel. And Facebook knows a lot about your business's habits on its platform.
Facebook knows what you post, when you post it, who you are targeting and how well you are performing into engaging (and sometimes selling) to your target audience.  I bet your competitors would love to learn how you perform so well, what you do and how you do it.
Facebook could "package" its intel offer to cater to all kind of businesses by setting up different level of access (what an admin could see among insights) and of course based on how many pages one could monitor. And Facebook would finally seriously enter the B2B market (NASDAQ rejoice!)
I believe this move would actually be a great thing for all. Why? because:
– Businesses will get the information they want from the source
– Ads could potentially decrease on the platform
– Knowing what others do will ultimately forces business to be more creative to keep the edge
These thoughts totally came out of my mind… I would love to get your feedback!…Oh, and Facebook, if you are reading, remember where you got the idea from! ;)
Related Stories:
You might also like
---
More from Facebook
---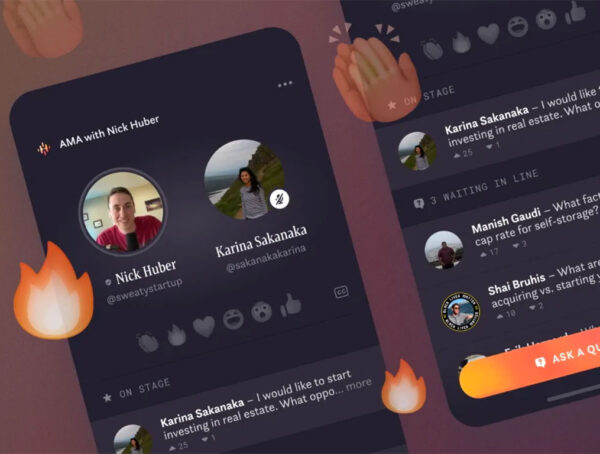 Facebook Hotline is a slightly different take on Clubhouse that puts more power in the hands of attendees who can …