The latest in female empowerment… comes with a sports angle and is directed specifically to that of young girls.
BUT… Nike, Adidas, or no other major sports brand is behind it. The person behind it is Heather Mitchell, a mum and photographer from Alabama who has a message of her own for young girls – and it's pretty powerful.
Her muse?
Her 8-year-old daughter, Paislee, whom she and other mums joined with their young girls for softball practice… this is where her inspiration struck.
Upon chatting with the other mums, they came to both the disheartening and unsurprising consensus. Today's young girls face unparalleled pressures to put a label on their identity – contrary to their mothers' lipstick + sporty younger years.
Bothered by the modern-day assumption that young girls can only be one thing – i.e. an athlete OR a "girly" girl – Mitchell wanted to challenge the stereotype.
Her goal was to show young girls 'there is no box', they should not have to choose, and they can be anything they want to be – extending far beyond just being sporty or girly to artsy, smart, angelic… the sky is the limit.
Her first photos showcased her pride and joy, Paislee, donning a princess-like dress in addition to her softball gear. Little did she know… that image would spark an inspiring conversation across social media and the globe, while also compelling other parents to reach out and request similar portraits of their daughters. Enter Mitchell's photo series and continuing speciality photo sessions.
With over 12k likes, 21k comments and 200k shares on Facebook, paired with loads of PR from the likes of NBC, People, and other news outlets, it just goes to show the sheer power of social media for even the smallest of businesses.
But more prominently, the power of the visuals and how they indeed can be worth 1000 words.
---
More from Social Fun
---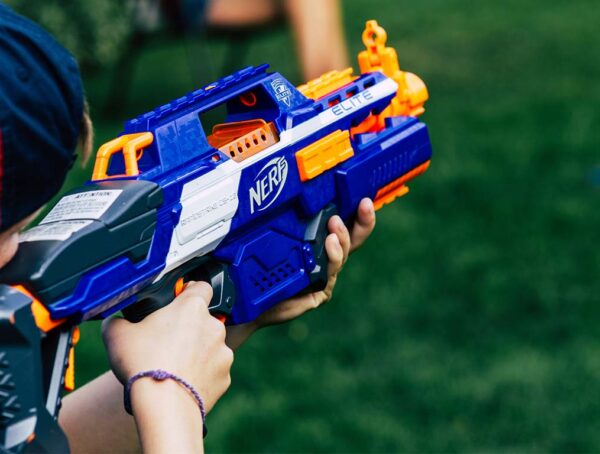 Most people have probably grown out of their Nerf obsession; if you haven't, you could become the new NERF Chief …