WhatsApp has announced that it will soon stop supporting BlackBerry OS, BlackBerry 10, and Windows Phone 8.0 and older. And by soon, we mean Dec. 31, 2017. 
Despite their differences, Android and iOS now both dominate the smartphone market quite comfortably. And, at the end of 2017, BlackBerry and Windows Phones are at the door, on their way out. At least according to WhatsApp. WhatsApp has announced that it will no longer support the two. This move echoes a similar one last year, again with older BlackBerry and Nokia phones.
If you're using a Windows Phone or BlackBerry, at the end of the month, you're on your own. WhatsApp will probably still continue working, but could stop at any moment. No warning. No fix. As WhatsApp explains "because we will no longer actively develop for these platforms, some features may stop functioning at any time."
This time, WhatsApp's decision to stop supporting the platforms isn't because of the sheer number of people who use Android and iOS. It's mainly because of the features WhatsApp wants to introduce soon. WhatsApp notes that "these platforms don't offer the kind of capabilities we need to expand our app's features in the future."
Furthermore, if you want to use WhatsApp from now on, here is the list of operating systems that are no longer supported.
– Android versions older than 2.3.3
– Windows Phone 7
– iPhone 3GS/iOS 6
– Nokia Symbian S60
WhatsApp notes that "for the following platforms, you can no longer create new accounts, nor re-verify existing accounts." You can still use WhatsApp though – but its use comes with a warning:
[quote]If you use one of these affected mobile devices, we recommend upgrading to a newer OS version, or to a newer Android running OS 4.0+, iPhone running iOS 7+, or Windows Phone 8.1+ so that you can continue using WhatsApp[/quote]
– BlackBerry OS and BlackBerry 10 until December 31, 2017
– Windows Phone 8.0 and older until December 31, 2017
– Nokia S40 until December 31, 2018
– Android versions 2.3.7 and older until February 1, 2020
---
You might also like
---
More from WhatsApp
---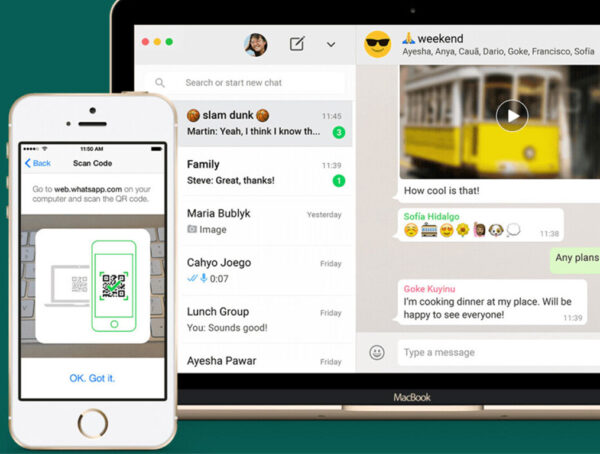 After bringing Face ID to its mobile app in 2019, WhatsApp is now introducing biometric authentication to its web or …