WhatsApp has announced that it now has over 1 billion daily active users, and that its Status feature currently has more daily active users than Snapchat. 
Two years ago we reported that WhatsApp had reached the one-billion user mark. Now, three years after it was purchased for $9 billion by Facebook, the messaging app has reached another milestone – the one-billion daily active user mark. But that's not all. The app also has 1.3 billion MAUs, meaning that 76% of its users use it each day of the month.
Perhaps more importantly though, there are now more daily active users on WhatsApp using its Status feature, than there are users on Snapchat. Specifically, there are 250 million daily active users using the feature, and Snapchat only has 166 million users. It's not clear how many of these are DAUs, or even how many use Stories.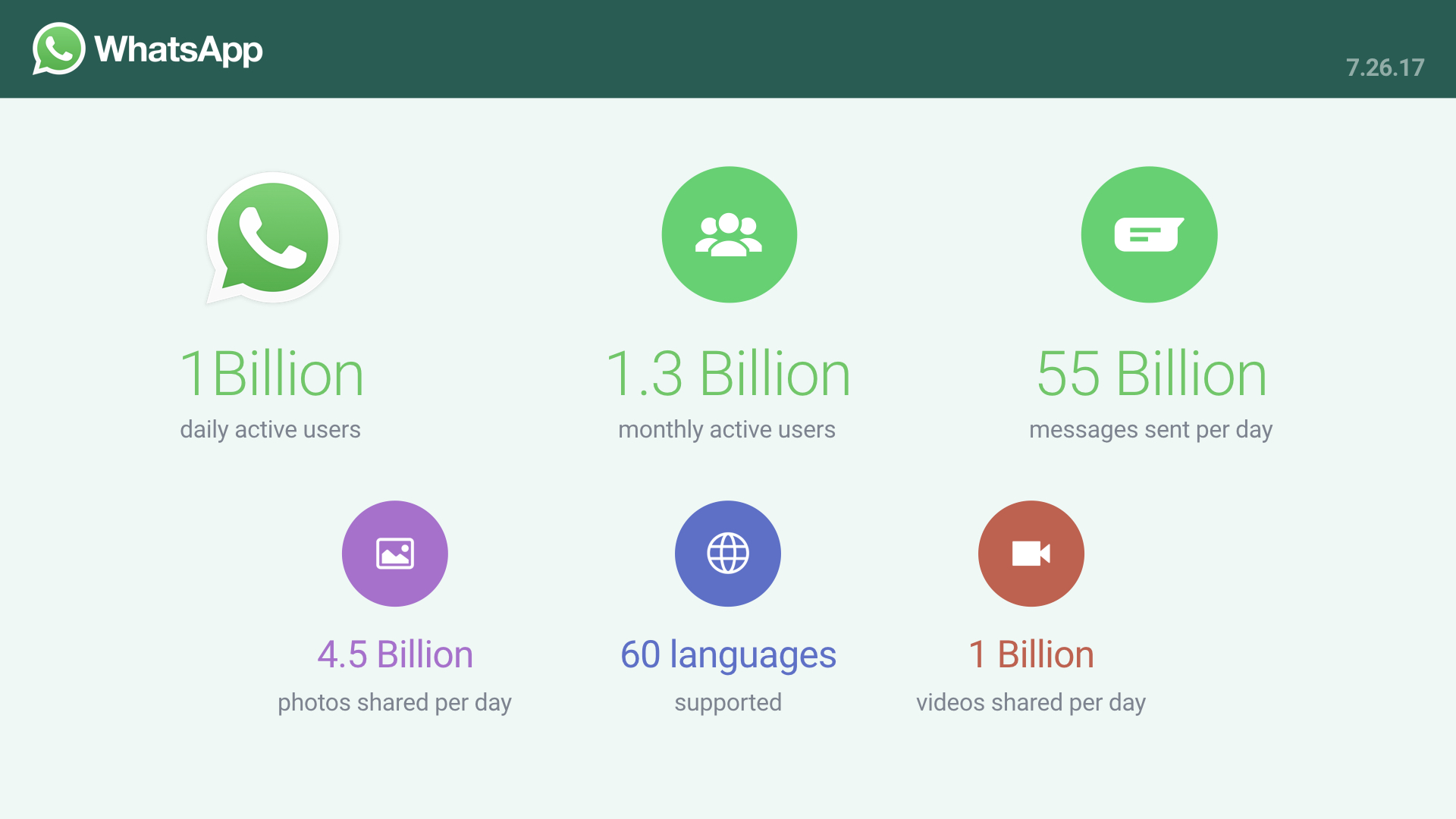 This is an incredible feat, yet WhatsApp was always ahead – at least in terms of users. When WhatsApp was bought by Facebook, it already had 350 million DAUs. However that was three years ago, and it's added 650 million users since then. It's also quite astounding that a feature that was only launched recently has completely overtaken the platform it was "inspired" by. Of course this is not the first time a Facebook-owned product has totally overtaken Snapchat's Stories. Messenger's Stories also have 250 million DAUs.
With this awesome number of active users sending 55 billion messages, 4.5 billion photos, and 1 billion videos per day, Facebook will in no doubt be wanting to monetise WhatsApp soon. This is something it hasn't done yet, and despite Mark Zuckerberg saying that it's "still early in the monetisation side" both Facebook and WhatsApp are already building teams that will examine ways to do so.
One can only feel a little sorry for Snapchat which is facing a huge amount of pressure from Facebook and its various apps that have adopted its features over time. It will be interesting to see if it can at least start winning at its own game. But what will it take? What new features can it cook up?
---
You might also like
---
More from WhatsApp
---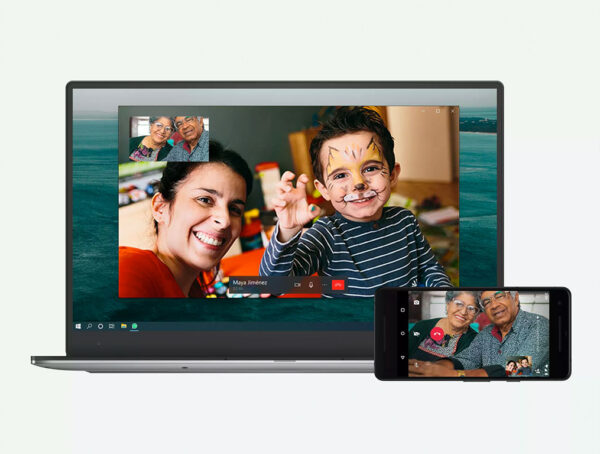 WhatsApp is adding a 1-to-1 voice and video call feature to WhatsApp on desktop. Group calls could follow soon.