Social Media may occupy a very important part in the clothing and retail industry, but fashion magazines are still what most women will rely on when it comes to discovering new trends.
This is the reason why C&A decided it was time to bring social media inside paper magazines.
Yes, in Brazil, C&A brought the Facebook like inside a paper magazine to reach out to women where it mattered most. Together with their agency, DM9DDB in Sao Paulo, they built the first magazine ad that allows readers to like the products on Facebook.
No need to reach out for a smartphone, all readers had to do was to press the like "button" on the magazine's page to automatically like the product on Facebook.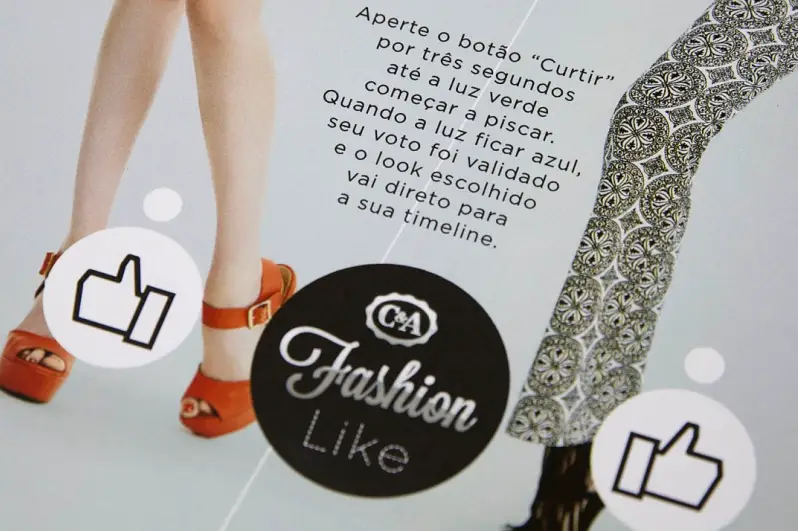 For this "magical" campaign to happen, the solution was somewhat very logic. Readers had to register on Facebook to receive a special edition of the magazine. Each magazine included an electronic chip that was customised with each user's personal information and access to their Facebook profile.
This mechanism may seem complicated for a one-off campaign, but it not only raised a lot of awareness for the brand, it could also easily be continued as part as a yearly magazine subscription for example.
On top of that, every product liked on the magazine was then shown in local C&A stores and the most liked items were put forward in the stores, largely contributing to boosting in-store sales.
This is the first time a brand went as far as bringing the social media experience in a paper magazine. The likes being then used for in-store promotion, this campaign clearly established how social media can be a leading promotional tool for retailers.
Related Stories:
You might also like
---
More from Creative Campaigns
---
With its built-in camera and speaker, the new Apple TV will join the growing range of Siri-enabled Smart Home products …