The summertime is nearly here, at least for all of us in the northern hemisphere! The weather is getting hotter by the day, and the days longer and longer. It's those changes in temperature that also have an effect on people and their habits on Facebook.
People get out there and DO stuff! For marketers, to know what they do and what people share, is very important in order to make adjustments to their strategies. Here's info from a very helpful Facebook IQ infographic called "Sharing the Action of Summer".
So, have a look at the main points of the infographic and hopefully you can inspire your Facebook fans this summer.
Mobile Is Everyone's Summer Companion
During the summer, people are out and about, meeting new friends and doing things that they haven't done before. To document everything there is everyone's favourite trusty mobile device. In fact, 70% of people connect to Facebook on mobiles and 75% of content being posted by people is from a mobile device. Also, during the summer, 76% of photos on Facebook are shared on mobile. This information is enough to convince marketers to concentrate on creating a lot more content that can be viewed or shared on a mobile device – especially during the summer.
If you like our stories, there is an easy way to stay updated:
Follow @wersm
Summer Inspires Sharing
Maybe it's all the tanning and beautiful scenery, or maybe it's just the sunny weather, but more fans share photos during the summer. In fact, they share 22% more than springtime and 7% more than the autumn. Overall, people share an average of 800 million posts, photos, videos, links, comments during the summer. The summer also inspires people to check in to their favourite locations – therefore you should create the conditions for people to do so!
Summer Is A Time For Activities
Whereas 46% of people associate the summertime with "relaxing", there's actually a lot more going on behind the scenes. Swimming, eating, watching the sunset, hiking, partying. Nevertheless, the number one summer goal is to "get in shape" – to eat better and exercise more. It's true, during the summer we eat lighter foods and less of them, and we exercise without even realising it. Swimming is one of the activities that is enjoyable, but gets us into shape as well. In terms of social strategy, look at ways to weave in messages that highlight the positive effects of the summer on people, and what they can go out there to do! This might be the best chance to engage people offline as well!
Time to showcase outdoor activities, hobbies and DIY projects!
If you like our stories, there is an easy way to stay updated:
Follow @wersm
Summer Makes Us "Friendly"
The weather is hotter and people get real social! In fact, they accept more friends on Facebook in summer than other seasons – 20% more than in spring, 14% more than in winter, and 6% more than fall. If you want to stay close to them you have to "celebrate friendship and togetherness", finding ways to connect with their new connections – there was never a better time to work on creating true brand advocates. Be sure that while your fans will spread the word along with their friend requests.
Make this summer count! There is so much that you could be convincing people to do and to try out! But don't forget to have a great summer as well.
---
You might also like
---
More from Facebook
---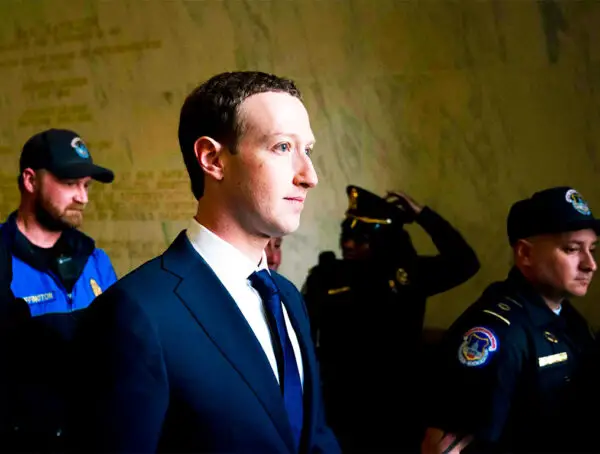 Facebook has spent more than $23 million to guarantee Mark Zuckerberg's security in 2020, as revealed by a SEC filing …