Have you ever wondered what happens in one minute on the various platforms we all used daily? Here's what.
You could probably do the calculation on your own, to be honest, but Lori Lewis and Chadd Callahan did it for you. Yes, it's an infographic (remember those?), but we'll spell it out for you. Here's what goes on in one minute on the Internet.
On Facebook, around 1 million users are logging in, while 18.1 million texts and 188 million emails are sent, and 3.8 million searches are made on Google. On YouTube, 4.5 million videos are viewed, and on both the Apple App Store and Google Play 390,030 apps are downloaded.
During one minute, there are 87,500 people tweeting on Twitter, 347,222 people scrolling on Instagram, and 1.4 million people looking for love on Tinder. At the same time, 2.1 million Snaps are snapped on Snap, 41.6 million messages are sent on Facebook Messenger and WhatsApp, and 4.8 million GIFs are served by GIPHY.
It's also surprising to hear that 694,444 hours are watched on Netflix every minute, while $996,956 are spent online. Did I forget anything? Take a look.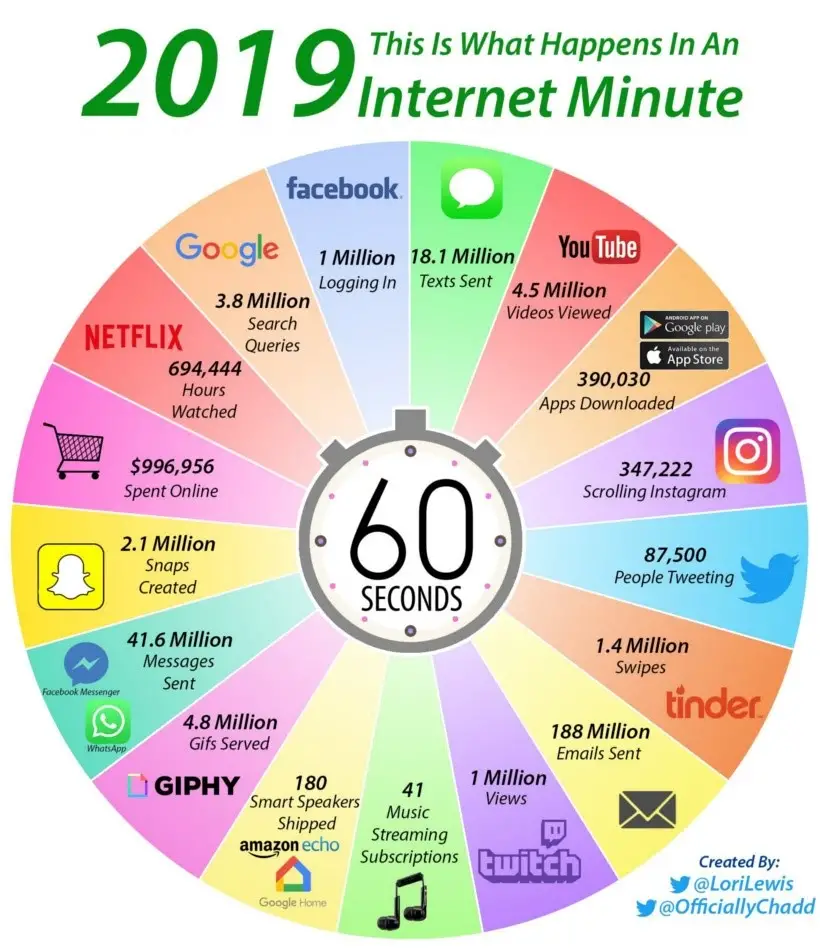 ---
You might also like
---
More from Social Fun
---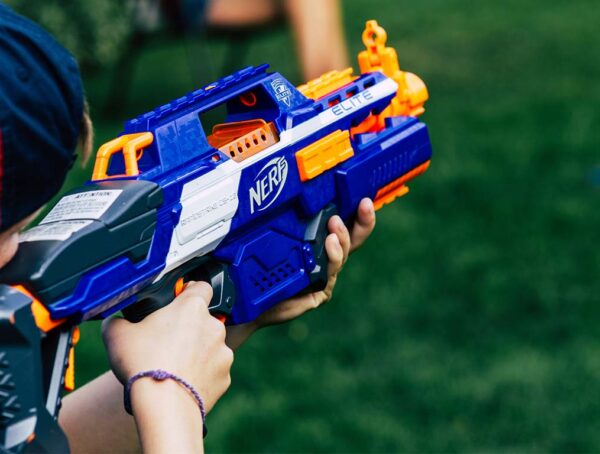 Most people have probably grown out of their Nerf obsession; if you haven't, you could become the new NERF Chief …