Spoiler alert: They're what FairChain coffee purveyor Moyee heard when they asked a diverse group of stoned people to describe coffee.
In central Amsterdam, the streets are languorous with the pungent fragrance of pot, and a coffee shop, visitors soon learn, is not primarily where you go for a cup of java.
So perhaps it's not surprising that the Dutch/Ethiopian coffee farming and roasting company Moyee has put out an ad in which coffee-drinkers express their sensations while 'under the influence' of cannabis.
Is this necessary? You may well be asking yourself. Surely the intense joys of one preclude the need to ingest the other at the same time? Or maybe you're thinking, 'Yeah, so?' Or, 'Hey, hadn't thought of that, time for a coffee break!' Or, Wat is het probleem'?
Whatever your reaction, the ad is probably job done in terms of getting your attention, right?
Revolution In A Cup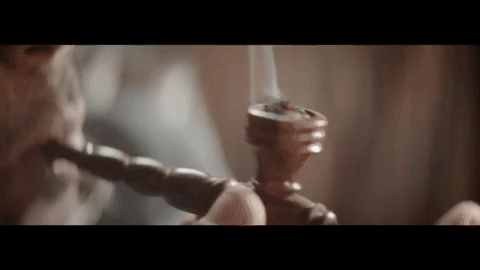 This is exactly what social entrepreneurs Moyee want, as they shake up the coffee industry one revolutionary cup at a time with their FairChain approach.
As we scurry into work clutching or dreaming of our morning cup of joe, our minds aren't focused on the fact that only about 15 percent of coffee income stays in the producing countries but is instead appropriated by 'Big Coffee'.
Positioning themselves as 'the world's first FairChain coffee', Moyee aims to redress the balance. "My vision for Moyee is to establish the world's first specialty coffee brand that is as equitable as it is delicious," says co-founder Ahadu Woubshet.
With the recreational use of cannabis illegal in many places including the United Kingdom and at the federal level in the USA, you may want to ignore the Dutch 'influence' of this ad and simply focus on the real goodness in the coffee you're drinking.
To have your say on this and other ads, please visit the ADDS site.
Tree Elven is a creative who thinks big, values simplicity, and loves life. She's the Founder of ADDS, an independent voting platform – it's like TripAdvisor for advertising.

---
You might also like
---
More from Featured
---
After launching disappearing messages last year, WhatsApp is now working on images that self-destruct when you leave a chat.