I attended Web Summit last week in Lisbon. Here are some of my takeaways. And of course feel free to discuss, disagree, develop!
It is hard to imagine what 53,000+ people, joining the bubbling Lisbon for few days, actually represent.
The pros:
– High influencers' or industry leaders' access if you know how to get them
– Great networking opportunity mostly thanks to the way Lisbon is designed: hills and little streets, great nightlife, everything can be done while walking, still a warm weather in November (it helps!)
– Access to a wide diversity of startups, makers, dreamers
The cons:
– A somewhat disconnection of the tech world from the real world. As explained by Ulrich Rozier, most of the entrepreneurs or thought leaders seem to be tech-enthusiasts as if it had become a religion (except at Marketing X that I had a chance to attend, see below). I have a growing problem with this "one best way" thinking which does not question 2 topics:

– Who owns the money, therefore the capital? And what's the consequence with labor or man-power?
– Who can actually benefit from these technologies?
Except of course in few tracks like "Future Societies" and Marketing X 

– The too vast crowd: it is good to give access to promising companies; it is however very exhausting to be pitched 20 times the same "disruptive" technology. Not all attendees have an army of PR or PAs to help them
– The format of the talks: too short, very unequal, very low-level compared to what you can experience in other US conferences, The Next Web, or in more exclusive circles. You don't come here for the conferences despite what is promised
Faith for a better tomorrow at the very center of success stories
There is not much difference between Burning Man, Tinder, and the Vatican after all. They all work hard on sharing something of good news.
If we had to sum up a mutual trait, it is probably the fact that each platform or brand provides a new look at how people have faith in working, spending time or consuming together. A faith in "matching", or a faith in "finding something" are actually the main promises of a lot of platforms.
As Bishop Paul Tighe (The Vatican) explained, there is a need to "have a look at how people have faith in working together". And from there, how "life has to be enabled in their shared world".
It is interesting because it also means that most of the organizations have to take a step back and consider social media not as channels, but as the entry point of the whole social links between people.
There would be a nostalgia for faith, which is at the moment under-rated, even among atheist or paradoxically non-believers. And in a way, this nostalgia, also experienced for young people who have never been to any religious organization, is perceptible everywhere in social networks: inspirational quotes, dreamy pictures, love stories through digital screens only aim to reshape faith in the era of extimacy. A fantastic ground to work on.
In other words, some speakers pushed hard for a new bottom-line when it comes to assessing a company: profit, people and world matter.
Messenger are becoming real messengers
Takeshi Idezawa, CEO LINE Corporation, has confirmed that Line is becoming a unique gateway for all the internet users, through the "smart portal".
Basically, his idea is that if at the moment advertising is still the main revenue driver, tomorrow is all about chatbots that already help in arranging deliveries, insurance companies' consultations etc.
Messengers are therefore no longer just places to chat, but individuals' agents for anything they should have done on their own either in real life (for instance going to post office) or through many clicks with an internet browser. Welcome to the new now.
Digital Transformation? Story Over Data
At Marketing X (a private gathering with C+ marketers), we had a blast talking about digital transformation. If the thought leadership is there, nice and shiny, the reality of operations is far different…and reminds the veterans of this industry how similar this "revolution" is to the Information Technology buildup years ago.
Concretely, C+ people all complained that they don't even have access to a correct CRM platform and are still deeply struggling in managing very basic data. They all see digital as an obvious priority but they are very skeptical in the diverse promises of "big data"…simply because data without story is an empty tool.
There is a need to very quickly reshape brand stories and visions. During the roundtables, it was very tough for some senior leaders to actually land a one or two-line pitch of what their organizations stand for and what their real world are. Brands like Red-Bull have something bigger than a prominent data strategy: they have a simple story to convey and roll-over around their activities.
The other emergency seems to be about the tangibility of these transformations.
One of the conclusions of the talk with Hyperloop is that at the end, "it's all about building stuff to make it feel real".
There is also a growing disappointment of the promise of "real-time marketing" and data-driven targeting. Not because these techniques aren't fantastic but because of the lack of creativity and resources that are truly put into the making of content beyond the most obvious executions. All C+ attendees were fed with beautiful dashboards, tons of reports and analysis, but when it comes to executing the actions, they thought that the choices were somehow limited.
At the end, as Maurice Lévy summed up: "One thing hasn't changed: creativity. The fact that it can bring the brand with the consumers."
Data should not lead the way then.
Millennials? LOL.
During Marketing X, a whole debate occurred on the notion of "millennials". Many leaders start challenging this one-size fits all notion, as the reality is that there are as many groups of millennials as there are subcultures.
If "millennial" as a marketing concept might seem empty after all, one main trend is spotted across organization: the new consumers are far less easy to follow when it comes to traditional journeys, simply because they're now used to pick a versatile set of decisions to get what they want (the famous micro-moments of truth).
The conclusion could make media agencies freak out: most of the attendees think that "audience" should be replaced by logics of "community building" as the only way to track the new consumers is to be part of them, to have shaped weak ties with them, to grow with them.
A big challenge as marketers still consider social media as…channels, when it's actually about culture and making things together.
Joseph Gordon-Levitt deeply tackles observers who claim that gen Y / gen Z are only a bunch of narcissistic bummers:
[quote]Next generation is not just going to socialize. They are going to make things together[/quote]
Good things or bad things though. It's up to us!
Data With Personality: Cambridge Analytica
Last but not least, my favorite talk was held by Alexander Tayler, Chief Data Officer at Cambridge Analytica. The firm is involved in the success of Donald Trump by providing a whole set of personality-filtered surveys. Basically, through diverse psychological scales, the bunch of scientists are able to give a more accurate prediction of political results.
The consequence of this massive work is a sort of mapping of citizens. On one scale, likeability to go voting (turnout) vs likeability to vote for Donald Trump.
Community. You can easily understand the power of these tools; for instance pushing turnout messages vs action messages vs persuasive messages depending on the targets…while producing silence or distance among your opponents' electoral basis less keen to show up on election day.
Ultimately, all talks and meetings confirmed again the preponderant role of social media, not as a channel but as they key place to build up community, activate or deactivate them. A tough challenge in the era of disposable-everything and a sort of commoditization of essential things.
---
You might also like
---
More from Experts Talk
---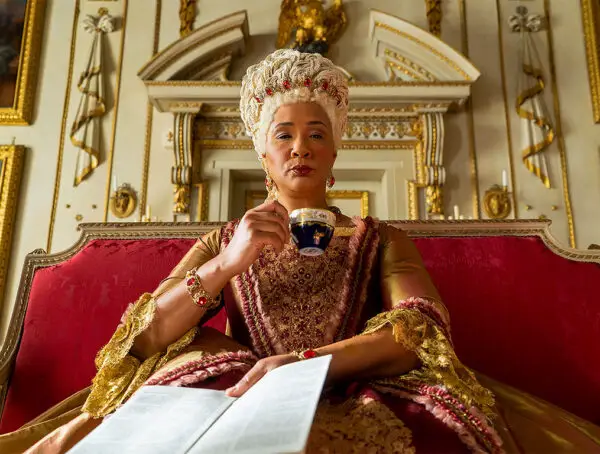 A new musical could soon come to life on TikTok, WhatsApp users are flocking to Signal and Fiverr will run …