As long as computers and video games have been around, people have been trying to immerse themselves even further in virtual worlds. New technologies like VR and AR are starting to make this a reality. 
While early attempts haven't been all too successful (does anyone remember the infamous Power Glove for the NES?), the technology have become better — even more important — and affordable. Virtual Reality (VR) headsets, like the Oculus Rift or the HTC Vive, allow users to dive into amazing virtual worlds and move through them freely. Google Cardboard offers an easy DIY solution for smartphone owners and it allows basically anyone to explore VR, without having to invest in expensive technology.
More and more brands are taking the leap into creating more immersive content. National Geographic published some awesome examples of virtual cave tours and 360° videos of Yellowstone National Park. Also, many major game studios hopped on the bandwagon early, and did an incredible job pioneering the technology behind VR. An yes, it does seem like the perfect addition to video games: who hasn't dreamt of flying through space in a spaceship? Surely though, thats just the tip of the iceberg, right?
In recent years, it's become easier for everybody to create their own VR content. Smartphone apps turn photos into 360° photo spheres, which means that viewers can 'explore' photos in different ways. Special cameras, like the Ricoh Theta S, have become affordable, and they take stunning 360° photographs with just one press of a button. This means that creating VR content is no longer reserved for techies in the VR industry. Users can create content on their own, almost instantly.
With tools like HoloBuilder.com, everybody can create great VR worlds easily. People become empowered and share their own creations with the world, and make their work easier and more effective, regardless of their background or career path.
VR & AR as Powerful Marketing Tools
Real Estate Agents use HoloBuilder as a powerful marketing tool to create virtual tours through their managed properties so that clients can walk through their potential new home, or visit their holiday rental from their cozy couch at home. Agents can share their creations directly on Facebook or Twitter, and reach even more customers. Being able to share virtual tours through houses and apartments means less legwork for clients and agents.
And because only those potential buyers who walked through the house virtually make an appointment to see the property IRL, agents can take more time for those clients. This generates more sales. Also, contractors don't need to travel cross-country anymore, but can participate in a virtual job walk instead. This way, they can keep others posted on what is happening on their construction site, thus reducing travel costs and increasing time-efficiency. Finally, they can also use existing virtual tours, to win new contracts, by giving earlier examples of their work.
HTC recently announced that it will launch an app store for Vive, which has been used primarily for video games in the past. According to HTC's SVP of Virtual Reality, Rikard Steiber, the company wants VR to be part of people's education, communication, entertainment, shopping and more.
VR Is Constantly 'Growing Up'
One of Facebook's biggest acquisitions in the recent years, has been Oculus – the Facebook-owned company behind the Oculus Rift. This shows that VR is constantly 'growing up': it is not longer limited to fantastical, virtual worlds; it also assists an ever-growing number of people in their jobs.
The uses for virtual and augmented reality increase every day. But how can the technology benefit us everyday, and be seamlessly integrated? Ever struggled to assemble an IKEA-cupboard? Well, you could have benefited from an Augmented Reality (AR) manual, right? Therefore, instead of showing abstract steps on paper, AR can highlight the boards and screws needed for each step, guiding you through the whole process (and keeping those dimes out of your 'swear jar').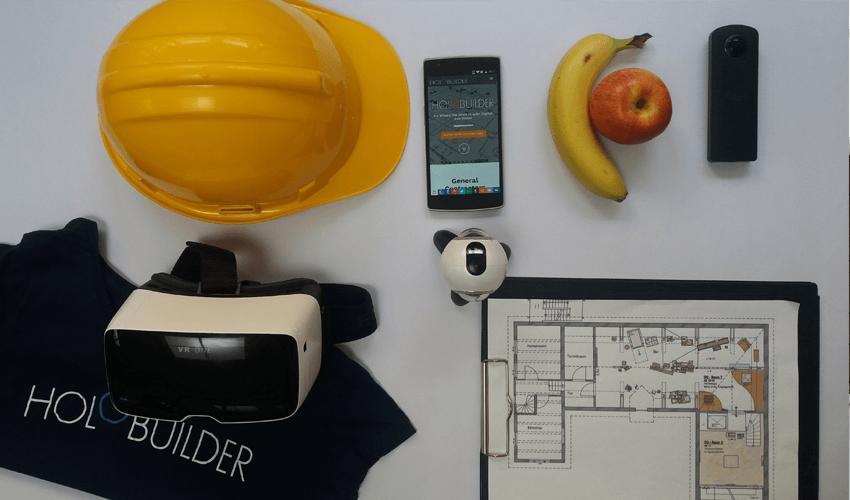 It works on a bigger scale as well. In the fourth industrial revolution, AR technologies become an increasingly important part of workflows in many industries. AR is being explored as a means to speed up work processes and improve on-site assessments. Especially in the construction industry.
With its AR capabilities, HoloBuilder assists people in adding interactive virtual information to their real-life surroundings. The potential is supported by nominations of leading information technology research and advisory companies. One prominent example is Gartner, which recently named HoloBuilder a 'Cool Vendors in Digitalization Through Industrie 4.0'.
This is a guest post by Harry Handorf, Marketing Manager at 
HoloBuilder
. If you have any suggestions, ideas or feedback for the development of HoloBuilder, simply hit them on
Facebook
 or 
Twitter
.
---
You might also like
---
More from Guest Bloggers
---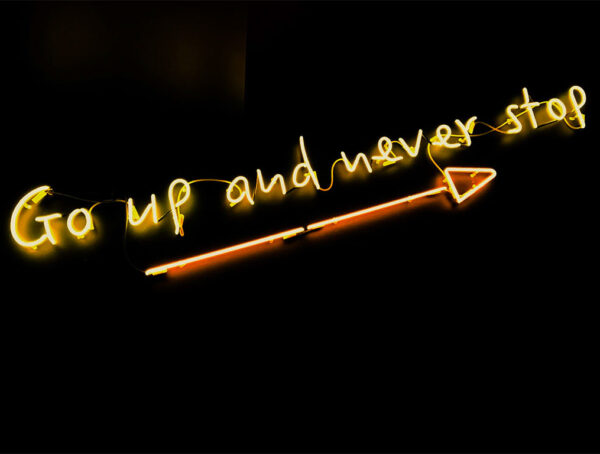 Henk Campher, VP of Corporate Marketing and Head of Social Impact at ‎Hootsuite, looks at five important social trends that …